The US Girl Scouts has announced a number of new badges which the organisation says will help equip girls with the leadership skills needed to deal with "key 21st century issues". The badges tackle "some of society's most pressing needs," the Girl Scouts says, including environmental advocacy, robotics, online safety and space science.

The 30 new badges will be available for girls ages five through 18 years old beginning today. The Girl Scouts notes that the organisation has focused on environmental issues since it was established in 1912, but that this new suite of badges will stand out from the last century by teaching girls how to "address problems, find solutions, and protect the natural world," according to its announcement.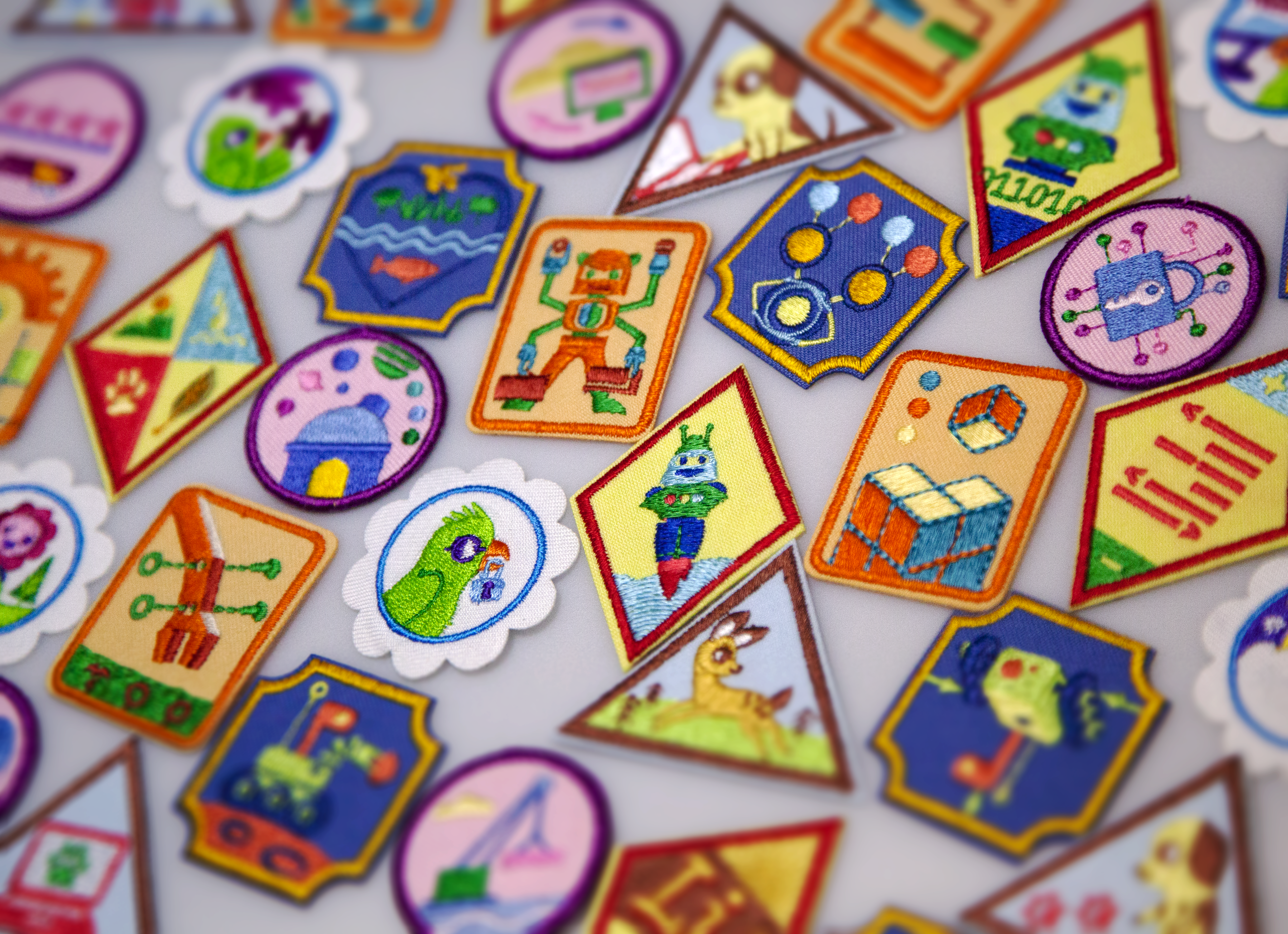 Photo: Girl Scouts of the USA
Last year, Girl Scouts rolled out Robotics badges for kindergarten through Year Five. Year Six through 12 will be able to complete this series of badges with new ones focused on programming, designing and showcasing robots. Aside from environmental and STEM-related badges, girls completing high school will also have access to a badge focused on gearing up for university.
Younger Girl Scouts, in kindergarten through Year Five, can also earn an Environmental Stewardship badge, as well as badges in cybersecurity, space science and mechanical engineering.
MaryAnn, a Girl Scout Brownie going into Year Three, pilot tested three new Cybersecurity badges with her troop.
"The activities were fun to do and it gave me the chance to learn that viruses can come and change the message you sent and why it is important not to share personal information on the computer" she told Gizmodo in an email, adding that she's most excited about the Mechanical Engineering, Space Science and Robotics badges.
As for the opportunity to tackle issues around environmental advocacy, she said that "it gives us a chance to care for our Earth".
The new spate of badges are funded by various companies and organisations directly related to the issues at hand. For example, Cybersecurity firm Palo Alto Networks is backing the Cybersecurity badge, while NASA's Science Mission Directorate funds the Space Science badge.
Meanwhile, Raytheon — a defence contractor — is funding "Think Like a Programmer", a so-called "leadership journey" that the Girl Scouts says is meant to build a "strong foundation in computational thinking" and prepare the girls for 2019's Cyber Challenge.
The push for badges in these fields now, more than 100 years after the Girl Scouts' founding, sends a strong message on the sign of the times. As new rulings threaten to further devastate our already devastated planet, as sexual harassment and exclusion continue to proliferate the scientific and tech worlds, and as the need for female leaders becomes increasingly urgent, these badges promise to help shape a more hopeful future.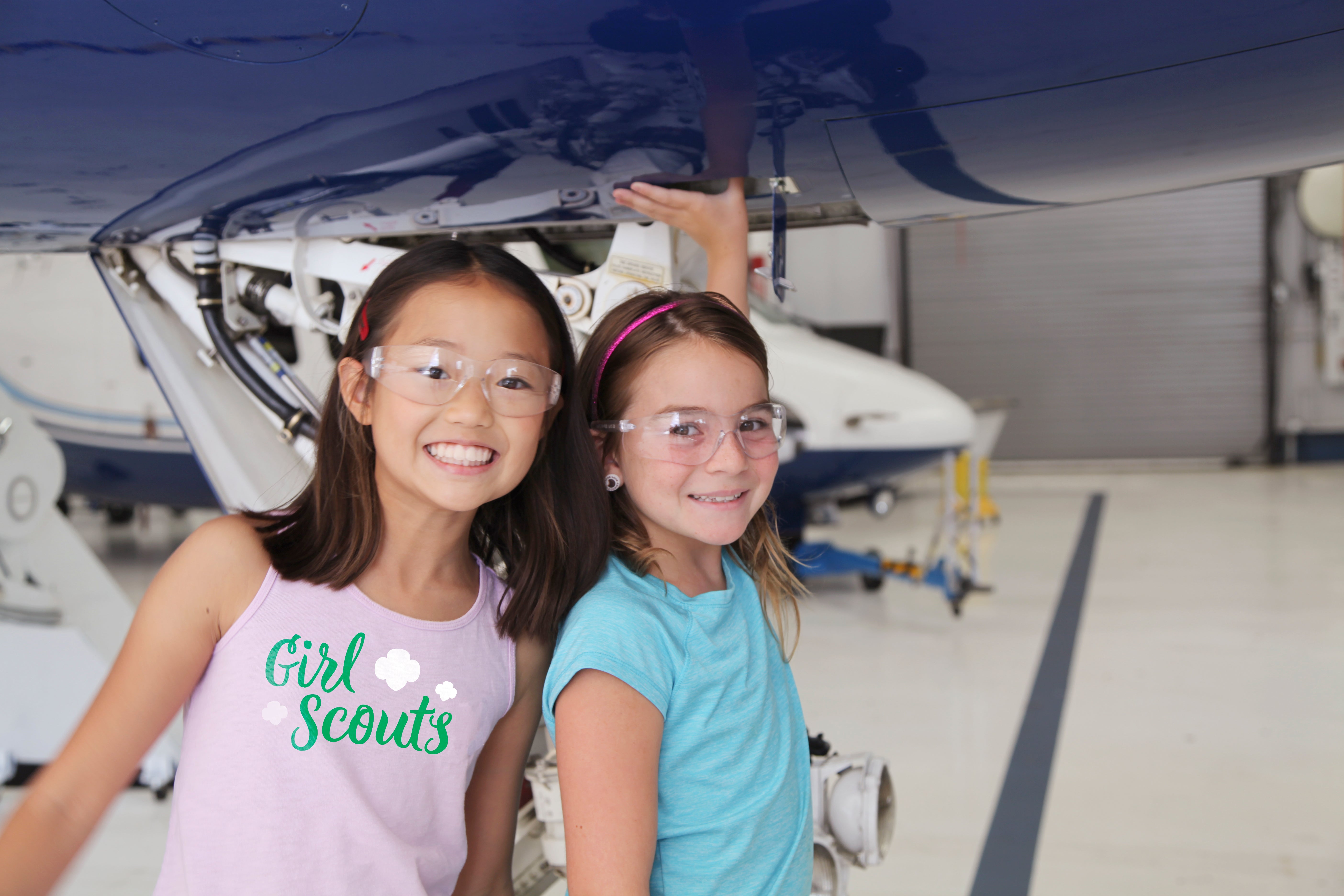 Photo: Girl Scouts of the USA
In a statement, Girl Scouts CEO Sylvia Acevedo said her organisation is "uniquely positioned" to address the "increasingly strong voice of young people who want to change the world and the lack of women in leadership positions in the United States".
"Whether they are fighting cybercrime, exploring how engineers solve problems, or advocating for issues affecting their community, Girl Scouts are learning how to proactively address some of the foremost challenges of today while also building skills that will set them up for a lifetime of leadership," Acevedo continued.
"I am so proud that our new programming continues to push girls to be forward-thinking and equips them with the skills they need to make the world a better place."