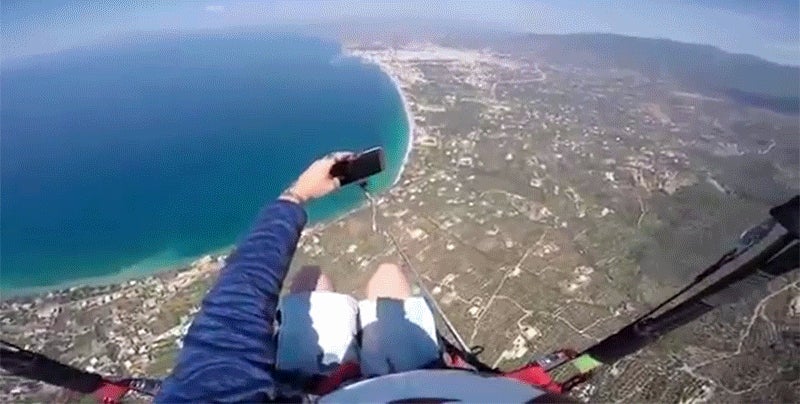 Video: You've been told for years now to stop using selfie sticks. They're obnoxious, they're annoying to others, and they make everyone's holiday photos look the same. It seems even gravity has now had enough of the stupid accessories, as this paraglider discovered while soaring at 760m in the air.
Admittedly, it would have been neat to see the footage of this karmic incident from the smartphone's point of view, assuming it was recording video while it raced towards the earth. But the odds of the phone ever being recovered are somewhere around zero per cent.
Disappointingly, the paraglider didn't lose his stupid stick in the process.