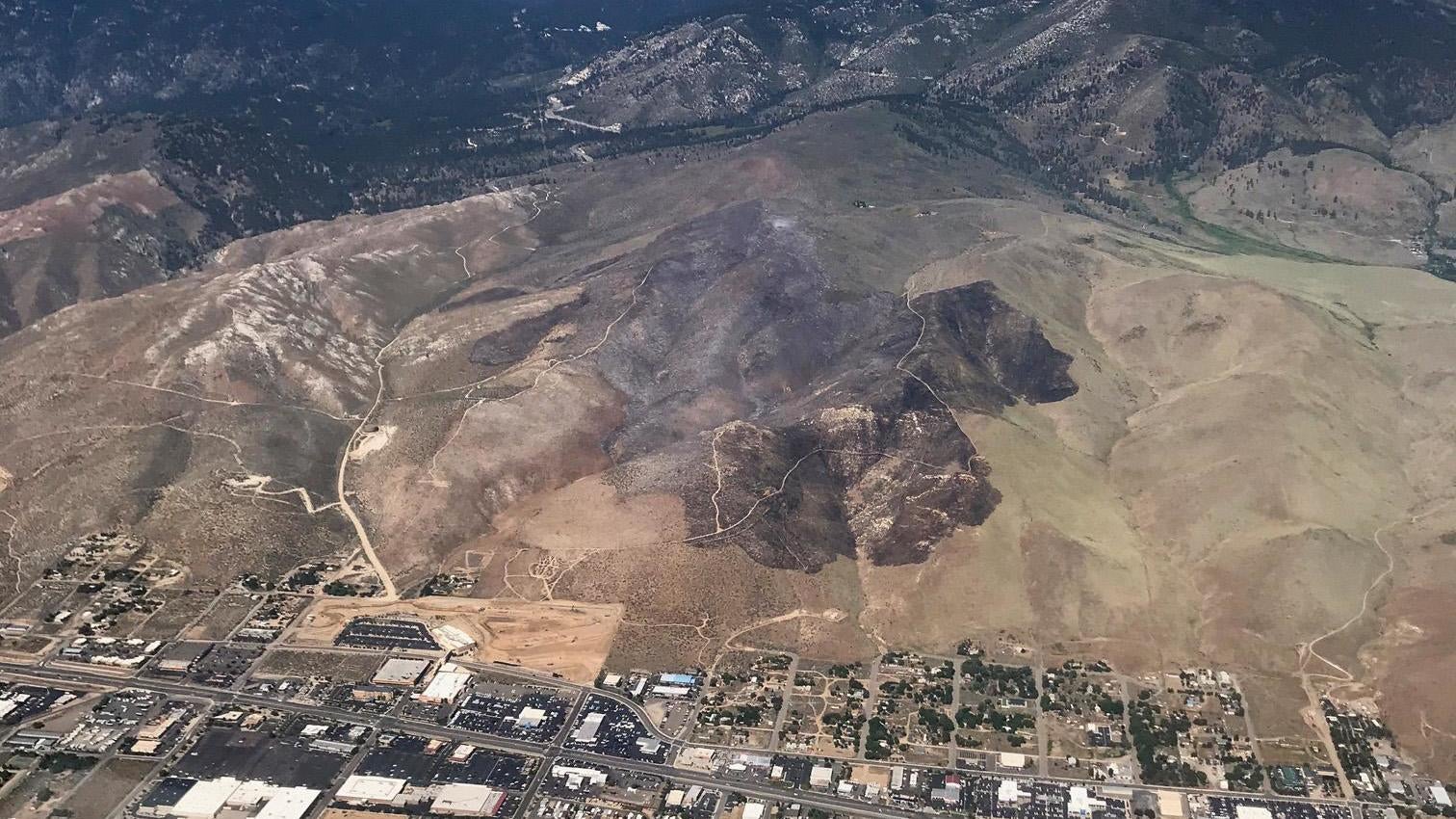 Photo: Humboldt Toiyabe National Forest
Two campers are to blame for a fire that has consumed more than 500 acres in Nevada's Voltaire Canyon.
Furlong said the campers were burning poop in a hole, reports the Reno Gazette Journal. They have been detained by the sheriff's deputies.
The sheriff's office and a Humboldt Toiyabe National Forest spokesperson did not immediately respond to Gizmodo's requests for more information on why these campers were burning poop in a hole. And I can think of no reason why someone would need to burn poop in a hole.
2nd hour of the #VoltaireFire as seen from #McClellanPeak @nvfirecams as it descends downhill toward Carson City. See: https://t.co/wFxUOL05T9 #AlertTahoe #ALERTWildfire @blmnv

— Nevada Fire Cameras (@nvfirecams) June 13, 2018
Firefighters battled the fire overnight and all the next day. Some residents in the vicinity voluntarily evacuated, but, Furlong is now optimistic. "We really don't believe that there is significant fuel to get to those houses," Furlong told the Journal. "But that's a challenge right now because it's night time and it's become pretty large."
The Sheriff did estimate at the time that the fire was three-quarters of a mile from Casino Fandago, the Carson City hotel and casino.
Next time you're camping, remember: Poop makes better fertiliser than fuel.