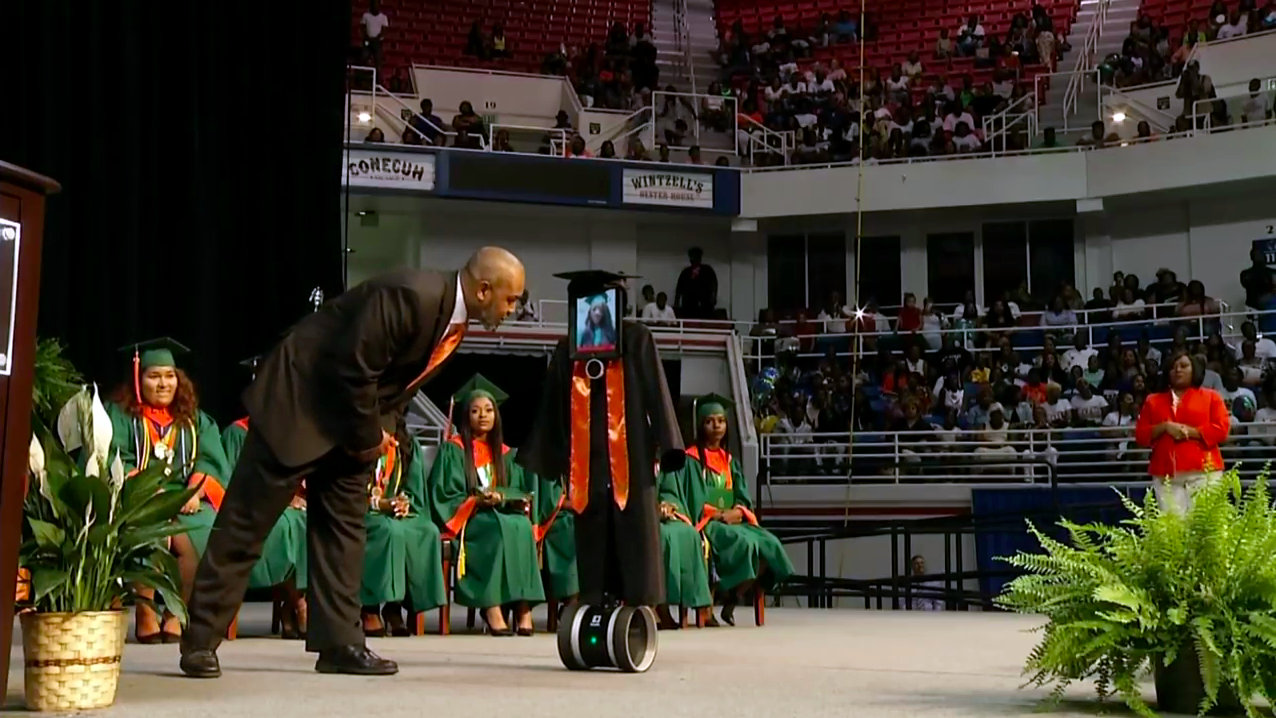 There's a lot of talk about robots coming for our jobs (and into our nightmares), but let's take a moment to appreciate the Very Good Robots. For instance, this telepresence robot that helped Cynthia Pettway, who was stuck in the hospital during her graduation ceremony, virtually walk across the stage to accept her diploma.
Earlier this week a robot dressed up in a cap and gown glid across the stage during the graduation ceremony for the 2018 class of LeFlore High School in Alabama. Pettway was beamed in through the robot's "face," that is, an LCD screen with a cap on it. She watched the broadcast in realtime on a laptop at the hospital with 40 family members and friends. The virtual commencement was made possible thanks to a partnership between USA Children's and Women's Hospital and the Mobile County Public School System, a school district in Alabama. As you can see below, this robot truly captures the mood of "oh shit, I have my whole life ahead of me."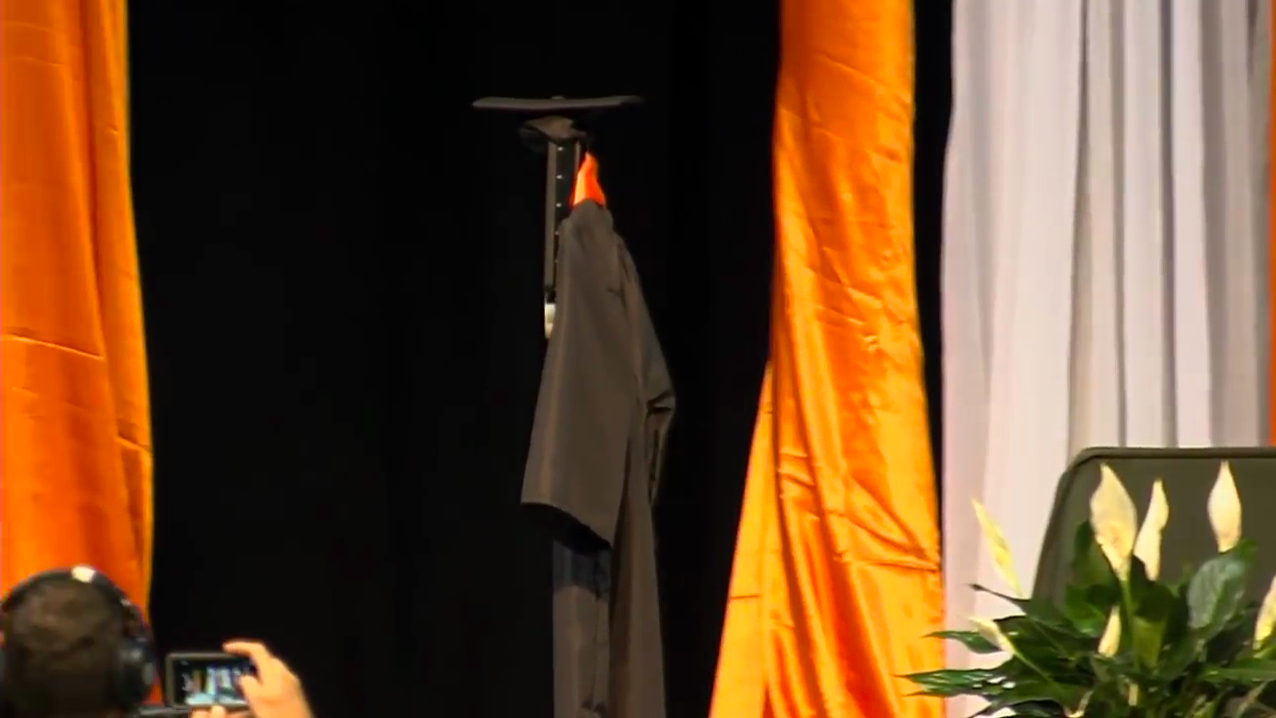 Screenshot: Mobile County Public Schools (YouTube)
"It was perfect," Rachael Johnson, Cynthia's mum, told Mobile County Public School, according to a Facebook post. "We loved it."
The graduation robot is far from the only hunk of anthropomorphic hardware used to help out students unable to attend school. Two Carnegie Mellon business school graduates attended their commencement ceremony last year using a telepresence robot. The machine, TepperBot3000, was also dressed up in a cap and gown. Also last year, fifth grader Cloe Grey in Maryland used a telepresence robot to remotely attend school for months after being stuck at home post-surgery. "She'd raise the robot up to be able to raise her hand," Cloe's mum Tiffany Grey told Fast Company. "She participated in group sessions, reading activities."
And these robots aren't just helpful for people in recovery or in geographically inaccessible areas — they are life-changing for people with disabilities. The San Diego Air & Space Museum got a $US25,000 grant in 2016 from the NBCUniversal Foundation which allowed individuals with "severe disabilities" to remotely beam into tours of the facility.