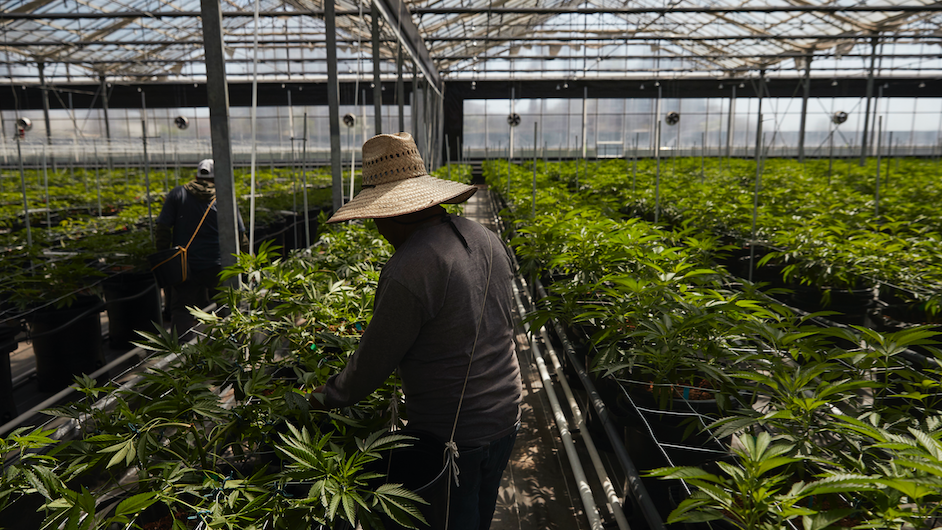 The San Francisco District Attorney's office is partnering with Code for America to trial a new algorithm to hasten clearing marijuana convictions. California's landmark Proposition 64 opened the door for people with old marijuana convictions to petition to have the charges removed from their record. The algorithm would automatically review the petitions and associated criminal record.
"California has decriminalized recreational cannabis use, but a marijuana conviction continues to serve as a barrier to employment, housing, student loans and more," San Francisco District Attorney George Gascón said in a statement. "Lack of access to employment and housing are two primary drivers of recidivism, so until we clear these records it's government that is effectively holding these people back and impeding public safety."
Code for America's algorithm searches criminal databases to find the codes associated with the specific marijuana charges being cleared under Proposition 64. From there, it checks qualifying conditions (those with violent felonies are ineligible, for example) and automatically fills out the necessary forms to file in court, which the DA's office will then file, asking the charges be removed.
Through this partnership, @codeforamerica will, for the 1st time, pilot a product that allows a gov't agency to determine eligibility for record clearance under state law, automatically fill out the required forms & even generate a completed motion in PDF format. #ThatWasEasy

— George Gascón (@GeorgeGascon) May 15, 2018
The algorithm itself doesn't remove any charges, but simply automates the process of pulling files and determining eligibility. Code for America claims the automated review algorithm can process hundreds of records in minutes.
"There are many landlords that will not allow you to rent or lease a place for them," Gascón told Fast Company, noting that personal housing and employment crises can lead to criminal actvity. "There are certain types of student loans that you would not qualify because of the felony conviction. So we know that having a felony conviction — for offenses that have been legalised — still holds back a lot of people."
This is still only a pilot, though Gascón hopes to see the automation expand throughout California. Across the country, criminal justice has become increasingly automated. Judges are relying on software to automatically rate someones's likelihood of reoffending. Police are using licence plate readers to automatically pull location information on drivers, and GPS data to target "hot spots." And body camera manufacturer Axon has said its "ultimate goal in developing AI technology is to remove the need for police officers to do manual paperwork entirely."