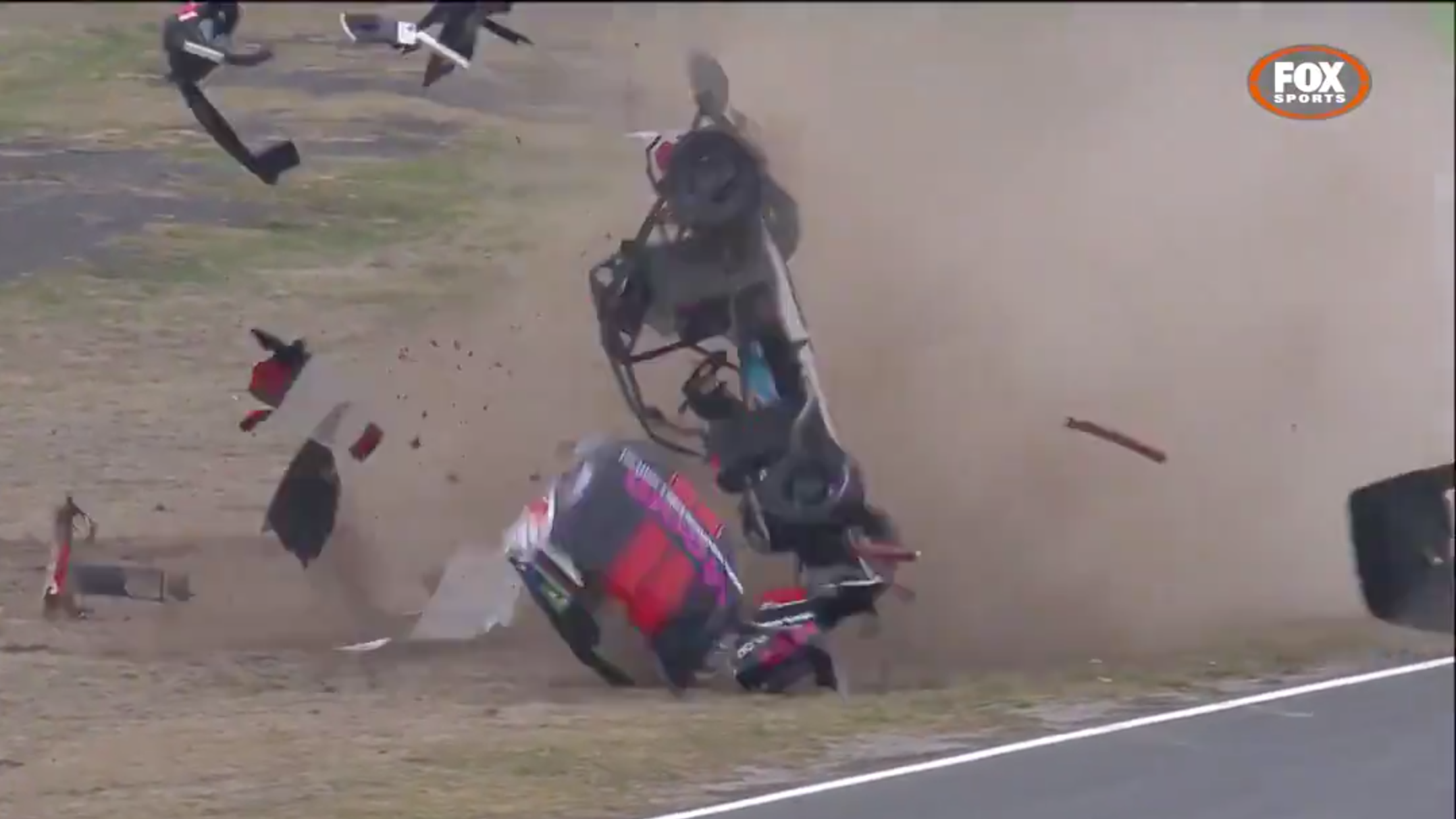 Screenshot: VASC Superview broadcast (Twitter)
During race 1 at Winton Motor Raceway on Friday night, driver Grant Thompson went for a spectacular aerial flip that absolutely destroyed his car.
Driver Jonathan Bloxsom ran wide coming into turn 9 before catching a bad case of opposite lock, then running over a curb. Unfortunately, when his car started to lose control, the unfortunate victim was Thompson in the 29 car who had been trying to capitalise on Bloxsom's error.
He tagged Thompson's rear end and pushed him off the track, and the car just goes airborne. He rolls once, and it looks like he just has too much momentum to keep going. What follows is probably one of the more spectacular crashes you'll see this weekend:
WHOA! ???? #VASC pic.twitter.com/UVmKuKJrCa

— Supercars (@supercars) May 19, 2018
The fibreglass panels are no match for the combined forces of gravity and Mother Nature. By the time he finally comes to a standstill, Thompson's car is nothing more than a rollbar with a couple of wheels attached.
Thankfully, Thompson was totally ok. He gave a thumbs up immediately after the wreck and was cleared from the medical center with no issues.
Can't really say the same for that car, though. It's gonna be a long night trying to piece that bad boy together before race 2.