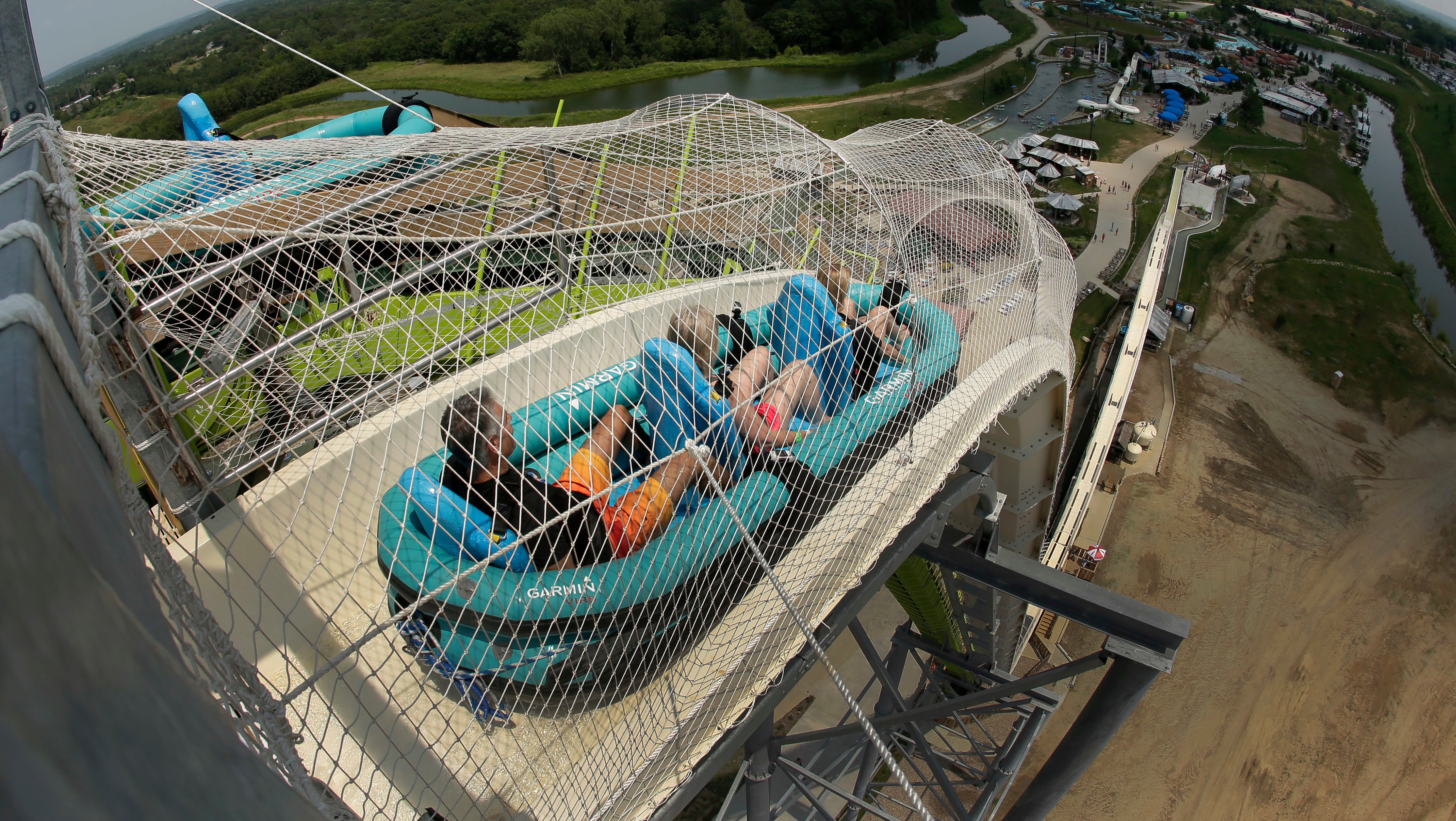 Yesterday, US Marshals arrested Schlitterbahn waterslide designer John Timothy Schooley for charges that include second-degree murder and reckless endangerment of a child. Schooley designed the Verrückt waterslide, the world's tallest and fastest waterslide, which decapitated a 10-year-old boy in 2016.
Photo: AP
The agents apprehended Schooley at Dallas-Fort Worth International Airport as he was arriving on a flight from China. He was being held without bond in Dallas on Tuesday and will likely be extradited to Wyandotte County, Kansas, as the death occurred at the Schlitterbahn water park in Kansas City, Kansas. Schooley could face up to 41 years in prison if if he is convicted, according to the Associated Press.
Schooley and others connected to the ride were indicted by a Kansas grand jury late last month. Schlitterbahn's co-owner Jeff Henry and director of operations Tyler Miles were arrested last week. According to the Kansas City Star, the indictment says company management ignored safety standards and the warnings of engineers. It alleges that Schlitterbahn built the slide to woo Travel Channel's Xtreme Waterparks and covered up injuries.
Verrückt (which means "insane" in German) opened 10 July 2014. At 51.38m, it was taller than the Statue of Liberty. Gizmodo interviewed Schooley soon after the ride was built. "Basically, we were crazy enough to try anything," Schooley told Gizmodo in 2014. "We decided to design something entirely new, because we decided to put a three or four man boat down it, and we wanted not only the fastest and steepest water slide going downhill, but we wanted to take it uphill over a hump, to give people a weightless experience going down the other side."
Schlitterbahn spokesperson Winter Prosapio said that Schlitterbahn will be fighting the charges. "The incident that happened that day was a terrible and tragic accident," Prosapio told Gizmodo. "We mourn the loss of this child and are devastated for his family. We reiterate that Tyler, Jeff, and John are innocent and that we run a safe operation - our 40 years of entertaining millions of people speaks to that. We are confident that their innocence will be proven in court where we know the facts will show this was an accident."