A crop of King Country by Jordan MonsellImage: Jordan Monsell
Thanks to It, Gerald's Game, the upcoming Castle Rock, and even The Mist and The Dark Tower, Stephen King is hot in Hollywood again. But just because the film and TV industries are once again taking notice of the legendary writer doesn't mean fans have ever forgotten him.

Once such fan is artist Jordan Monsell. He has created this vivid poster he's calling "King Country" that will first be on sale at this month's Monsterpalooza in Pasadena, CA. It combines over 170 different King characters, references, and more into one image. Check it out.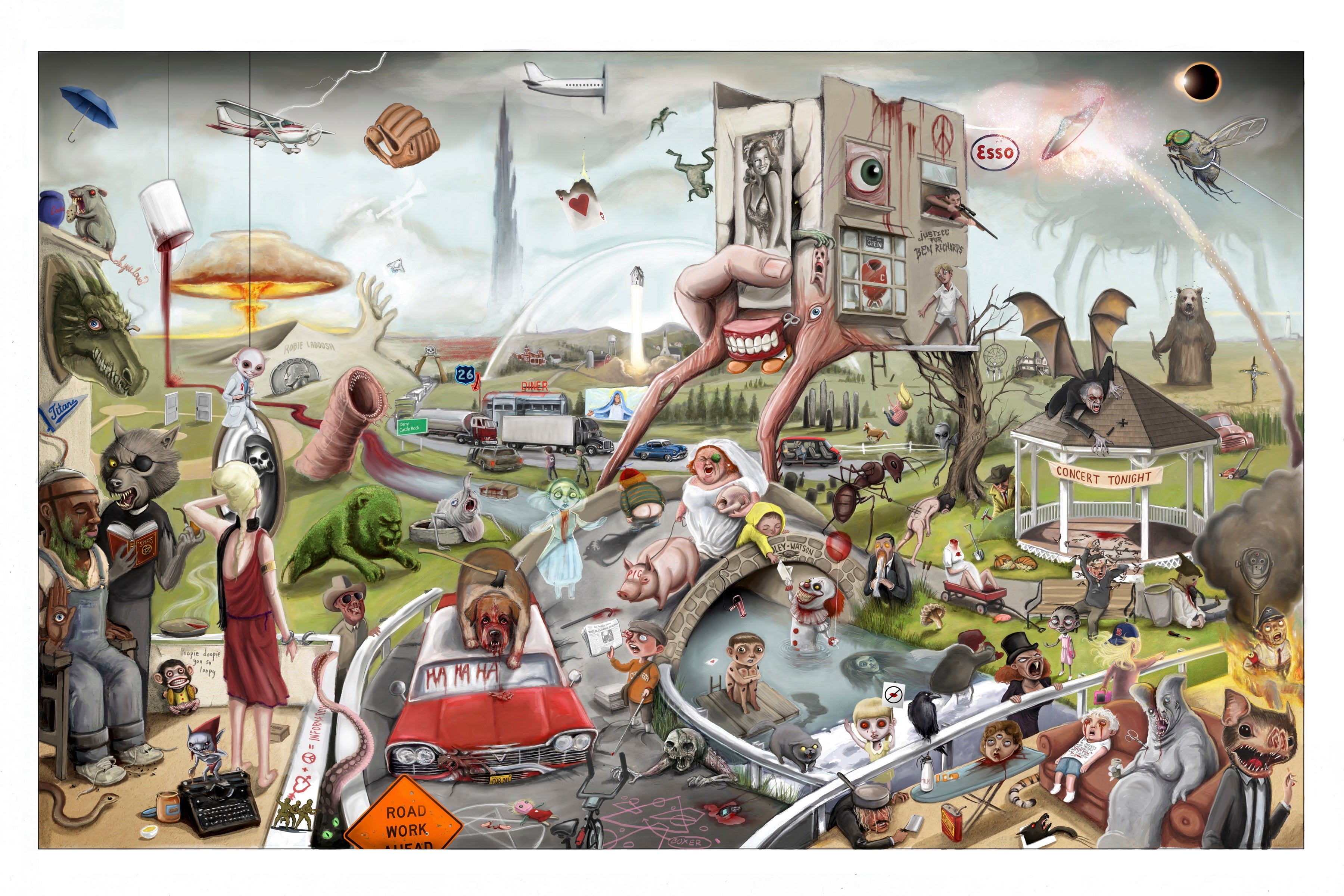 King Country by Jordan Monsell
Image: Jordan Monsell
The main influence on this, of course, is Stephen King, but Monsell also cites Hieronymus Bosch and Pieter Bruegel as visual inspirations. As for the references, some of them are obvious. Others, not so much. It would take a true King fan to name them all and, thankfully, Monsell has provided a key that makes it easy to check yourself.
The key for King's Country.Image: Jordan Monsell
So, how did you do?