Promising the most powerful suction of any cord-free stick vacuum – with a smaller, lighter motor and a "linear airflow path", Sir James Dyson says the V10 is why Dyson has stopped developing corded vacuums. Totally. Completely stopped.
Here's all the details, price and how you can get your hands on one.
Dyson says the digital motor in the V10 is almost half the weight of the V8, and is now Dyson's fastest and most powerful digital vacuum motor – spinning at up to 125,000rpm. It is promsing full-size suction power – no small feat.
"A strong performing machine starts with an efficient motor. The Dyson digital motor V10 is Dyson's most advanced. It's what enabled us to entirely change the format of a vacuum cleaner," Sir James Dyson said. "The Dyson Cyclone V10 vacuum is so light, so powerful, it can deep clean anywhere in your home. It is the reason why I've stopped developing full-size vacuums."
You can pick up a Dyson Cyclone V10 Absolute+ cord-free vacuum for a cool $999, and the Dyson Cyclone V10 Animal cord-free vacuum for $899 from April 6, but pre-orders are open now. Both come with the direct-drive cleaner head (the Absolute = comes with the soft roller cleaner head, too) as well as the mini motorized tool, the combination tool and the crevice tool.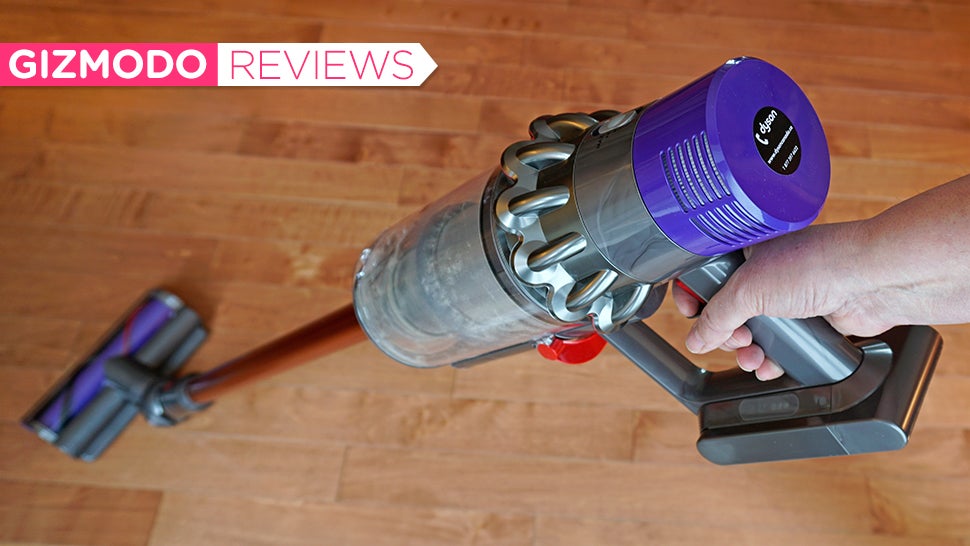 The Dyson upright ball vacuum, an iconic piece of engineering and design that made vacs a gadget worthy of your lust, is being eliminated. In its place is Dyson's latest cordless vac, the Cyclone V10. The company claims the V10's upgraded electric motor can suck better and last longer on a single charge. But can a rechargeable vacuum really replace a corded one? It has for me. The new Dyson Cyclone V10 may have a few issues, but this little cordless vacuum is so good it might finally justify Dyson's premium pricing.
Read more