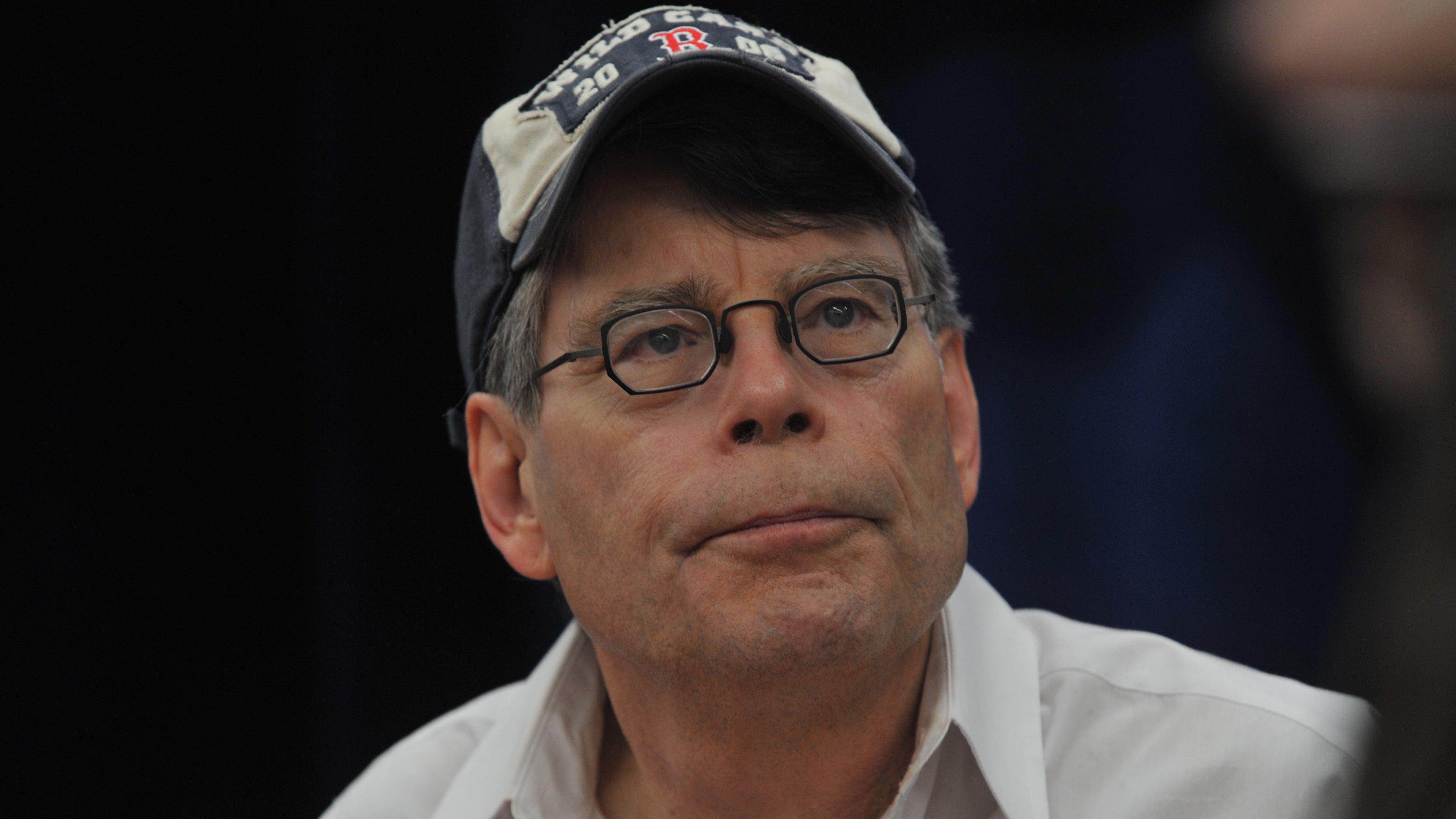 A Stephen King enthusiast has just been struck a terrible blow that a lot of other fans might feel once they hear the news. A large portion of a private collection of King works, which included original typed manuscripts of Maximum Overdrive and The Eyes of the Dragon, has been lost to an accident.
Image: Getty
Gerald Winters spent 20 years of his life travelling the world and collecting rare, invaluable pieces of King's literary work in hopes of one day opening up a small museum dedicated to the author's legacy. Last year, Winters packed up his life and collection and moved from Thailand to Bangor, Maine (where King calls home) to share his treasures with other fans. But this week, a freak flooding accident suddenly robbed the collector of thousands of first edition books, manuscripts, and a variety of other incredibly rare items that have come out of King's creative process.
According to Bangor Daily News, the water that flooded Winters' basement was the result of an exploded water main directly in front of the store where the collection was stored. Soon after the main broke, Winters' basement was filled with water high enough to reach his chest and the boxes containing the documents were ruined. Winters estimates that nearly 90 per cent of the collection - which also included signed works from J.R.R. Tolkien and George R.R. Martin - was destroyed.
Under normal circumstances, the collection would have been stored safely in the upper levels of Winters' shop but this happened to be the week he decided to move most of the books to the basement while he reorganised. Understandably, he's going through a period of mourning. Winter told Bangor Daily News, "You can't replace this stuff."