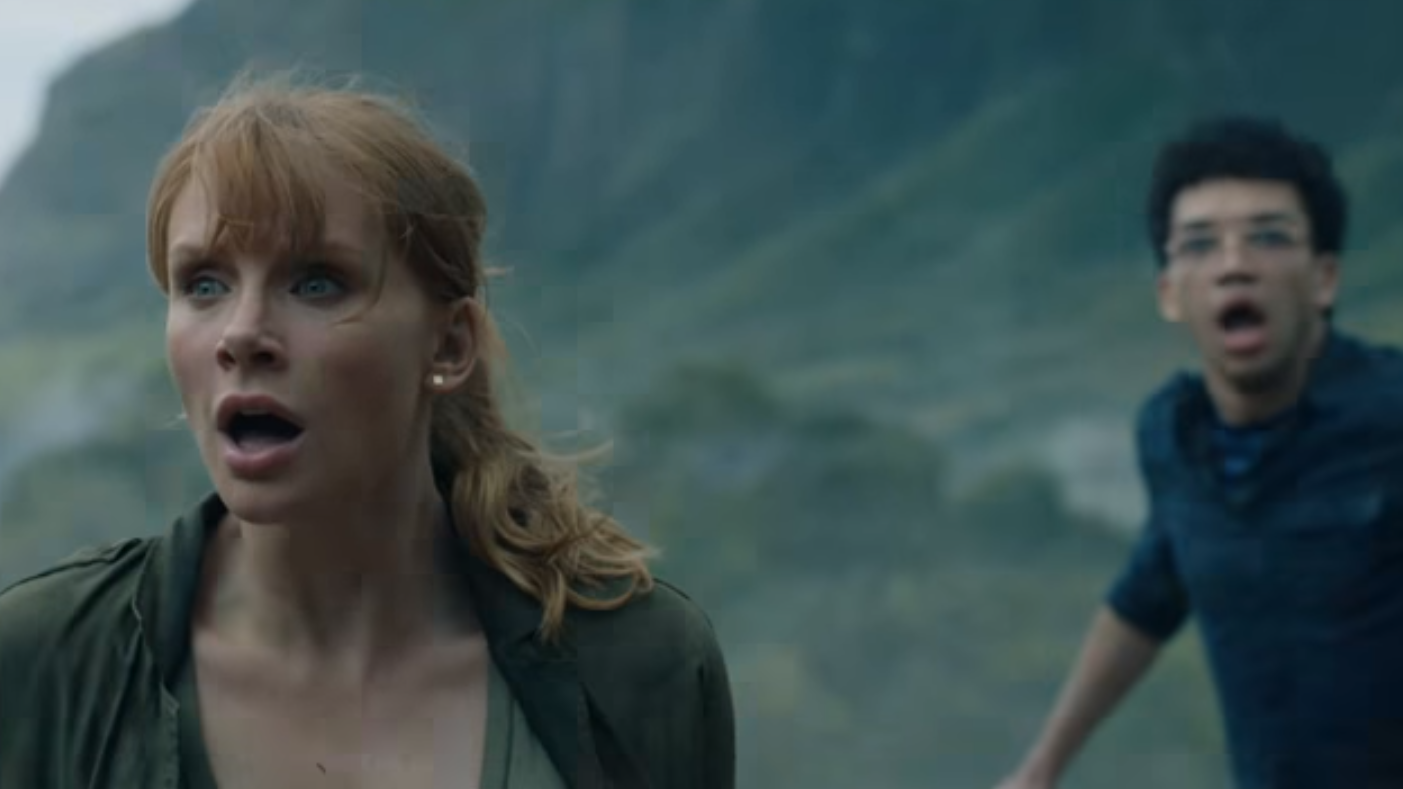 Image: Universal Pictures
Oh, those are dinosaurs, all right. A lot of dinosaurs.
Universal Pictures revealed today that the first full trailer for Jurassic World: Fallen Kingdom will release on Thursday, and in the meantime we have our first bit of new footage. In it, we see Chris Pratt's Owen Grady running from a massive cloud of smoke, shouting. Then — then we see why he's shouting.
Jurassic World: Fallen Kingdom, the sequel to Colin Trevorrow's 2015 film Jurassic World, will be out in theatres June 22, 2018. Directed by JA Bayona, it will star Chris Pratt, Bryce Dallas Howard and a whole bunch of angry dinos.
Watch the tease below, and check back on Thursday for the full trailer.