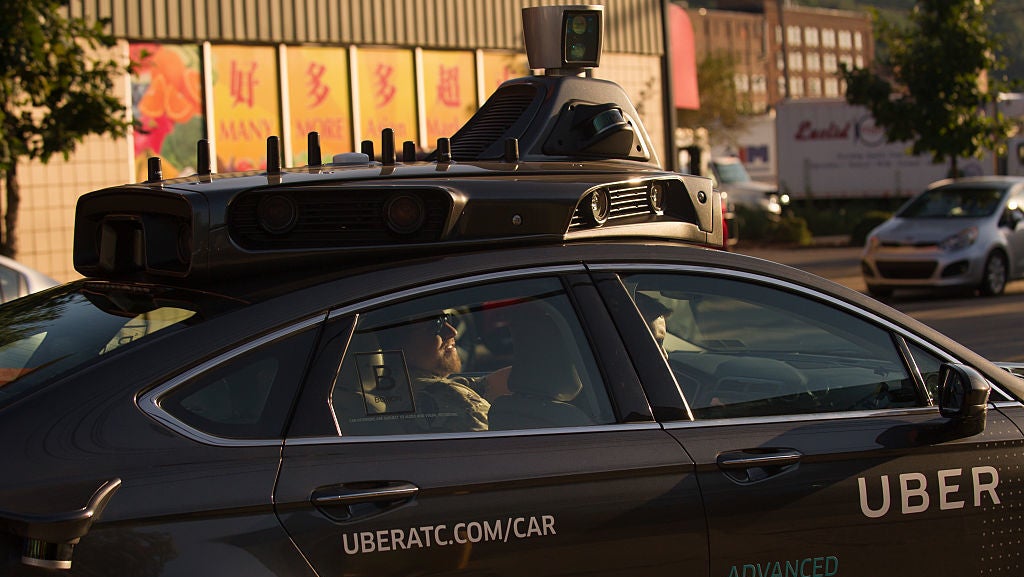 Waymo, the self-driving car company spun out of Google, just scored a major win in its ongoing legal battle against Uber. Waymo is suing the ride-hailing company, claiming that a former Waymo employee stole trade secrets about its autonomous vehicle technology and took them to Uber, where Uber then incorporated them into its own cars.
Photo: Getty
The two companies have been sparring over a key document since June, and an appeals court has finally ruled that Waymo can have access to it — just one month before trial is set to begin.
The document at the heart of the fight is a due diligence report that Uber commissioned when it acqui-hired former Googler Anthony Levandowski and the entire self-driving truck startup he founded after suddenly resigning from Google. The due diligence report, written by the cybersecurity and forensics firm Stroz Friedberg, looked into Levandowski's departure from Google (and that of several of his coworkers). Investigators went so far as to root through his computers and phones for the report.
The document was so carefully protected that it wasn't even shared with Uber's board members during the acquisition of Otto, Levandowski's startup. The board saw an overview version of the document after Waymo sued, but they still haven't laid eyes on the complete report.
Of course, Waymo's attorneys want very badly to know what the Stroz investigators found, and Levandowski — who could eventually face criminal charges in the case — would like to keep Waymo very far away from the due diligence report. When a lower court ordered Stroz to hand it over, Levandowski appealed, and his case has remained stalled in appeals court until today's ruling.
Uber also appealed to push the entire case into a private arbitration, a request that the appeals court denied as well.
It's not clear when Waymo will finally receive a copy of the report, or if it will become public.
A Waymo spokesperson provided the following statement: "Since filing this case, Waymo has found significant and direct evidence that Uber is using stolen Waymo trade secrets in its technology. We are still reviewing materials received late in the discovery process and we look forward to reviewing the Stroz Report and related materials."
And in a statement from Uber, the company said it will be handing over the due diligence report today. "We did not join Mr Levandowski's appeal to block disclosure of the report, and we are ready to finally disclose it to Waymo today," an Uber spokesperson said. "While Waymo has obtained over 238,000 pages of production documents from Uber and conducted a dozen inspections over 61 hours of our facilities, source code, documents, and engineers' computers, there's still no evidence that any files have come to Uber, let alone that they're being used."
The court's ruling is available here.