Did you have a good sleep? No? I don't blame you. With President Trump and Kim Jong-un both escalating tensions between the two nuclear powers this week it's tough to sleep soundly, despite what US Secretary of State Rex Tillerson says.

US Air Force A-10 attack aircraft wait to take off on the runway at the Osan US air base in Pyeongtaek, South Korea on 10 August 2017 (Hong Ki-won/Yonhap via AP)
While Americans are dozing, the other side of the world is awake. And the other side of the world happens to include North Korea. Here's everything that happened with US-North Korea relations over the past day.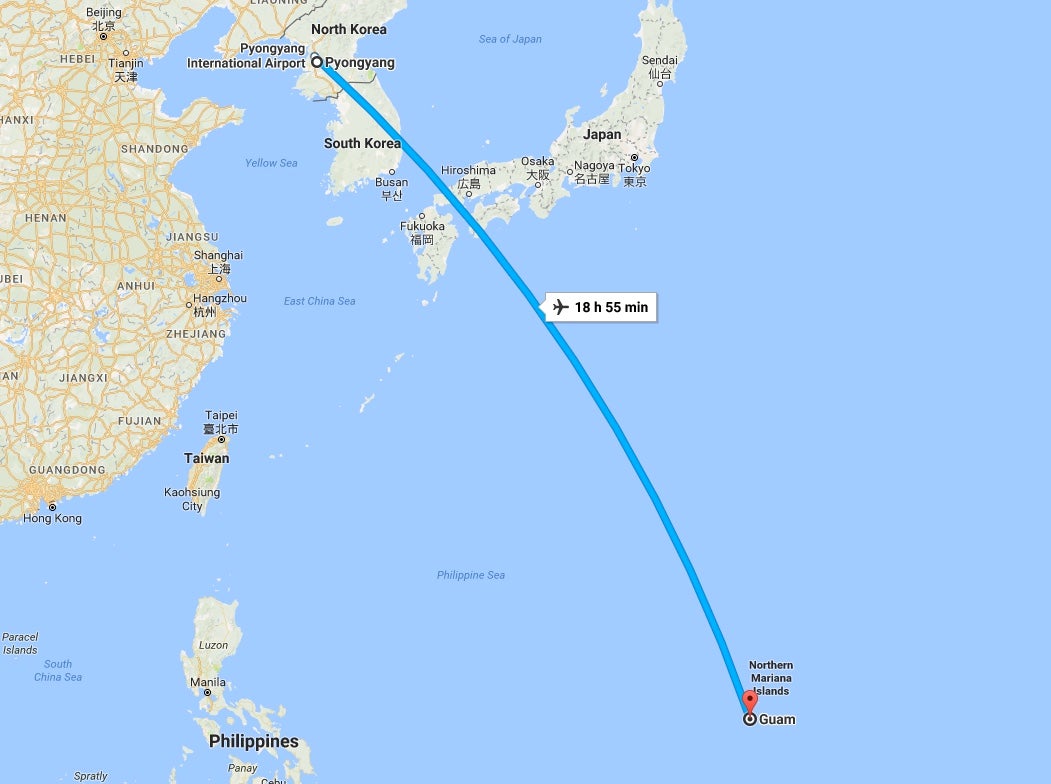 Map showing that any launch of a missile from North Korea towards Guam would have to travel over Japanese airspace (Google Maps)
North Korea threatens to launch missiles near Guam as early as mid-August
North Korea made new threats that it was drawing up plans to launch a missile that would land in waters near Guam. The plans are currently being developed, according to a statement by North Korea's Army, and are supposed to be delivered to Kim Jong-un by mid-August. If you check the calendar, you'll note that it's August 11 today.
"Sound dialogue is not possible with such a guy bereft of reason and only absolute force can work on him," the statement said about President Trump. The statement acknowledged that such a launch would be an "unprecedented step" and North Korea even gave details about where they might shoot.
"The Hwasong-12 rockets to be launched by the KPA will cross the sky above Shimane, Hiroshima and Kochi Prefectures of Japan. They will fly 3,356.7km for 1065 seconds and hit the waters 30 to 40km away from Guam," the statement continued.
The Hwasong-12 is the intercontinental ballistic missile that has been tested successfully twice by the North Korean regime.
The statement made reference to President Trump's recent "fire and fury" threats against North Korea and even poked fun at the amount of golf he's playing on his 17-day holiday.
"The US president at a golf links again let out a load of nonsense about 'fire and fury', failing to grasp the on-going grave situation," the report said. "This is extremely getting on the nerves of the infuriated Hwasong artillerymen of the KPA."
So, yeah, not great.
[KCNA]
---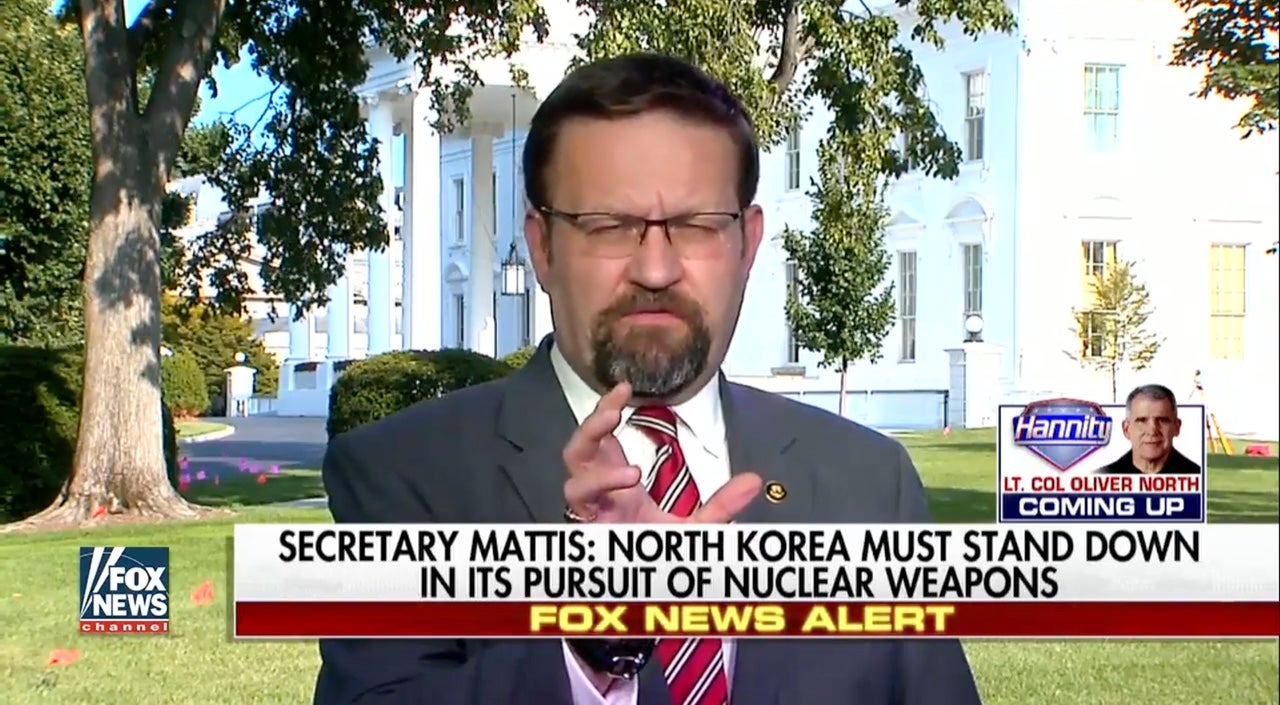 Trump aides continue their own threats in response to North Korea
White House aide Sebastian Gorka was on Fox News yesterday in the US and appeared on BBC during the morning hours in Britain, local time. Gorka, per usual, insisted that the Trump regime was responding appropriately to North Korea, and didn't seem at all bothered that the over-the-top rhetoric was inflaming tensions.
"Donald Trump has been unequivocal. He will use any appropriate measures to protect the United States and her citizens," Gorka told the BBC's Today program overnight, according to CNBC.
Strangely, the Trump regime continues to blame the previous administration and President Obama for not doing enough to curtail North Korea's nuclear program. Gorka even made a dig at Obama that seemed completely out of nowhere.
"We do not telegraph our future scenarios and how we are going to react. That's how the Obama administration thought strategy works. That's not how it works," said Gorka to the BBC, a network that he has previously called fake news.
Curiously, new reports out of Europe indicate that the Trump regime is even more obsessed with Obama than previously thought. Trump is on a mission to undo everything Obama did, no matter what that might be.
"It's his only real position," one European diplomat told Buzzfeed. "He will ask: 'Did Obama approve this?' And if the answer is affirmative, he will say: 'We don't.' He won't even want to listen to the arguments or have a debate. He is obsessed with Obama."
Weird, to say the least. Though it certainly lends credence to the previously unbelievable motive for the alleged pee tape.
---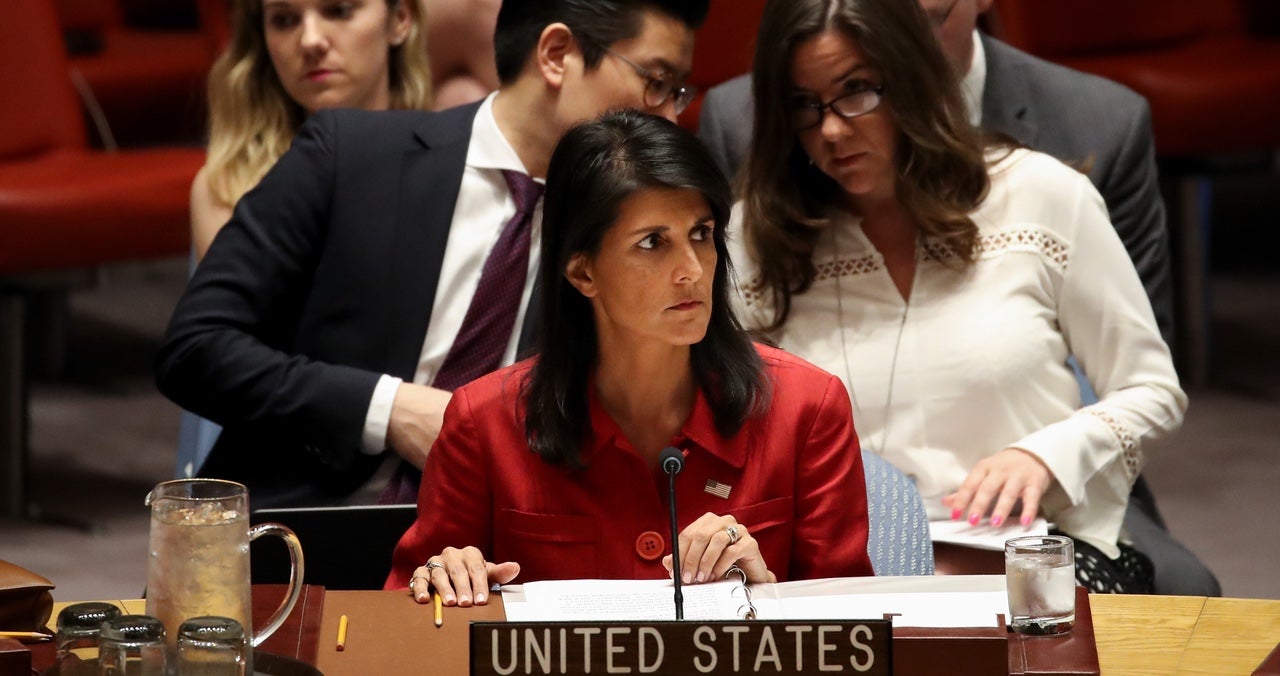 (Photo by Drew Angerer/Getty Images)
Two aides to UN Ambassador Nikki Haley resign
In a bizarre move, two aides to America's ambassador to the UN, Nikki Haley, have resigned. Chief of Staff Steven Groves and the head of communications Jonathan Wachtel both left their jobs yesterday, but it's unclear why.
Haley insisted that both of the men have "recently encountered family concerns", without going into any more detail.
Ambassador Haley was applauded for securing tough economic sanctions against North Korea on Saturday in a UN vote of 15-0, but there have been real concerns that the Trump regime is undermining diplomatic progress through unhinged statements.
The rumours on social media indicate that Watchel, Haley's now former head of communications, called Haley a "fruitloop", though those reports haven't been confirmed. Nor is it clear what that means.
---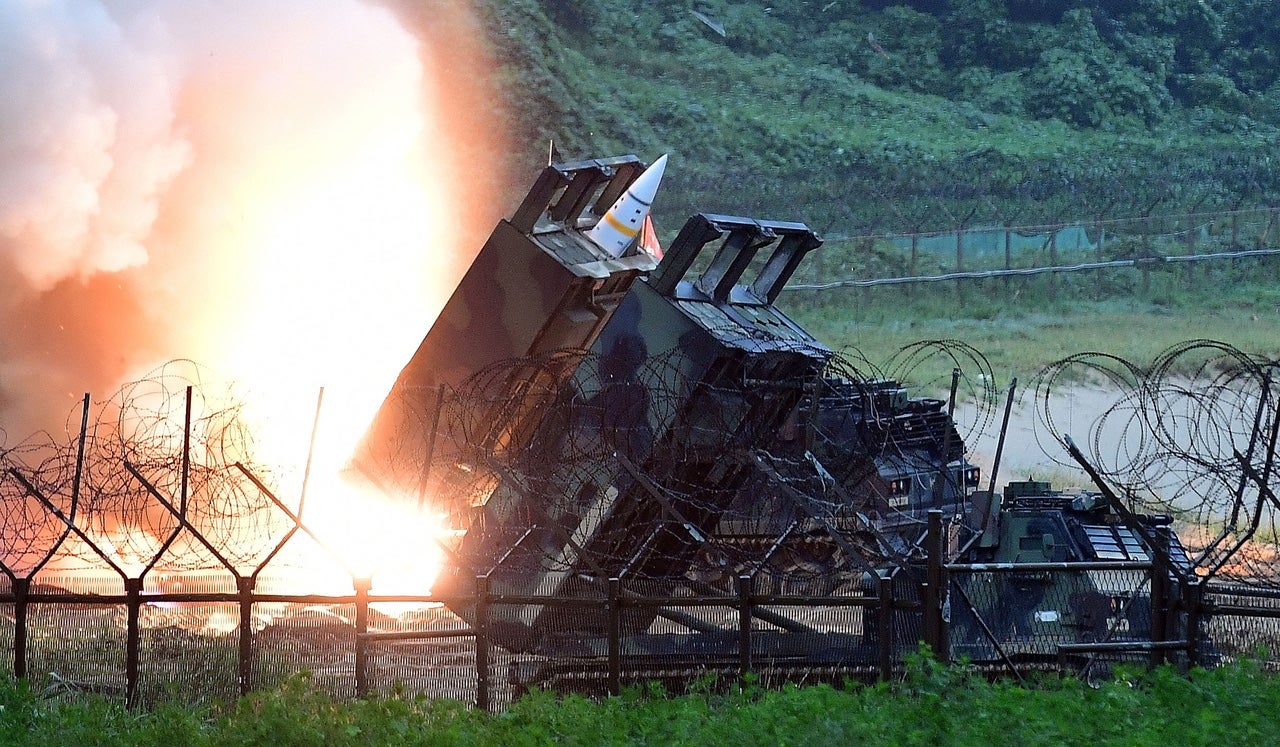 Photo released on 29 July 2017 from the South Korean Defence Ministry showing US Army Tactical Missile System (ATACMS) firing a missile into the East Sea during a South Korea-U.S. joint missile drill (Photo by South Korean Defence Ministry via Getty Images)
South Korea calls an emergency meeting of its National Security Council
South Koreans have been relatively chill about North Korea's latest provocations, given that they're used to the rhetoric of Kim Jong-un at their doorstep. But today South Korea called an emergency meeting of its National Security Council.
From Yonhap News:
The NSC meeting will be held at 3PM, chaired by President Moon Jae-in's top security adviser and National Security Office chief Chung Eui-yong, according to Cheong Wa Dae.
The meeting has been held in Seoul, but there aren't yet reports of anything that may or may not have been decided.
---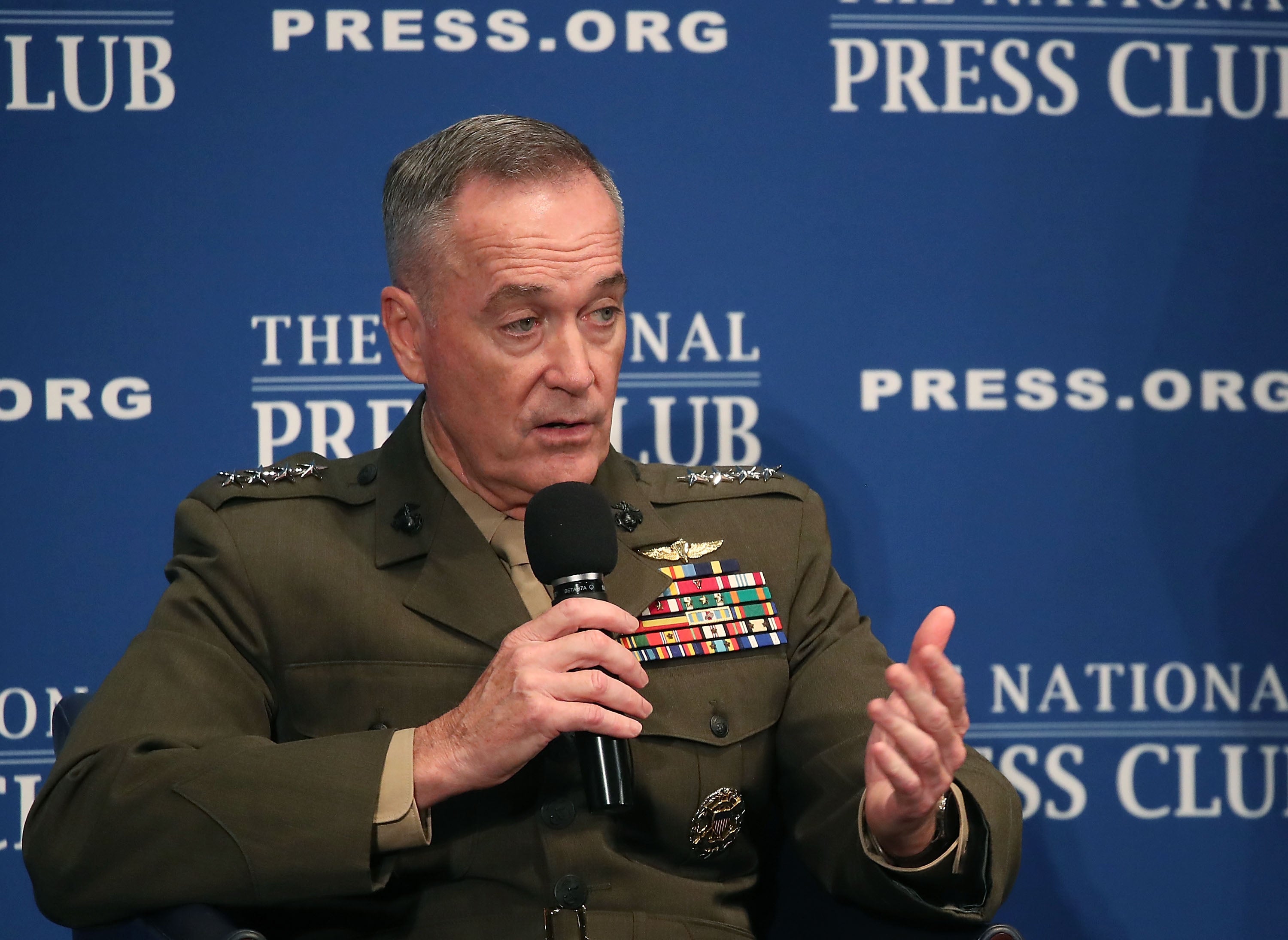 Chairman of the Joint Chiefs of Staff, Gen. Joseph Dunford speaks at the National Press Club on 19 June 2017. (Photo by Mark Wilson/Getty Images)
US Chairman of the Joint Chiefs of Staff is travelling to Japan, South Korea and China
The chairman of the Joint Chiefs of Staff, Marine Gen Joseph Dunford, is reportedly going to be touring the region next week, making his first stop in Japan on Sunday.
The Pentagon hasn't officially announced Dunford's schedule, but South Korean media reports that his trip will include stops in South Korea on Monday before heading to China.
Dunford is considered to be one of the adults on Trump's team, but so far he and Defence Secretary James Mattis have been unable to curtail the worst of the president's strange behaviour. With any luck, Dunford's trip can seek to assure allies in the region that the US president isn't going to start World War III with his tweets. But I'm not holding my breath.
---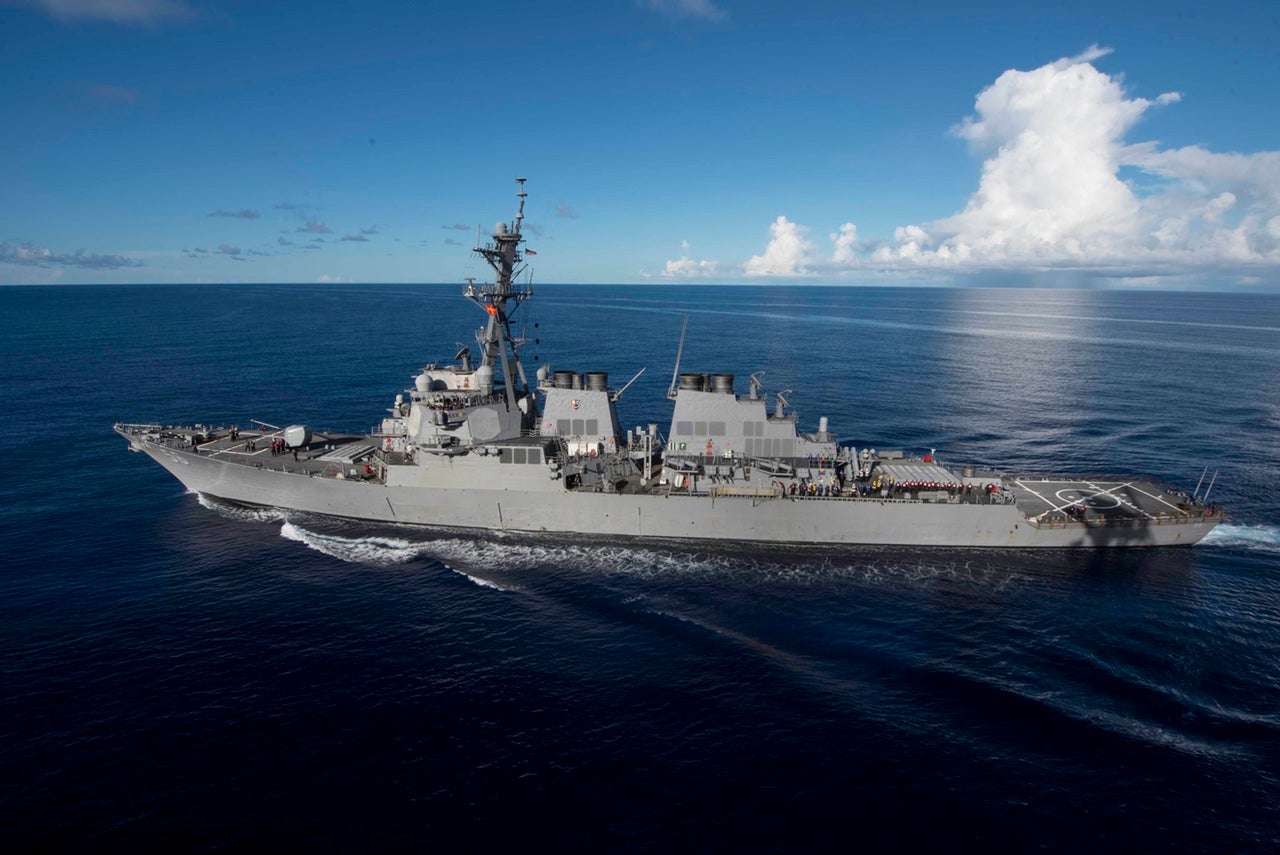 The USS John McCain in a file photo from June 2017 (US Navy photo by Mass Communication Specialist 2nd Class Kyle Carlstrom/Released)
US Navy destroyer sails through South China Sea in show of force
And if all of that wasn't enough, the US Navy just sailed near one of China's artificial islands in the South China Sea. Calling it a "freedom of navigation operation", the move comes amid increasing tensions between the US and China over what the two can do to curtail North Korea's nuclear program.
From Reuters:
The officials, speaking on condition of anonymity, said the USS John S. McCain travelled close to Mischief Reef in the Spratly Islands, among a string of islets, reefs and shoals. China has territorial disputes with its neighbours over the area.

It was the third "freedom of navigation operation" or "fonop" conducted during Trump's presidency. Neither China's defence ministry nor its foreign ministry immediately responded to a request for comment.
If the goal was to get China's attention, mission accomplished. But there's a big difference between getting a country's attention and getting their cooperation. With no real plan, the Trump regime doesn't know what it would do with either at this point.
[Reuters]
---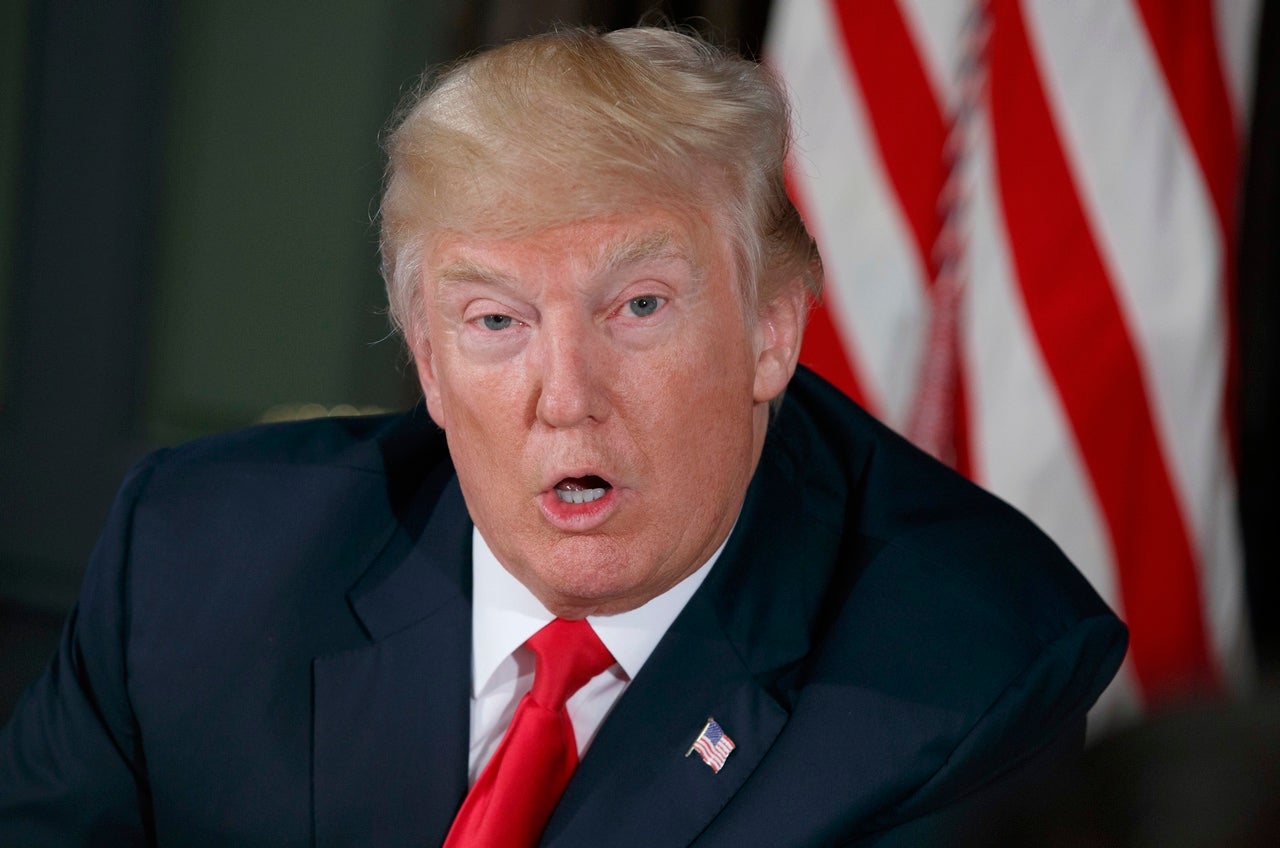 (AP Photo/Evan Vucci, File)
Trump still on holiday
Guess who's awake and tweeting? Yes, it's the golfer-in-chief himself, President Donald Trump. So far over the past day he's whined about the Senate majority leader Mitch McConnell's failure to repeal Obamacare…
Can you believe that Mitch McConnell, who has screamed Repeal & Replace for 7 years, couldn't get it done. Must Repeal & Replace ObamaCare!

— Donald J. Trump (@realDonaldTrump) August 10, 2017
…and he's retweeted a Twitter poll about who was the better president: Trump or Obama?
Who is a better President of the United States? #ObamaDay

— ProgressPolls (@ProgressPolls) August 4, 2017
Great use of everybody's time there. Honestly, we'd all probably be a lot safer if he just devoted 100 per cent of his time to golf.
No public events on the President's schedule today, but this has popped up on Instagram from Trump National NJ pic.twitter.com/k2FoMCRBnq

— Jamie Dupree (@jamiedupree) August 9, 2017