Netflix has been rolling out a steady stream of updates recently, and latest in the list is the ability for users with high-def home theatre systems with Dolby Atmos support to listen to a select few movies with full 7.1.2-channel surround sound audio.
Dolby Atmos support, Netflix says, will initially be available only on a select couple of titles: right now, you can watch Korean monster horror Okja and BLAME! with Atmos sound, as long as you have an appropriate sound system that supports Atmos — I have a Samsung HW-K950 so I'm keen to watch Okja tonight.
This is a valuable bit of goodwill for the folks at Netflix, which just raised prices in Australia -- it goes to show that the service is improving as well as the catalogue diversifying and adding new titles as it goes. We're at the end of the "Netflix in Australia" honeymoon period after a little more than two years since its launch, so we're looking forward to Netflix really justifying its monthly cost to new and existing users.
All 2017 LG OLED TVs have been updated with Atmos support through the Netflix app, as are the Xbox One and Xbox One S, so you can start watching straight away. More devices, Netflix says, will be added in the future.
Combining Dolby Vision pictures and Dolby Atmos high-end audio in LG's new range of top-shelf televisions, Dolby is on a push to bring its cinema technologies to the lounge room.
Read more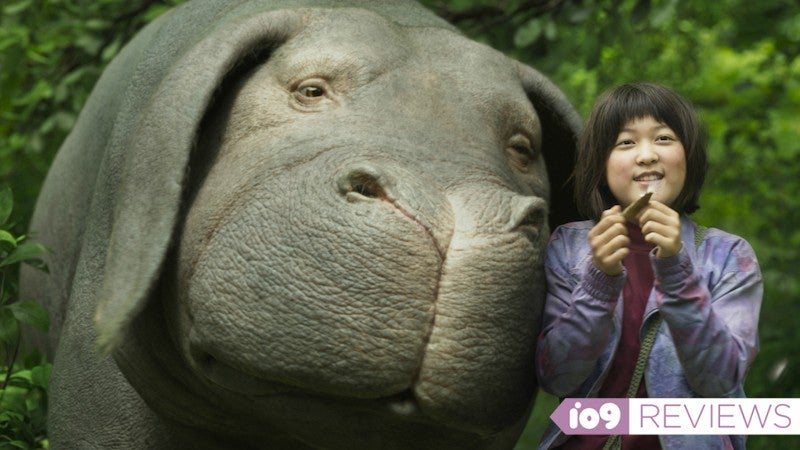 If you've seen one of Bong Joon Ho's movies before -- The Host or Snowpiercer, for example -- then it shouldn't be surprising at all to you that Okja is a mix of dead seriousness and bursts of farcical humour. It's also a movie with a very complicated message, anchored by a tale about a beautiful girl and her monster.
Read more
The price of a Netflix subscription in Australia is getting more expensive, as of today. New sign-ups will have to pay the higher price immediately, while existing accounts have a month's notice. Here's how much you'll pay from July onward.
Read more
From Twin Peaks to Castlevania, Lord Of The Rings to the latest season of Game Of Thrones - here's just a taste of what Netflix, Foxtel, Amazon Prime and Stan are streaming for the month of July.
Read more