Are you one of those people that just hasn't been able to get to grips with a touchscreen keyboard? Salvation is at hand: BlackBerry's latest handset, based on clean Android but with a physical keyboard below its 4.5-inch display, will land on JB Hi-Fi store shelves in July.
The BlackBerry KeyOne is a fascinating gadget, as all the BlackBerries of the last few years have been; it combines a proper keyboard with a fingerprint reader integrated and a full touchscreen, with all the hardware you'd expect from a high-end smartphone at the same time.
A massive 3540mAh battery should mean the efficient Snapdragon 625 processor of the KeyOne combined with a relatively small display lasts for well over a day of use, while the camera is apparently quite impressive. It's the same sensor as the Google Pixel, which counts for a lot.
We now know that it'll land on JB Hi-Fi store shelves in June, for a $899 RRP. Not a bad price for one of the more interesting phones to be announced this year. Pre-orders start in mid-June from BlackBerry's Aussie website. [BlackBerry]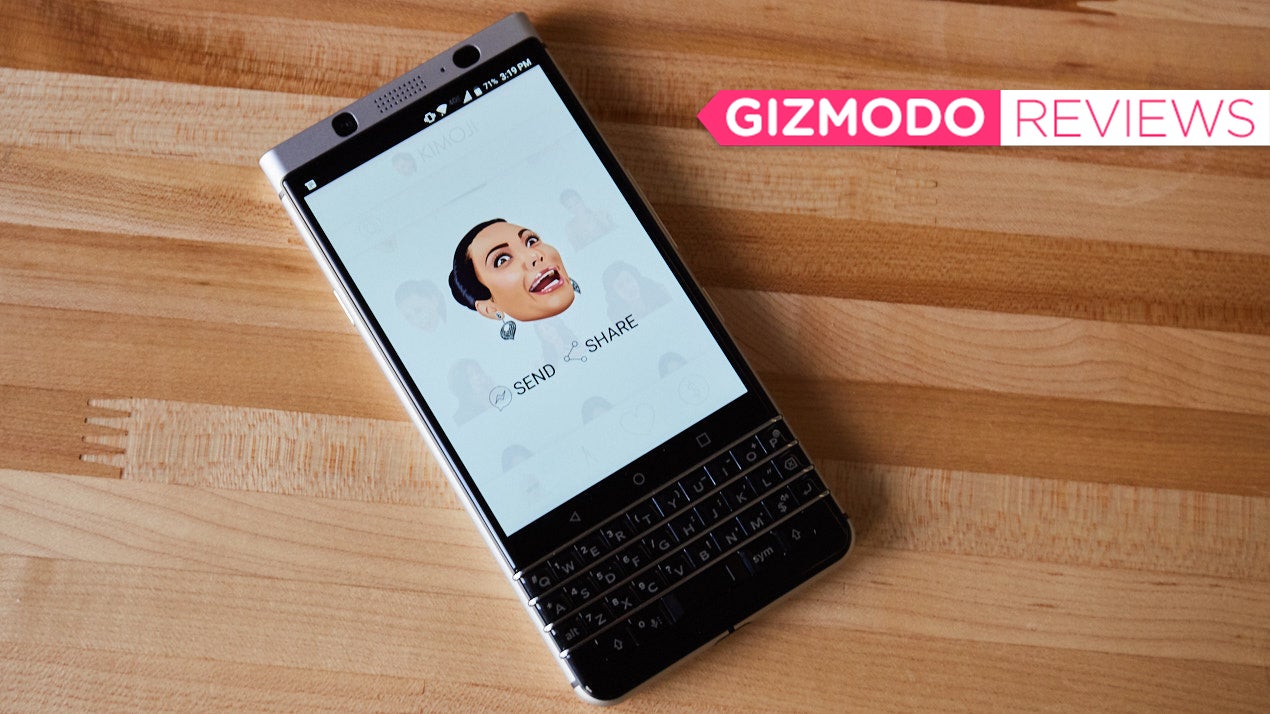 '.All images. Alex Cranz/Gizmodo
Pardon me dear readers. Normally this space is reserved for missives to you, but I am positive you do not care about the BlackBerry KeyOne, a new phone from BlackBerry Mobile. Besides Kim Kardashian, very few people have cared about BlackBerry phones in recent years. That's why today I'm going to take a moment to reach out to Kim. The girl's been a wreck since her ancient Bold 9900 died last year, and I really think she needs to know there's a new, actually kind of excellent, BlackBerry device..'