Image:
@evleaks
The Samsung Galaxy S8 is a foregone conclusion. We know it's coming. We know it's special.
Now we know exactly what it'll look like.
Coming to us from serial gadget leaker Evan Blass, this press render of the Samsung Galaxy S8 is very pretty. I mean, just look at it.
Further leaks to BGR show even more of the Galaxy S8, and teach us more about the ergonomics of the new flagship handset. it doesn't have a physical, tactile home button — a huge departure for Samsung. It has a curved-edge display, and the corners of its massive nearly-bezel-less design are rounded both on the phone's aluminium-edged shell and on the display itself.
It has buttons down one side for volume and power, and a button on the other side that BGR says activates the phone's 'Bixby' virtual assistant. It has a USB-C cable and a headphone jack at the base — both Very Good THings.
Interestingly, Samsung is no longer using the 12:45 time that it's displayed on previous renders of phones like the Galaxy S7 and Note7. The date, though, does line up with the company's planned March 29 unveiling of the phone at an event in New York. [Twitter]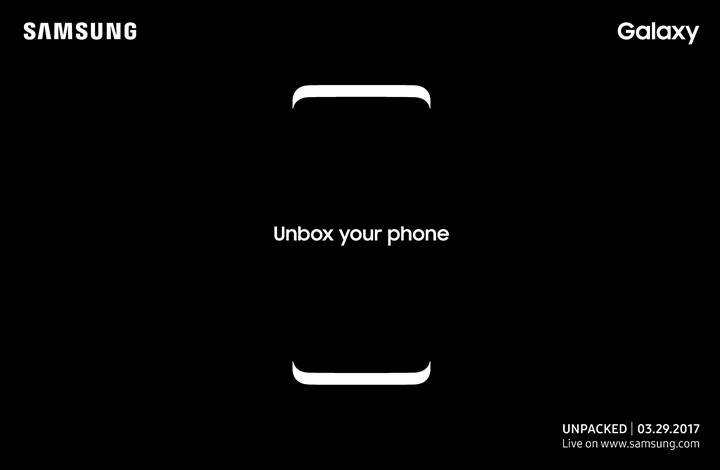 '.Samsung has dominated the Android phone market for at least a half-decade, but the Galaxy Note7 debacle last year lost the company goodwill with customers after its phones exploded in pants, hotel rooms, aeroplanes and elsewhere..'
'.Brace yourselves. Brace yourselves for phones with massive screens. The full spec sheet for Samsung's Galaxy S8+ — or Galaxy S8 Plus, or however you want to type it — is now out in the wild..'