The Dash Cam 45 and Dash Cam 55 are the latest from Garmin, equipped with automatic incident detection, GPS capabilities and voice control.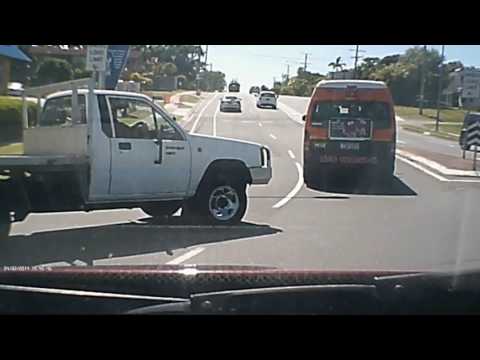 Video. Put them in charge of a couple of tons of metal, plastic and petrol, and people do some stupid things. Dash Cam Owners Australia has put together another compilation of Australians being morons on our roads -- and this month, I just can't. I can't. I can't imagine being on the road with some of these people.
Read more
Other fetures include advanced driver alerts – like forward collision and lane departure warnings – to stop you tailgating or drifting off-road. The voice control lets you start and stop audio recordings, hands-free with commands like "OK Garmin, save video," and "OK Garmin, take a picture".
The Dash Cam 55 captures footage in 1440p, 1080p, or 720p with a 3.7 megapixel camera, and the Dash Cam 45 captures footage in 1080p, or 720p with a 2.1 megapixel camera. Both models have a 2.0-inch LCD display screen, Sensory TrulyHandsfree voice control, red light and speed camera warnings and a "Go" alert to tell you when the traffic in front of you is (finally) moving.
There's also a new parking mode option that automatically records your car's surroundings when it is parked. There's automatic recording, built-in Wi-Fi, and up to 64GB of storage.
The Garmin Dash Cam 45 ($199) and Dash Cam 55 ($249) are both available now.