The fifth and final season of Samurai Jack is going to be darker, tougher, and violent as hell. But there's one thing it won't have: dog buttholes.
Samurai Jack creator Genndy Tartakovsky recently chatted with IGN about the upcoming season, which he said will likely be his last. He said putting Samurai Jack on Adult Swim gave them flexibility to make the show, and to make its fight sequences more mature. He said the violence, as shown in the first clip, is more stylised than Kill Bill-style blood and guts, but he appreciated the freedom to go further than they were able to when the show aired on Cartoon Network. However, they couldn't get away with everything. Specifically, dog's butts.
"We drew a dog's butt. Just like a circle, little asterisks, very innocent, we didn't think anything of it. We got it back, they're like, 'No dog anuses on Adult Swim,'" Tartakovsky said.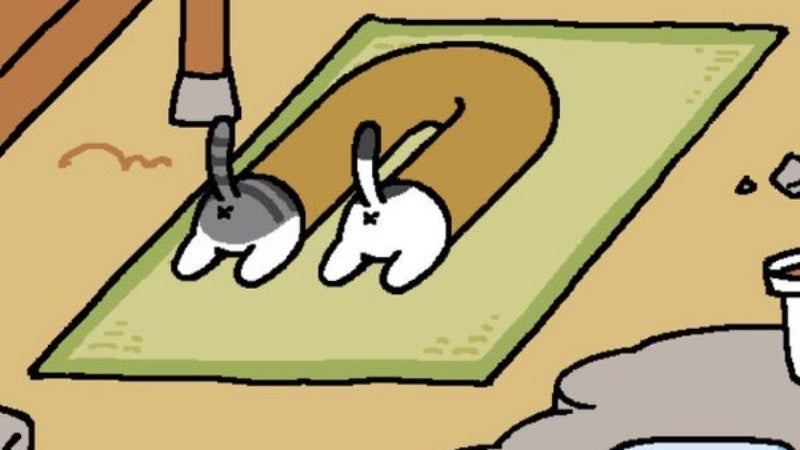 What the butts might've looked like, if they were Neko Atsume cat butts. Credit: drome/
Twitter
Million Dollar Extreme Presents: World Peace
sketch show
Mr. Pickles
Sad lack of dog buttholes aside, if early looks are any indication, this is going to be a Samurai Jack the likes of which we haven't seen before. Season five begins March 11.
[IGN]