Scrooge McDuck was always the cranky but loveable curmudgeon that helped make the Duck Tales animated series so wonderful. But for some reason it's now Donald Duck who is furiously angry, which makes no sense given he and his three nephews, Huey, Dewey, and Louie, are getting a wonderful action figure treatment.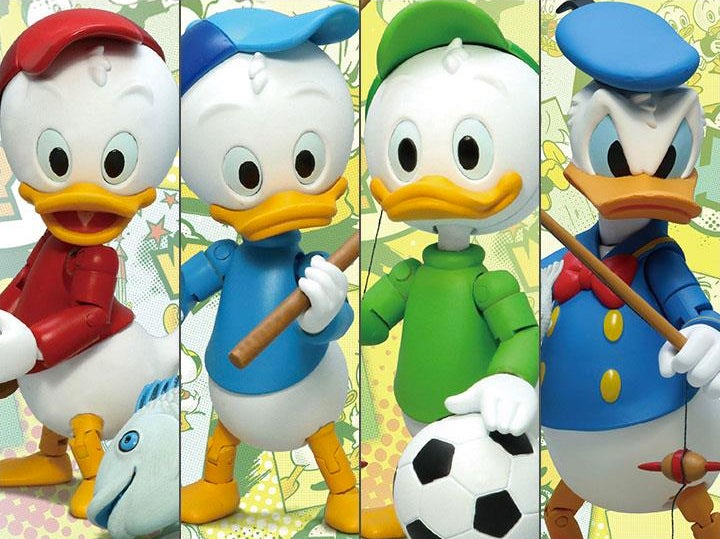 Aside from what was once available in a McDonald's Happy Meal, Duck Tales never really got the toy line it deserved. And while these new figures from Herocross are actually being marketed under the generic Disney brand, not Duck Tales specifically, fans of the '80s animated series know exactly what helped popularise these characters.
To help make up for the gross oversight of not also releasing a Scrooge McDuck or Gizmoduck figure (Blathering Blatherskite!) Herocross has at least ensured its new Donald, Huey, Dewey, and Louie metal figures have extensive articulation, and lots of bundled accessories including swappable hands, beaks, and faces with different expressions.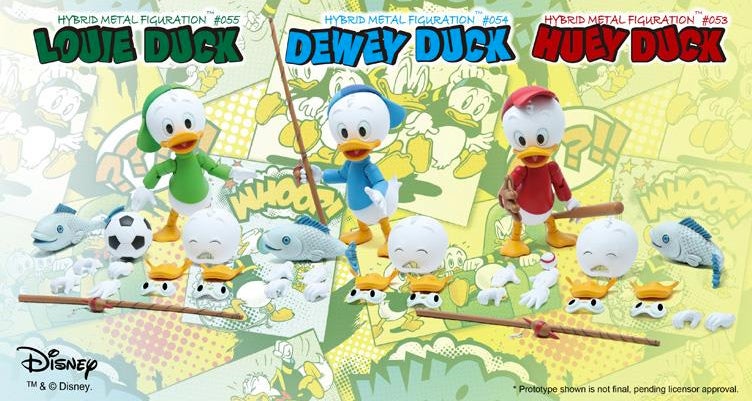 You can pre-order the new figures as a complete set from BigBadToyStore for $US80 ($107), with delivery expected sometime between April and June of this year. But each can also be pre-ordered individually for $US30 ($40) each if deep down you've always thought Dewey was the awkward third wheel.