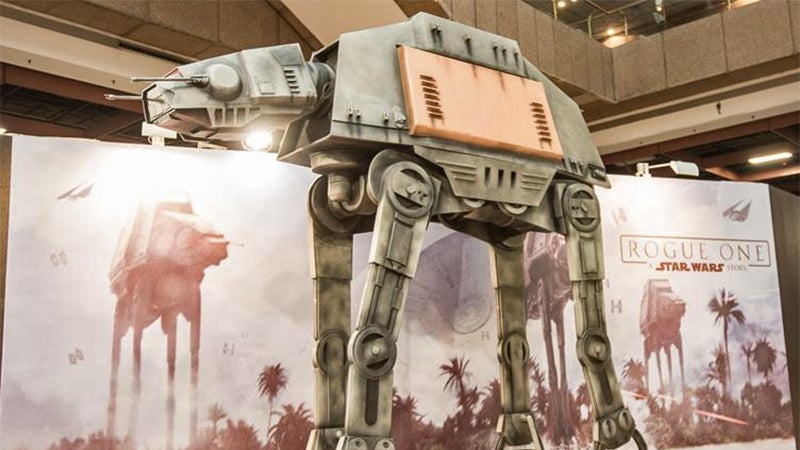 This AT-ACT (All Terrain Armoured Cargo Transport) walker is the Rogue One variant of the AT-ATs that first appeared in The Empire Strikes Back. The real-life version stands over 19.8m tall, but this 1/7-scale replica from Beast Kingdom's Master Craft series is slightly more manageable at just over 3m tall.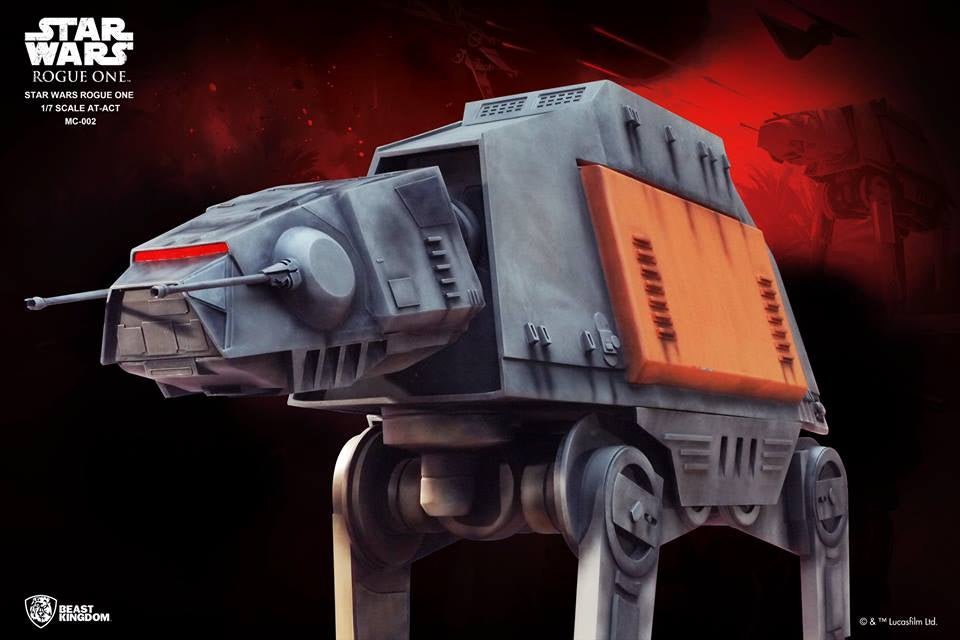 It features a magnificently weathered paint job and detailing that rivals the digital models used for the film's visual effects, but for $US35,000 ($47,919) you'd think that at least the legs would bend so you could easily squeeze it through your front door.
But nope, all you get is a uniquely numbered plate so others know you're part of a select group of fans willing to mortgage their house for the ultimate Star Wars collection.
[Beast Kingdom via BigBadToyStore via Nerd Approved]