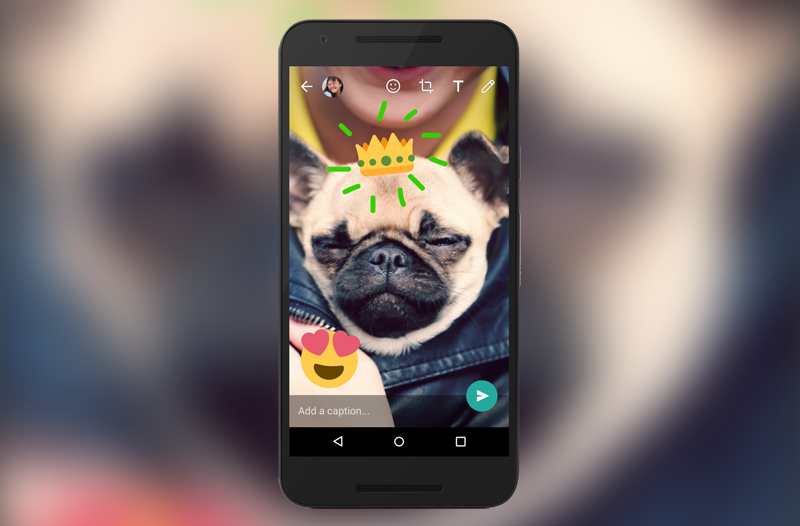 With its enormous user base and built-in end-to-end encryption, WhatsApp has some major advantages over rival messaging tools. In the hyper-competitive digital marketplace of 2016, however, only one feature truly matters: The ability to draw little pictures (preferably cute ones) over other little pictures. On Monday, WhatsApp announced that it was finally offering this essential service, further realising the complete Snapchat-isation of Facebook's properties. Additionally, WhatsApp will now support front-facing flash and video zoom, two more ideas the company just came up with.
"Whether you're drawing a big red heart to show how much you miss someone or adding your favourite emoji — sometimes a picture really is worth a thousand words," wrote WhatsApp in a blog post. "Try adding text too, and change the colour and font style."
According to the company, the new features are currently being rolled out on Android and will be available on iPhone "soon" — a word that will come as little comfort to the thousands of photos going tragically un-doodled on today.