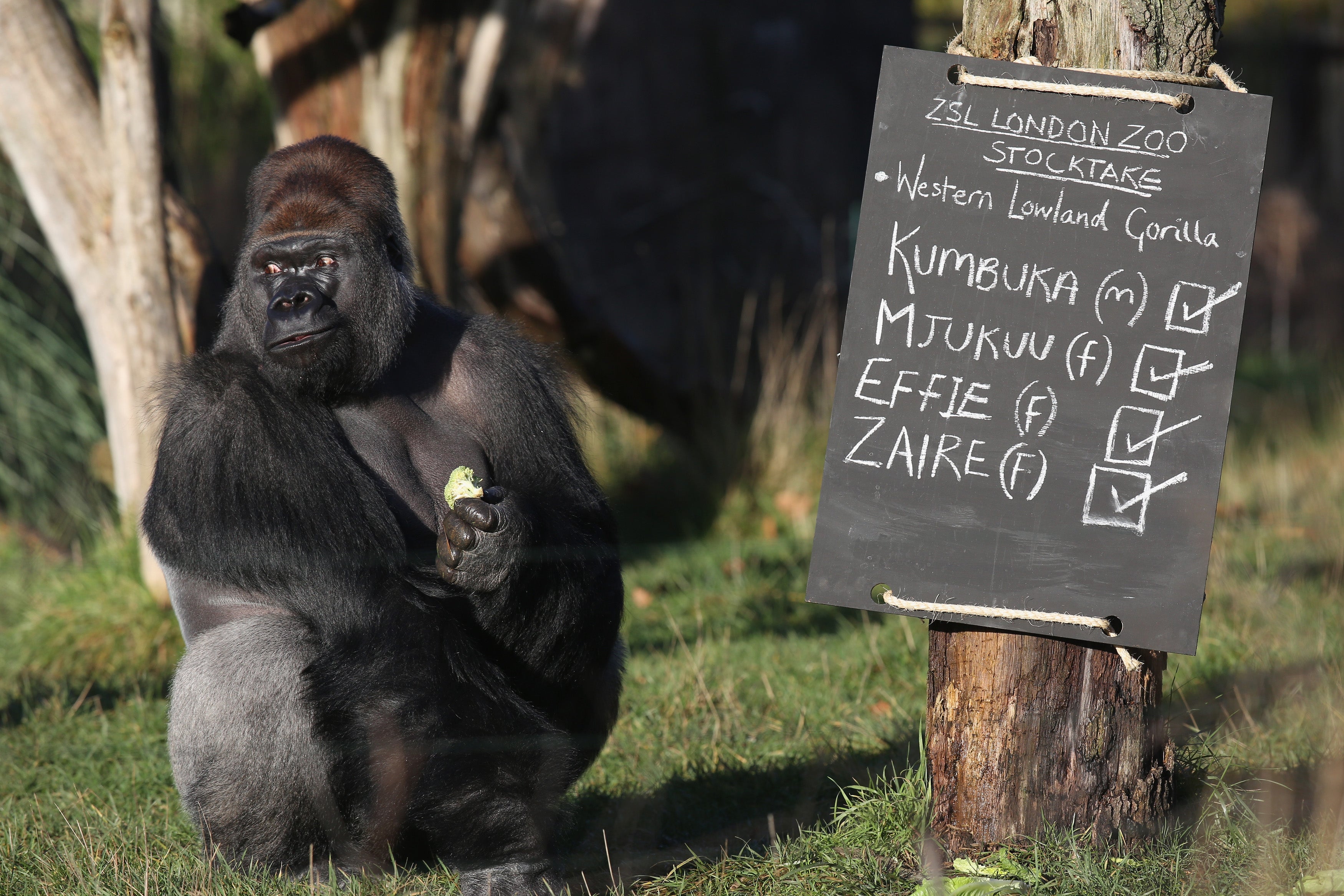 Multiple outlets are reported this morning that a gorilla had escaped from its enclosure at the London Zoo, and visitors were apparently locked in while the zoo attempted to thwart the gorilla's surprise adventure. Kumbuka, a Western Lowland gorilla, at the London Zoo in 2014 (Image: Getty)
In a statement given to the Independent, the zoo said it was "managing an incident". The Independent also reports that visitors apparently weren't in danger, despite the fact there was a gorilla on the loose. The BBC says that police arrived at the zoo around 5:20PM local time. It's still unclear which animal escaped, though the London Zoo's website features information on six gorillas.
"Police were called by security at Regent's Park at 5:17PM to reports of an ongoing incident. Officers are there to support ZSL staff," Scotland Yard said in a statement to the Guardian.
The escape comes after another gorilla-related incident in May involving Harambe, a Western lowland gorilla who lived at the Cincinnati Zoo. The animal was shot and killed by zoo workers after a three-year-old boy climbed into his enclosure.
@SkyNewsBreak lock in at London Zoo - Gorilla on the loose? pic.twitter.com/X9ukqgrI9o

— hannah (@hannahod) October 13, 2016
Here's the gorilla 30 mins ago ...just 2 seconds before he threw himself at the window #scary #londonzoo #escapedgorilla pic.twitter.com/bjXjJnrMAy

— Rob Hogan (@RobHogan4) October 13, 2016
The Guardian and Sky News report that the gorilla was captured and shot with a stun gun.