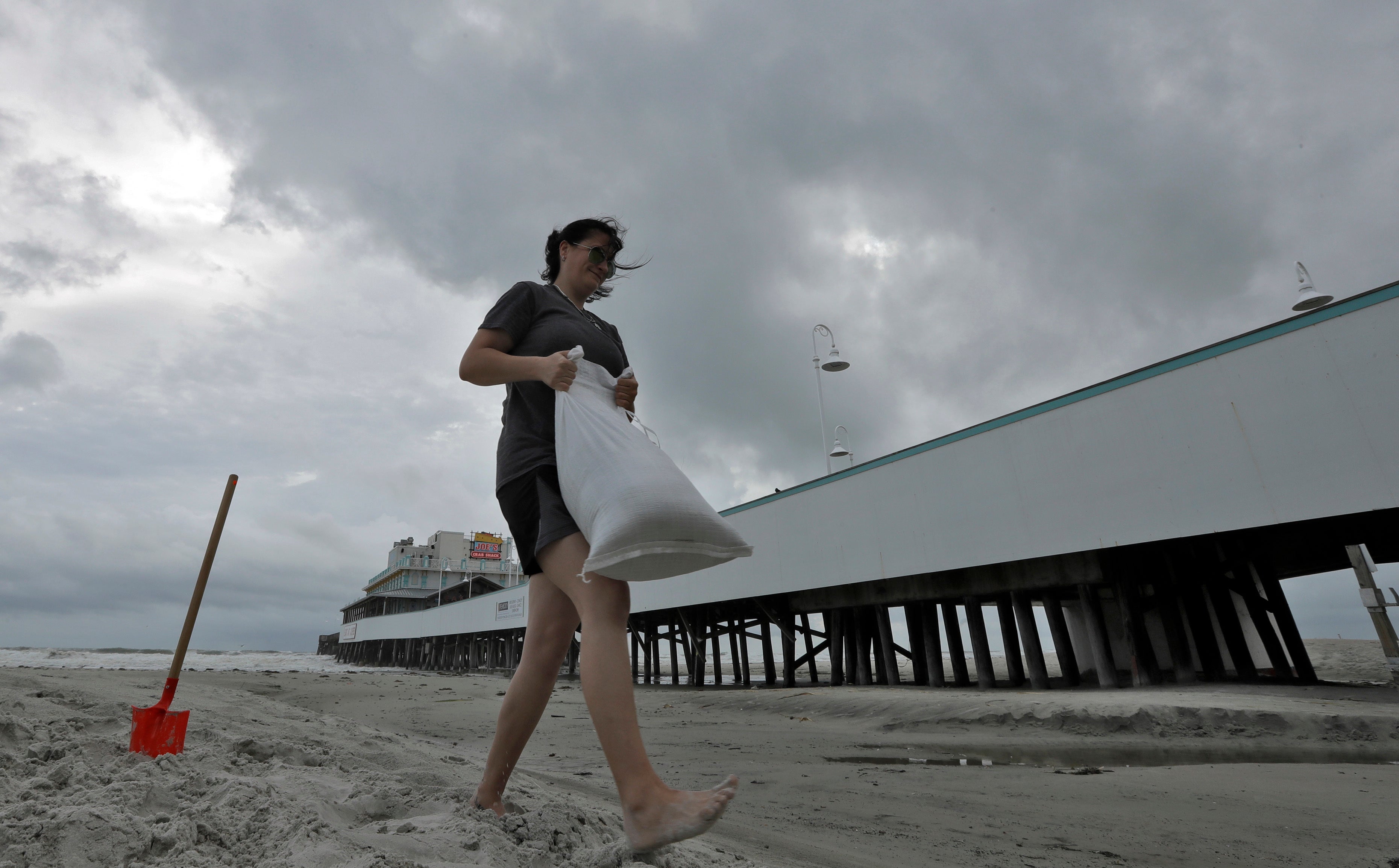 With deadly Hurricane Matthew bearing down on the US southeast, Governor Nathan Deal has just ordered a mandatory evacuation of the entire Georgia coast — six counties that are collectively home to more than half a million people. A woman fills sandbags along Daytona Beach, Fl in advance of Hurricane Matthew's arrival. Image: AP
Georgia hasn't had a tropical storm evacuation since Hurricane Floyd in 1999, which wound up being a near-miss. Matthew, which restrengthened to Category 4 packing 225km/h winds last night Australia time, will reach southeastern Florida this morning, and could start bringing heavy rainfall to Georgia later today. The storm is expected to remain strong as it travels up the coast, unleashing hurricane fury on parts of Georgia and South Carolina by Saturday evening.
Everybody is taking Matthew's threat extremely seriously: "This is going to kill people," Florida Governor Rick Scott said in a press conference this morning.
As of 1:30AM AEDT, more than 1.5 million Floridians were in voluntary or mandatory evacuation zones. A voluntary evacuation of Charleston, South Carolina began late yesterday, with more evacuations anticipated throughout the state later today. Thousands of National Guardsmen have been mobilised to assist.