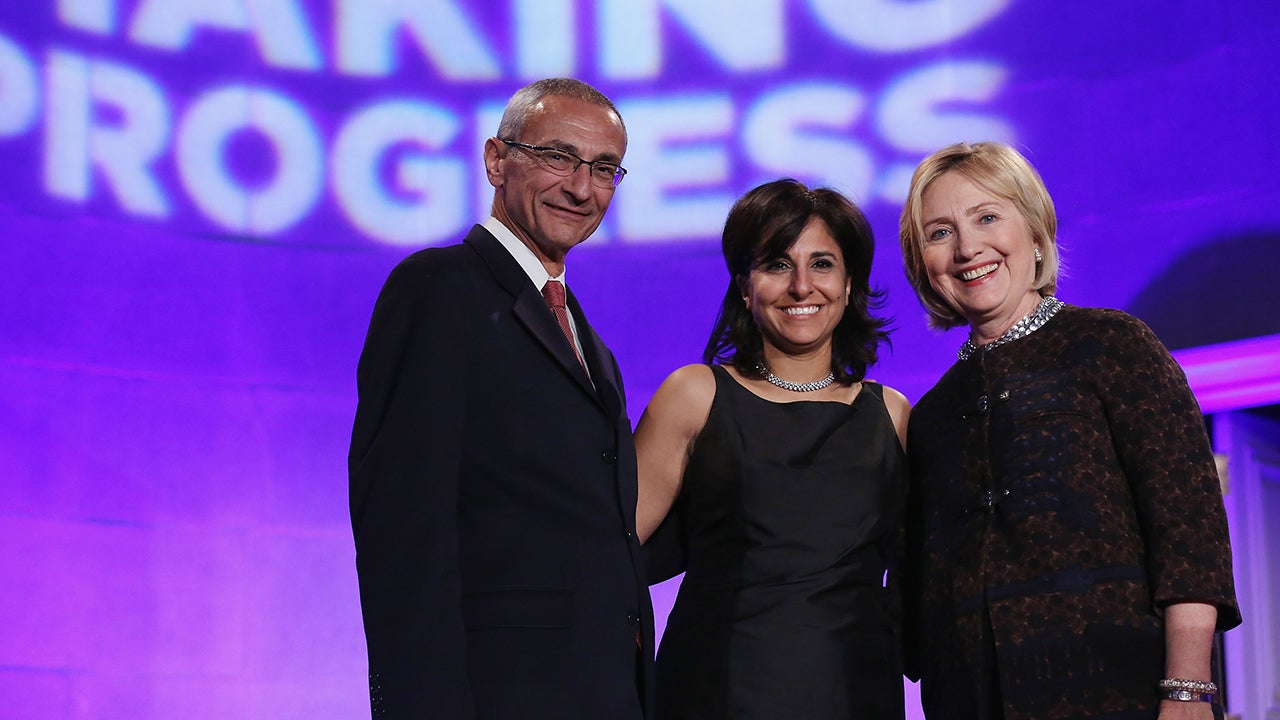 Here's the latest gem from the Wikileaks dump of Hillary Clinton campaign chair John Podesta's private correspondence. According to a newly leaked email, one close Clinton ally was so alarmed by the revelation that the former Secretary of State used a private email server, she characterised the situation as "f**king insane". John Podesta, Neera Tanden, Hillary Clinton | Image: Getty
"Do we actually know who told Hillary she could use private email?" wrote Neera Tanden, who now co-chairs Clinton's transition team, in July of last year. "And has that person been drawn and quartered? Like the whole thing is fucking insane."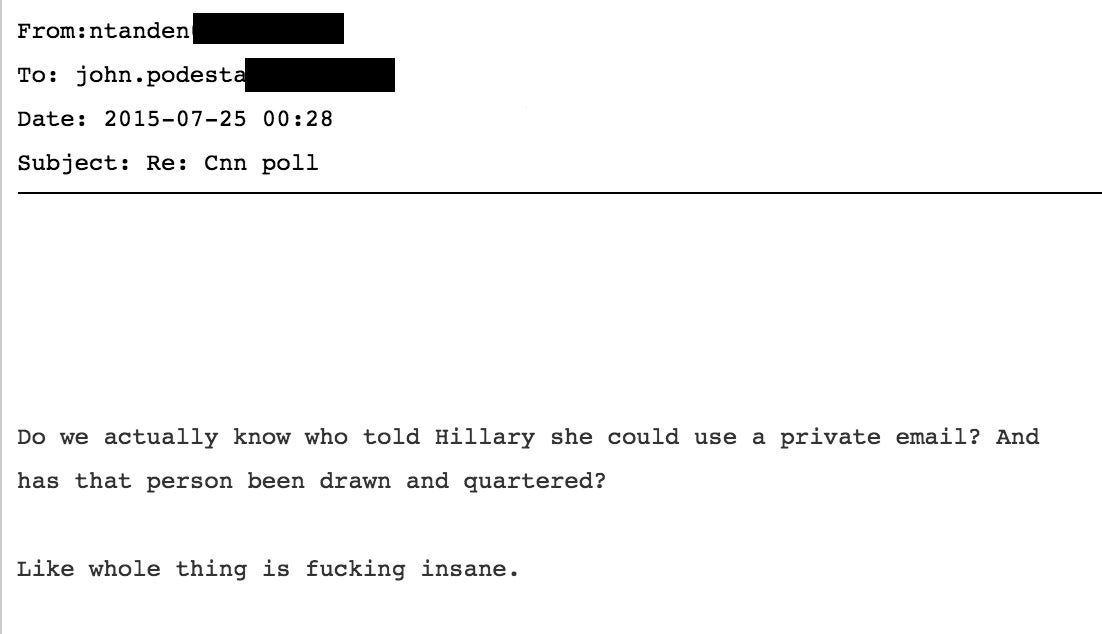 Insane indeed.
Just a few month earlier, The New York Times first revealed that Clinton had used the private server in violation of government policy. Not long afterwards, Tanden apparently asked Podesta why Clinton's private emails weren't automatically sent to the National Archives, in accordance with record-keeping rules. "i [sic] guess I know the answer," Tanden wrote in the following email. "they [sic] wanted to get away with it."
So who told Clinton to use a private server? Who knows if it even went down in a such a manner. The Clinton campaign has, however, long tried to scapegoat Colin Powell for this. Other hacked emails reveal Colin Powell wrote to a confidant, "Sad thing, HRC could have killed this two years ago by merely telling everyone honestly what she had done and not tie me to it."