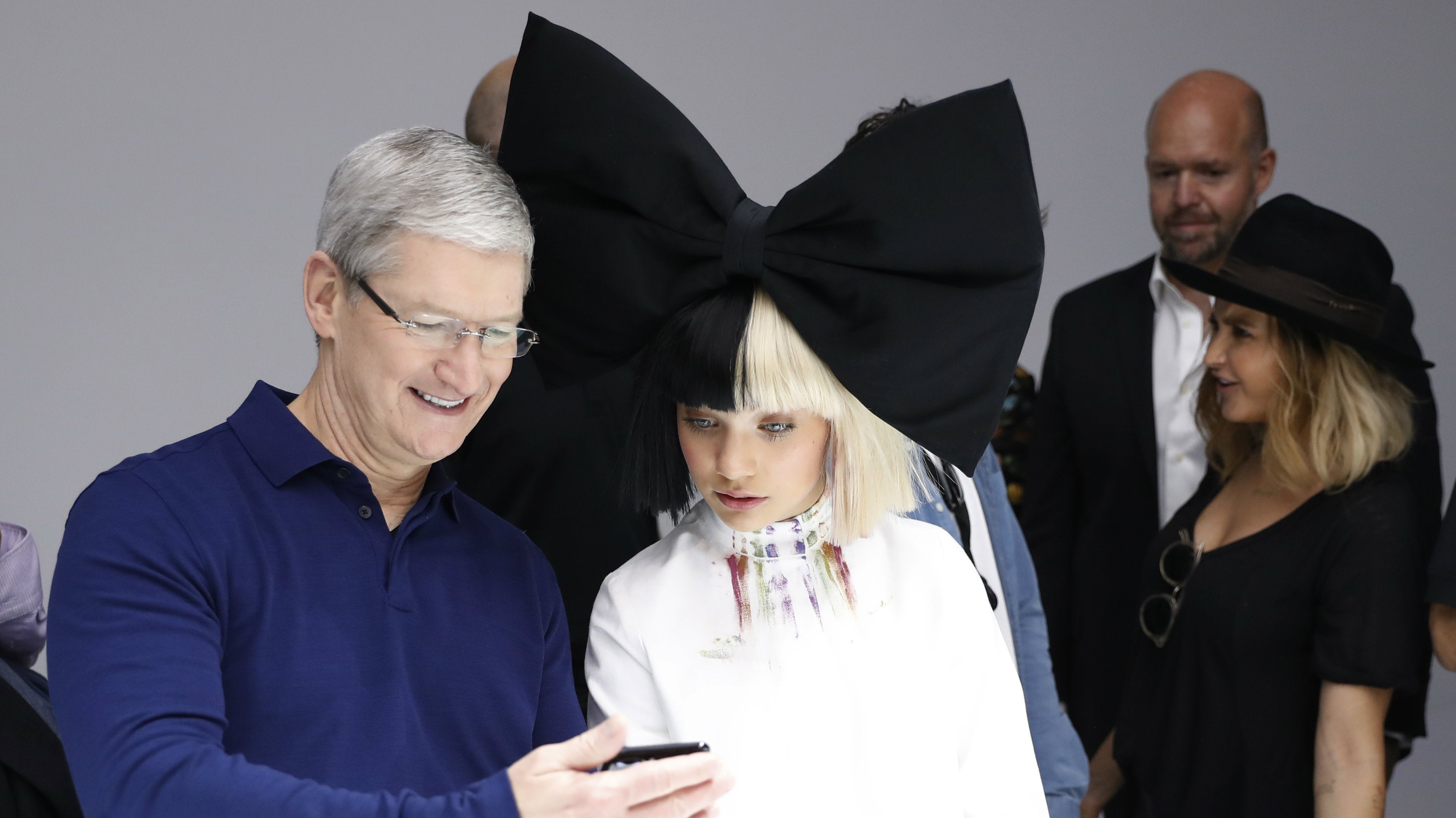 An email stolen from Hillary Clinton campaign chair John Podesta, and released by Wikileaks reveals that Microsoft founder Bill Gates, Starbucks CEO Howard Schultz, and Apple CEO Tim Cook were on a list of potential vice-presidential candidates Podesta sent to Clinton.
Image: Getty
In an email sent on March 17th 2016, Podesta sent over a "first cut of people to consider for VP." Podesta says the list is organised "in rough food groups." The list was sent to [email protected], which appears to be her latest email address.
Javier Becerra Julian Castro Eric Garcetti Tom Perez Ken Salazar  Tammy Baldwin Kirsten Gillibrand Amy Klobuchar Claire McKaskill Jeanne Shaheen Debbie Stabenow Elizabeth Warren  Michael Bennet Sherrod Brown Martin Heinreich Tim Kaine Terry McAuliffe Chris Murphy Tom Vilsack  Steve Benjamin Corey Booker Andrew Gillum Eric Holder Deval Patrick Kasim Reed Anthony Foxx  John Allen Bill McCraven Mike Mullen  Mary Barra Michael Bloomberg Ursula Burns Tim Cook Bill Gates Melinda Gates Muhtar Kent Judith Rodin Howard Schultz  Bernie Sanders
Here's the rest of the email: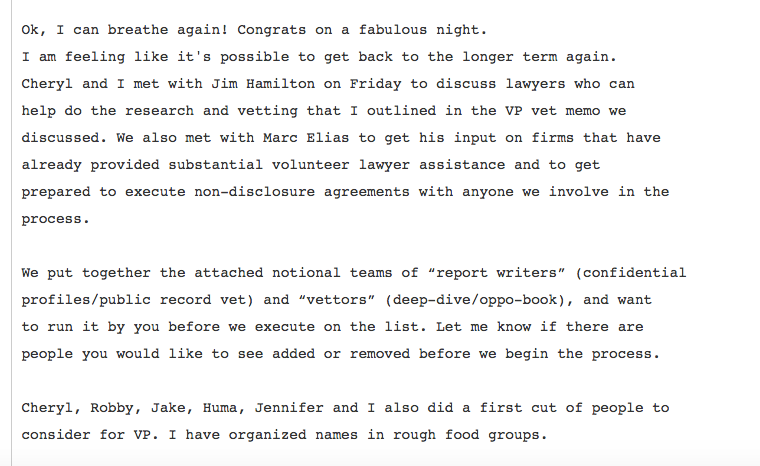 I'm sure Tim Cook would be honored, but I don't think Apple shareholders would be too happy if he left Apple to join the campaign trail. Cook obviously jives with Hillary's politics, and as an out gay man, it would have been a historic vice-presidential nomination.
via Alex Griswold [Wikileaks]