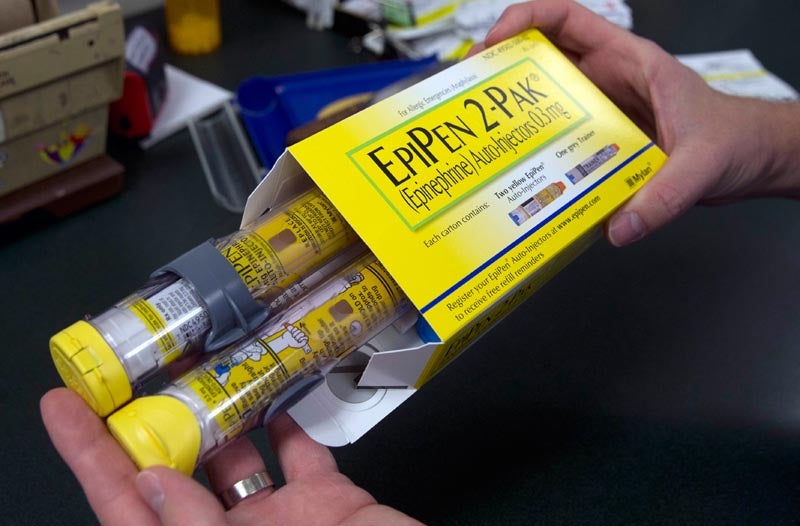 On Wednesday, the Senate's permanent subcommittee on investigations announced it was launching a probe into the pricing of Mylan's EpiPen, the life-saving allergy treatment device which cost about $US57 ($74) in 2007 and is priced at around $US600 ($782) today.
Lead Image: AP
AU Editor's Note: In Australia the EpiPen is subsidised and usually under $100 even at full price. While the situation is not relevant to Australian EpiPen users, we're continuing to cover this story as it unfolds.
"Our review of this matter will be robust, thorough, and bipartisan," said the panel in a statement. "Republican and Democrat Parents and school districts in Ohio, Missouri and across the country need affordable access to this life-saving drug, and we share their concern over Mylan's sustained price increases."
The committee described the probe as a "preliminary inquiry" and said it would focus on "Mylan Pharmaceuticals' pricing and competition practices with respect to the EpiPen."
Wednesday's announcement is just the latest headache for the pharmaceutical company since the price changes began receiving mainstream press coverage last month. In August, the Congressional House Oversight Committee sent Mylan a letter requesting a wide range of financial information and internal documents relating to their "virtual monopoly" on the product. And just yesterday, New York's Attorney General promised to hold the company accountable if they "engaged in anti-competitive business practices or violated antitrust laws."
[Reuters]