No one batted an eye when Apple announced the AirPods, its horse in the wireless earbuds race, and the little phallic-looking things were completely white. It's that familiar Apple white that's been the company's trademark since the iPod.

All images: Martin Hajek
But after looking at Martin Hajek's 3D rendering of a black pair of AirPods one fact is undeniable: Black would have been fantastic. Particularly with the launch of the shiny Jet Black iPhone later this week. As Hajek himself said, "A black gloss iPhone but no black Airpods? Why?"
Hajeck's gorgeous renderings aren't entirely in line with Apple's aesthetic. The shiny black look might be Jet Black inspired, but the metal elements are all gold, and Apple wouldn't be caught dead with that kind of luxurious-looking contrast these days.
Yet Hajeck also has a decent track record with his forward looking Apple-centric renders. Back in March he did a render of the possible iPhone 7 Plus (then labelled the iPhone Pro) and nailed the new dual camera bump pretty accurately.
He's also done a gorgeous render of the rumoured Macbook Pro with OLED function keys that will give even the most stalwart Apple hater a little MBP-envy.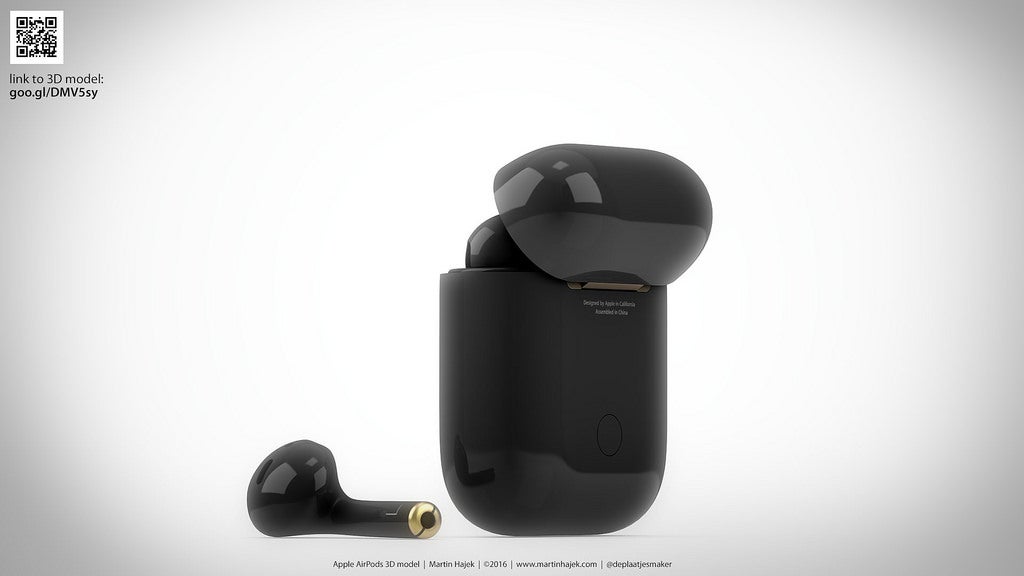 [Martin Hajeck via Mashable]