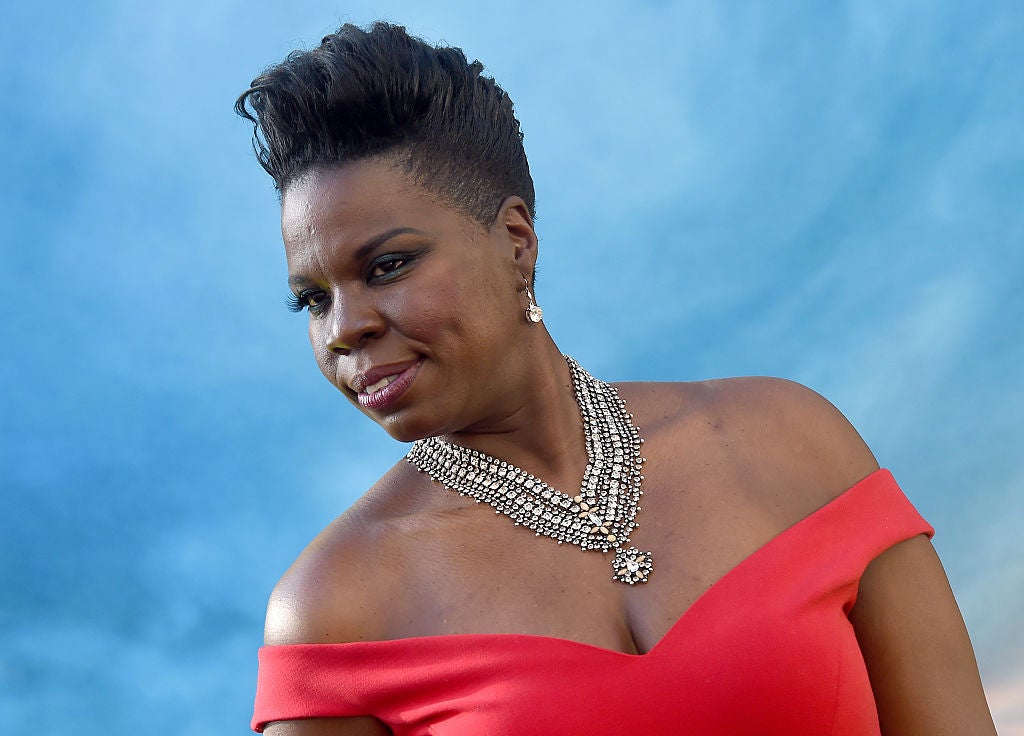 In a perfect world, Leslie Jones would have spent her day celebrating the release of her new childhood-ruining movie, Ghostbusters: Attack of the Feminmiminismsists, but instead she's putting up with some bullshit on Twitter. Tuesday morning, Jones exposed and called out the insanely racist abuse she's been receiving. Image: Getty
Exposing pic.twitter.com/jfSbGj3yCP

— Leslie Jones (@Lesdoggg) July 18, 2016
@Nero you have been reported I hope the lock your Acct

— Leslie Jones (@Lesdoggg) July 18, 2016
(God, I hope so too.)
I just don't understand pic.twitter.com/N9xWoXPttu

— Leslie Jones (@Lesdoggg) July 18, 2016
@JBomb11 @Lesdoggg #DicksOutForHarambe pic.twitter.com/bpAkJuzQ1v

— #MAGA Man (@MAGAMan_X) July 19, 2016
These alt-right troll arses are even co-opting the formerly good "Dicks Out For Harambe" meme as a way to harass her.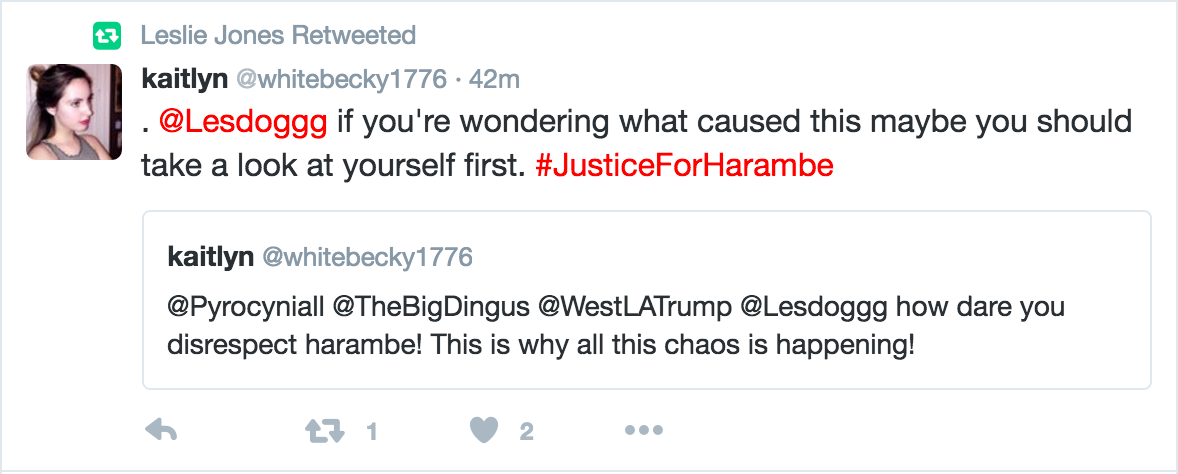 Image: Twitter
To the people who would say something as myopic as "don't read the comments", Jones has a response for that too:
Stop saying ignore them or that's just the way it is. Cause that's bullshit. Everybody knows an asshole check them for their hate.

— Leslie Jones (@Lesdoggg) July 19, 2016
Twitter is notoriously bad at dealing with abuse; it is, however, diligently removing the racist tweets that Jones is calling out, probably because she's a celebrity. Jones rightly points out that it still isn't enough, calling attention to the larger culture of permissible abuse on Twitter.
Twitter I understand you got free speech I get it. But there has to be some guidelines when you let spread like that. You can see on the

— Leslie Jones (@Lesdoggg) July 19, 2016
Twitter allowing so much racist — and while we're at it, sexist — crap to remain on their site makes it a breeding ground for abusive content. If the landscape of Twitter continues to be this unbearably shitty for women of colour, the site will alienate (and ultimately lose) users like Jones.
As much as I love live-tweeting posting the pics of awesome things that happen in this life I've been blessed with. I don't know anymore.

— Leslie Jones (@Lesdoggg) July 19, 2016
We reached out to Twitter for comment but had not heard back at time of writing.
Update July 20, 7:33AM: Twitter responded to the AP:
"This type of abusive behavior is not permitted on Twitter, and we've taken action on many of the accounts reported to us by both Leslie and others," said a spokesperson for Twitter.
"We rely on people to report this type of behavior to us but we are continuing to invest heavily in improving our tools and enforcement systems to prevent this kind of abuse. We realize we still have a lot of work in front of us before Twitter is where it should be on how we handle these issues."