Regular readers of Gizmodo know I'm constantly on the hunt for interesting time capsules. But I draw the line at putting your life on the line for a good time capsule story. Especially if it involves something called a "survival biscuit".

A "survival biscuit" found in food rations from a 1962 time capsule at the University of Montana (screenshot from KPAX)
Librarians at the University of Montana recently discovered a hidden closet at the school, filled with hundreds of Cold War-era boxes. The boxes all had food rations — everything from cans of blackberries and peaches to graham crackers. And for some reason they decided to give some of the foods a taste test.
The lollies they found were a relatively safe bet for their stomachs, given that they were made of little more than sugar. But the other items underwent a "sniff test" as librarian Susanne Caro told local TV news station KPAX.
"I took a taste of one [of the survival biscuits]; It's like a stale graham cracker with a hint of vanilla in it. It could be far worse," Caro told KPAX.
I'll take your word for it. I guess survival biscuits are better than time capsule cake, which some folks found a couple of years ago on the Canadian side of Niagara Falls. They, of course, had the common sense not to taste the cake as far as we can tell.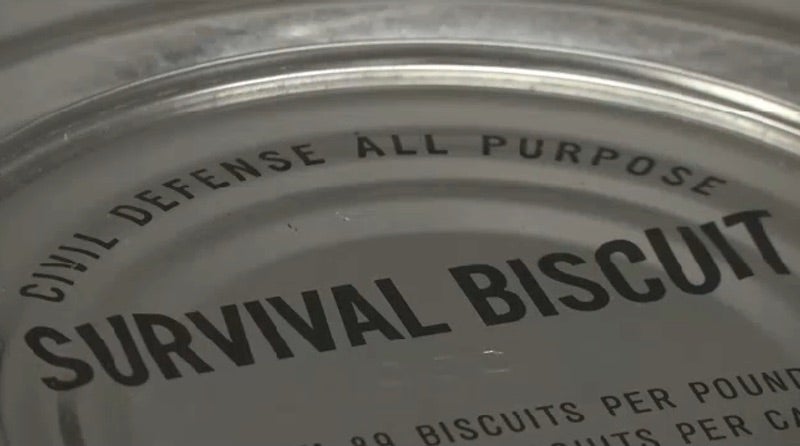 [KPAX]