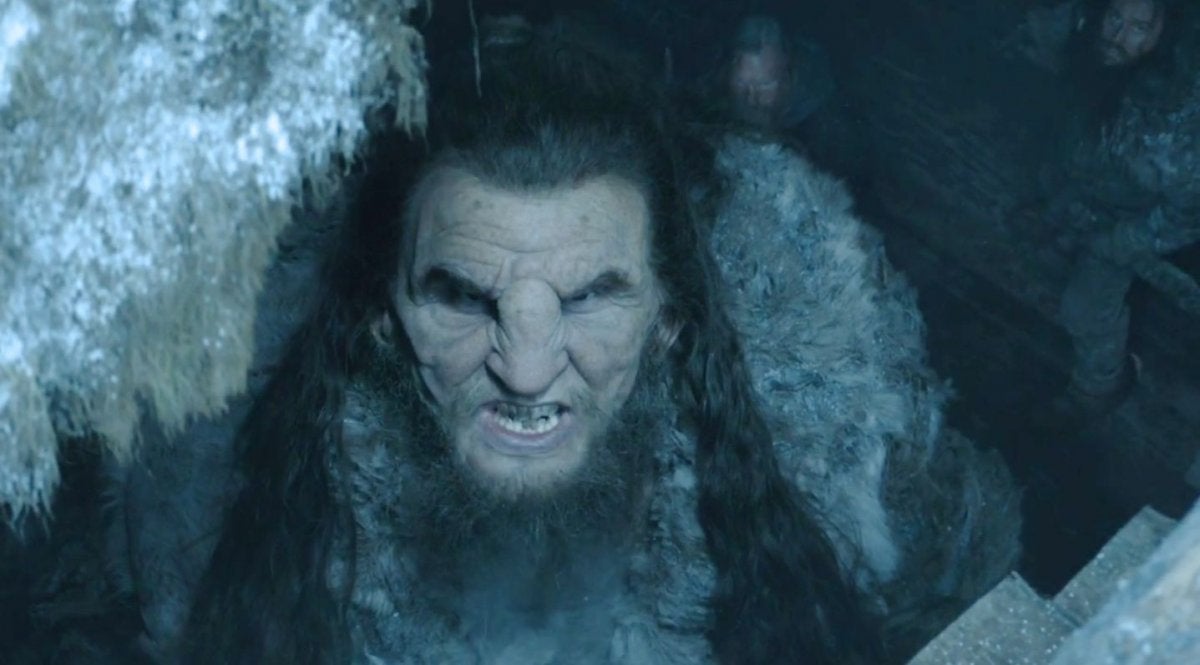 Wun Wun-sized? Because Wun Wun is a giant? Oh, you get it. Entertainment Weekly says that the 10th episode of this generally excellent season of Game of Thrones will be a rather massive 69 minutes long. It's by no means the only time a GoT episode has cracked the hour mark — the finales of season two, three and four all ranged from 63-65 minutes — but this will be the show's longest episode by a weighty 240 or so seconds.
Perhaps most intriguing, though, are the two episode titles. Episode Nine is "The Battle of the Bastards", which seems like a pretty safe guess to assume the long-awaited fight between Jon Snow and Ramsay Bolton (né Snow) for Winterfell. Episode 10 is "The Winds of Winter", which should be recognisable to pretty much everyone reading this as the title of George R.R. Martin's long-awaited sixth volume in the A Song of Fire and Ice book series.
No synopses were released with the episode titles; they usually come a bit later, and are always maddeningly, sometimes hilariously vague. If you see one floating around that seems to be hinting that it features any specific event or character, chances are it's fake. Just so you know.