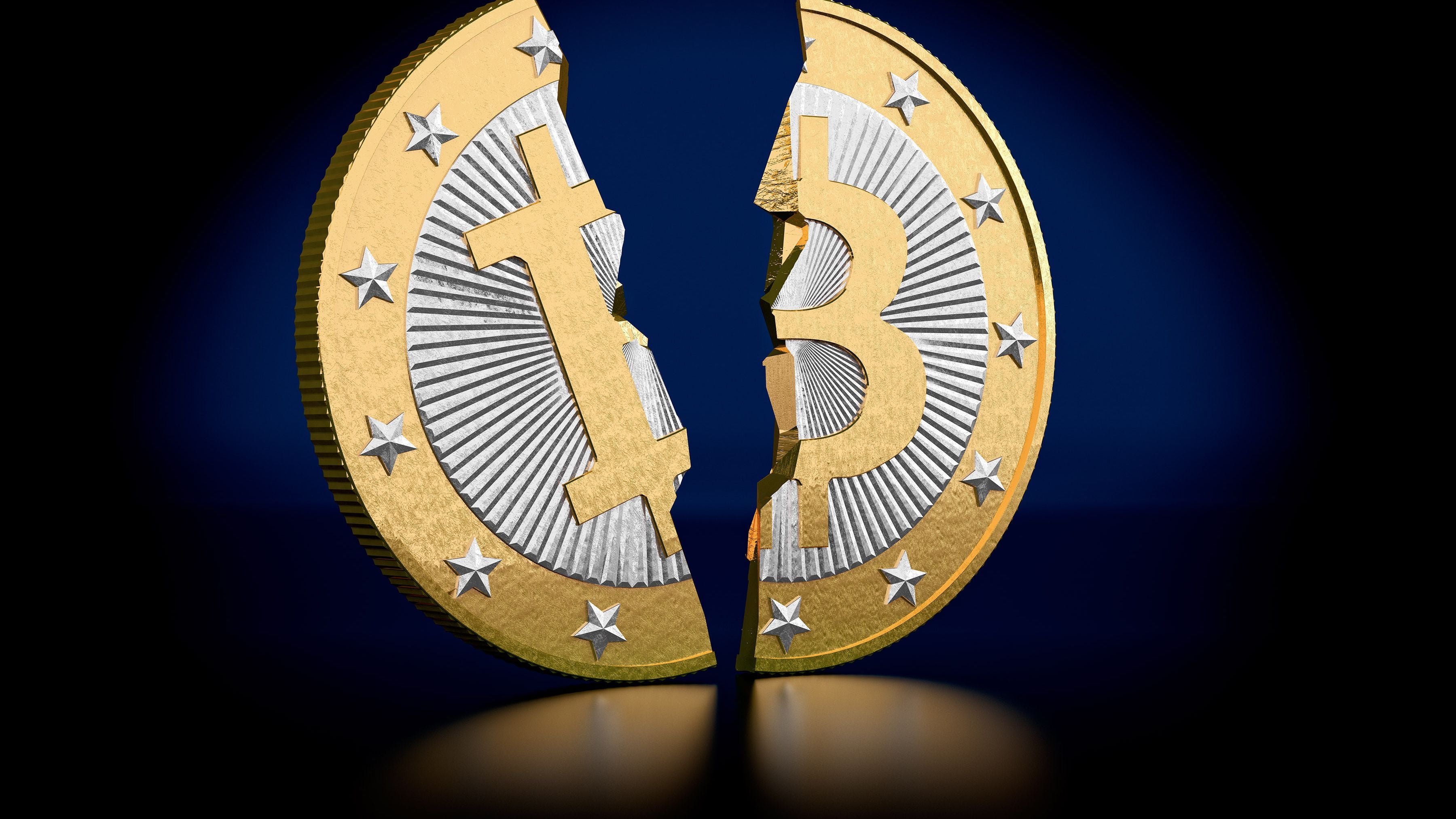 New details have emerged in the saga of Bitcoin's mysterious creator Satoshi Nakamoto. Last night, the London Review of Books published an incredibly detailed, 35,000-word story about the recent turmoil of Craig Wright, an Australian businessman who claims to have invented Bitcoin. The story offers plenty of fascinating tidbits about the entire Wright saga, but fails to answer a question that's fundamental to the story: How did a man so obsessed with security get hacked so damn badly? Image: Shutterstock
Wright's claims to Bitcoin fame aren't new. Gizmodo and Wired last year published simultaneous investigations into a trove of apparently hacked documents that appeared to link Wright to the cryptocurrency's creation. Wright disappeared for months following the ensuing circus, only to reappear and embark on a bizarre media tour wherein he offered up supposed cryptographic proof of his identity as Satoshi that was quickly debunked by experts.
Andrew O'Hagan, who wrote the LRB story, appears to have had unfettered access to Wright, his wife Ramona and Wright's business associates. The author says he was contacted by an entertainment lawyer representing Wright — weeks before the Gizmodo and Wired stories were published — who wanted him to tell the story of Wright as Bitcoin's creator. According to O'Hagan, Wright was always quick to credit others who were involved in Bitcoin's creation."One of the things I noticed was that Wright hated claiming outright to be Satoshi," O'Hagan wrote. "And would spend hours giving credit to everyone who had ever contributed." From the story:
I got an email from a Los Angeles lawyer called Jimmy Nguyen, from the firm Davis Wright Tremaine (self-described as 'a one-stop shop for companies in entertainment, technology, advertising, sports and other industries'). Nguyen told me that they were looking to contract me to write the life of Satoshi Nakamoto. 'My client has acquired life story rights … from the true person behind the pseudonym Satoshi Nakamoto — the creator of the bitcoin protocol,' the lawyer wrote. 'The story will be [of] great interest to the public and we expect the book project will generate significant publicity and media coverage once Satoshi's true identity is revealed.'
O'Hagan agreed, and had multiple meetings where he says he discussed being paid for the story. "We talked about money, and negotiated a little, but after several meetings I decided I wouldn't accept any," O'Hagan wrote. "I would write the story as I had every other story under my name, by observing and interviewing, taking notes and making recordings, and sifting the evidence."
When it comes to the supposed hack of Wright's personal emails that link him to Bitcoin's creation, Wright says they were leaked from a hard drive stolen by a disgruntled employee. That seems dubious, considering Wright's noted obsession with encryption and security (the story details Wright's multiple encrypted computers and his history as a security specialist). It's hard to imagine that someone who walked away with a hard drive belonging to Wright would be able to access the contents.
The story doesn't delve much further than Wright's claim into how his personal emails and documents were stolen. In fact, it seems that O'Hagan took Wright at his word that the hack occurred as it did. This was the only mention of how Wright's emails and documents were supposedly stolen and leaked in the entire story, despite the fact that this was major point of contention in the Craig Wright saga — and especially because the allegedly hacked documents themselves kicked off the Gizmodo and Wired investigations in the first place.
Beyond that dubious hack, the story also details Wright's plan to file patents on Bitcoin technology, and his claims that he was in talks with Google and Uber to sell the technology. An "IT expert", Stefan Matthews, and a businessman, Robert MacGregor, had teamed up with Wright to execute this plan under a company they called nCrypt:
The plan was always clear to the men behind nCrypt. They would bring Wright to London and set up a research and development centre for him, with around thirty staff working under him. They would complete the work on his inventions and patent applications — he appeared to have hundreds of them — and the whole lot would be sold as the work of Satoshi Nakamoto, who would be unmasked as part of the project. Once packaged, Matthews and MacGregor planned to sell the intellectual property for upwards of a billion dollars. MacGregor later told me he was speaking to Google and Uber, as well as to a number of Swiss banks. 'The plan was to package it all up and sell it,' Matthews told me. 'The plan was never to operate it.'
The story is full of interesting details about Wright, but in the end, the author who spent six months with Wright still isn't convinced that he's the guy. "Either he's one of the greatest computer scientists of his generation," Andrew O'Hagan wrote. "Or he's a reckless opportunist, or he's both. We can't be sure."