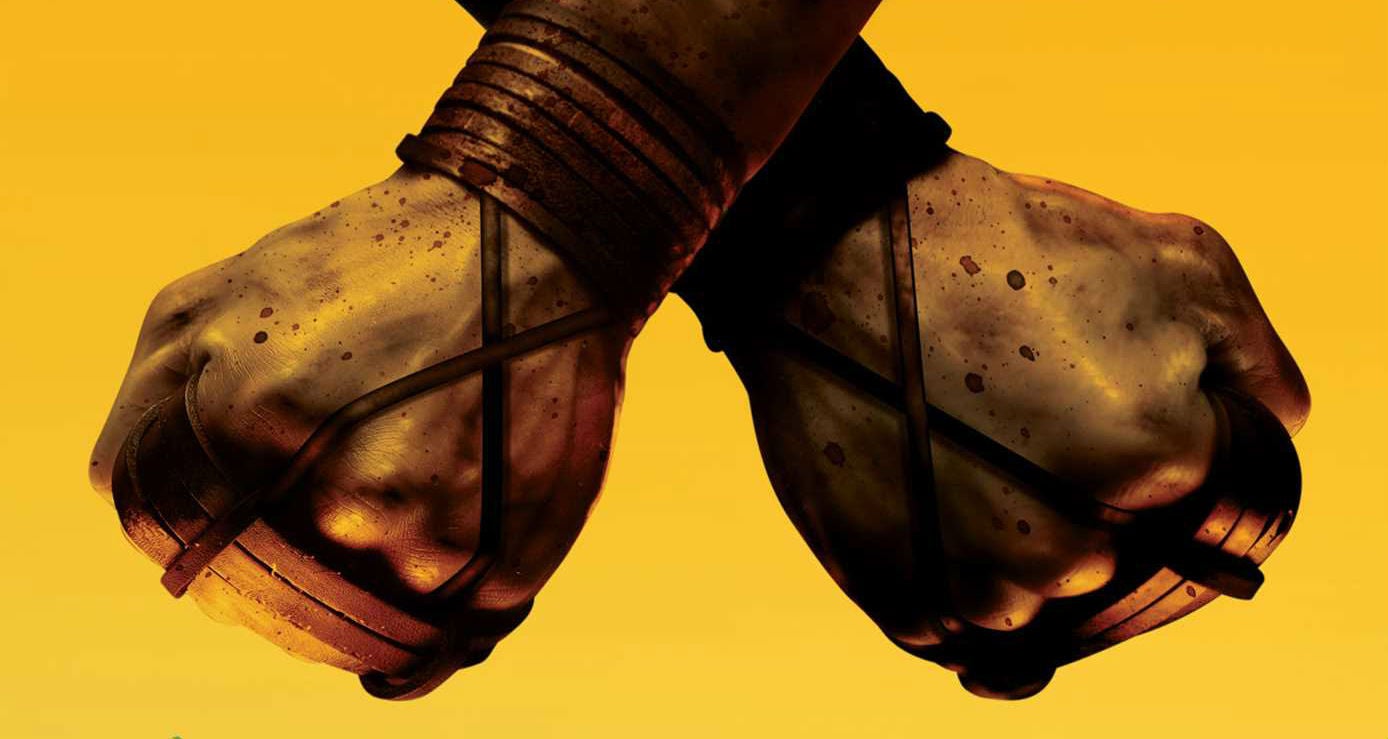 The Nebulas weren't the only major awards handed out last night. In Las Vegas, the Horror Writer's Association awarded their own major award, The Stoker, to the best horror stories published in 2015.
Here's the recipients:
(Winners are in bold)
Superior Achievement in a Novel
Paul Tremblay — A Head Full of Ghosts (William Morrow)
Clive Barker — The Scarlet Gospels (St. Martin's Press)
Michaelbrent Collings — The Deep (self-published)
JG Faherty — The Cure (Samhain Publishing)
Patrick Freivald — Black Tide (JournalStone Publishing)
http://io9.gizmodo.com/paul-tremblays...
Superior Achievement in a First Novel
Nicole Cushing — Mr. Suicide (Word Horde)
Courtney Alameda — Shutter (Feiwel & Friends)
Brian Kirk — We Are Monsters (Samhain Publishing)
John McIlveen — Hannahwhere (Crossroad Press)
John Claude Smith — Riding the Centipede (Omnium Gatherum)
Superior Achievement in a Young Adult Novel
John Dixon — Devil's Pocket (Simon & Schuster)
Jennifer Brozek — Never Let Me Sleep (Permuted Press)
Michaelbrent Collings — The Ridealong (self-published)
Tonya Hurley — Hallowed (Simon & Schuster)
Maureen Johnson — The Shadow Cabinet (Penguin)
Ian Welke — End Times at Ridgemont High (Omnium Gatherum)
Superior Achievement in a Graphic Novel
Sam Weller, Mort Castle, Chris Ryall, & Carlos Guzman (editors) — Shadow Show: Stories in Celebration of Ray Bradbury (IDW Publishing)
Cullen Bunn — Harrow County, Vol. 1: Countless Haints (Dark Horse Comics)
Victor Gischler — Hellbound (Dark Horse Books)
Robert Kirkman — Outcast, Vol. 1: A Darkness Surrounds Him (Image Comics)
Scott Snyder — Wytches, Vol. 1 (Image Comics)
Superior Achievement in Long Fiction
Mercedes M. Yardley — Little Dead Red (Grimm Mistresses) (Ragnarok Publications)
Gary A. Braunbeck — Paper Cuts (Seize the Night) (Gallery Books)
Lisa Mannetti — The Box Jumper (Smart Rhino Publications)
Norman Partridge — Special Collections (The Library of the Dead) (Written Backwards)
Scott Edelman — Becoming Invisible, Becoming Seen (Dark Discoveries #30)
Superior Achievement in Short Fiction
John Palisano — Happy Joe's Rest Stop (18 Wheels of Horror) (Big Time Books)
Kate Jonez — All the Day You'll Have Good Luck (Black Static #47)
Gene O'Neill — The Algernon Effect (White Noise Press)
Damien Angelica Walters — Sing Me Your Scars (Sing Me Your Scars) (Apex Publications)
Alyssa Wong — Hungry Daughters of Starving Mothers (Nightmare Magazine #37)
Superior Achievement in a Screenplay
David Robert Mitchell — It Follows (Northern Lights Films)
Guillermo del Toro & Matthew Robbins — Crimson Peak (Legendary Pictures)
John Logan — Penny Dreadful: And Hell Itself My Only Foe (Showtime)
John Logan — Penny Dreadful: Nightcomers (Showtime)
Taika Waititi & Jemaine Clement — What We Do in the Shadows (Unison Films)
Superior Achievement in an Anthology
Michael Bailey — The Library of the Dead (Written Backwards)
Ellen Datlow — The Doll Collection: Seventeen Brand-New Tales of Dolls (Tor Books)
Christopher Golden — Seize the Night (Gallery Books)
Nancy Kilpatrick and Caro Soles — nEvermore! (Edge Science Fiction and Fantasy Publishing)
Jonathan Maberry — The X-Files: Trust No One (IDW Publishing)
Joseph Nassise and Del Howison — Midian Unmade (Tor Books)
Superior Achievement in a Fiction Collection
Lucy A. Snyder — While the Black Stars Burn (Raw Dog Screaming Press)
Gary A. Braunbeck — Halfway Down the Stairs (JournalStone Publishing)
Nicole Cushing — The Mirrors (Cycatrix Press)
Taylor Grant — The Dark at the End of the Tunnel (Cemetery Dance Publications)
Gene O'Neill — The Hitchhiking Effect (Dark Renaissance Books)
Superior Achievement in Non-Fiction
Stephen Jones — The Art of Horror (Applause Theatre & Cinema Books)
Justin Everett and Jeffrey H. Shanks (ed.) — The Unique Legacy of Weird Tales: The Evolution of Modern Fantasy and Horror (Rowman & Littlefield Publishers)
Michael Knost — Author's Guide to Marketing with Teeth (Seventh Star Press)
Joe Mynhardt & Emma Audsley (editors) — Horror 201: The Silver Scream (Crystal Lake Publishing)
Danel Olson — Studies in the Horror Film: Stanley Kubrick's The Shining (Centipede Press)
Superior Achievement in a Poetry Collection
Alessandro Manzetti — Eden Underground (Crystal Lake Publishing)
Bruce Boston — Resonance Dark and Light (Eldritch Press)Ann Schwader — Dark Energies (P'rea Press)
Marge Simon — Naughty Ladies (Eldritch Press)
Stephanie M. Wytovich — An Exorcism of Angels (Raw Dog Screaming Press)