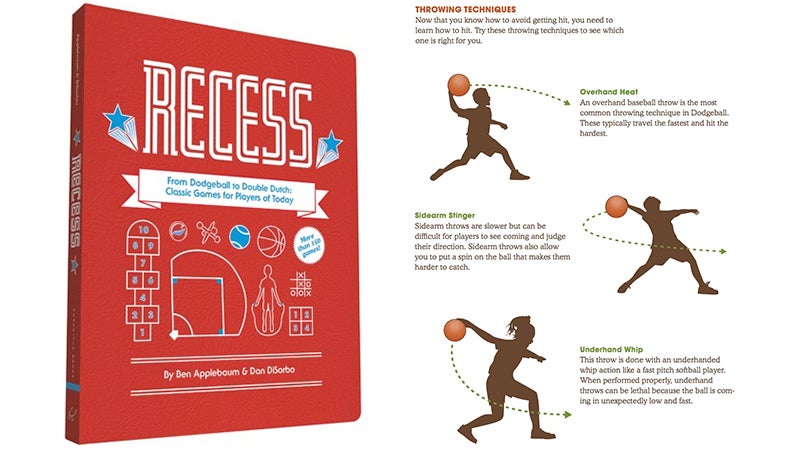 Sometime between grade school and high school the daily ritual of going outside for recess gets phased out. But why should it? It's not like our daily need for physical activity and sunshine disappears. Recess should carry on right until we retire, with this new book to remind us all how to have fun.
Written by Ben Applebaum and Dan DiSorbo, Recess: From Dodgeball to Double Dutch: The Games of Youth for the Players of Today is a crash course in how to play over 150 different schoolyard games that we either never learned as kids, or forgot once we graduated high school.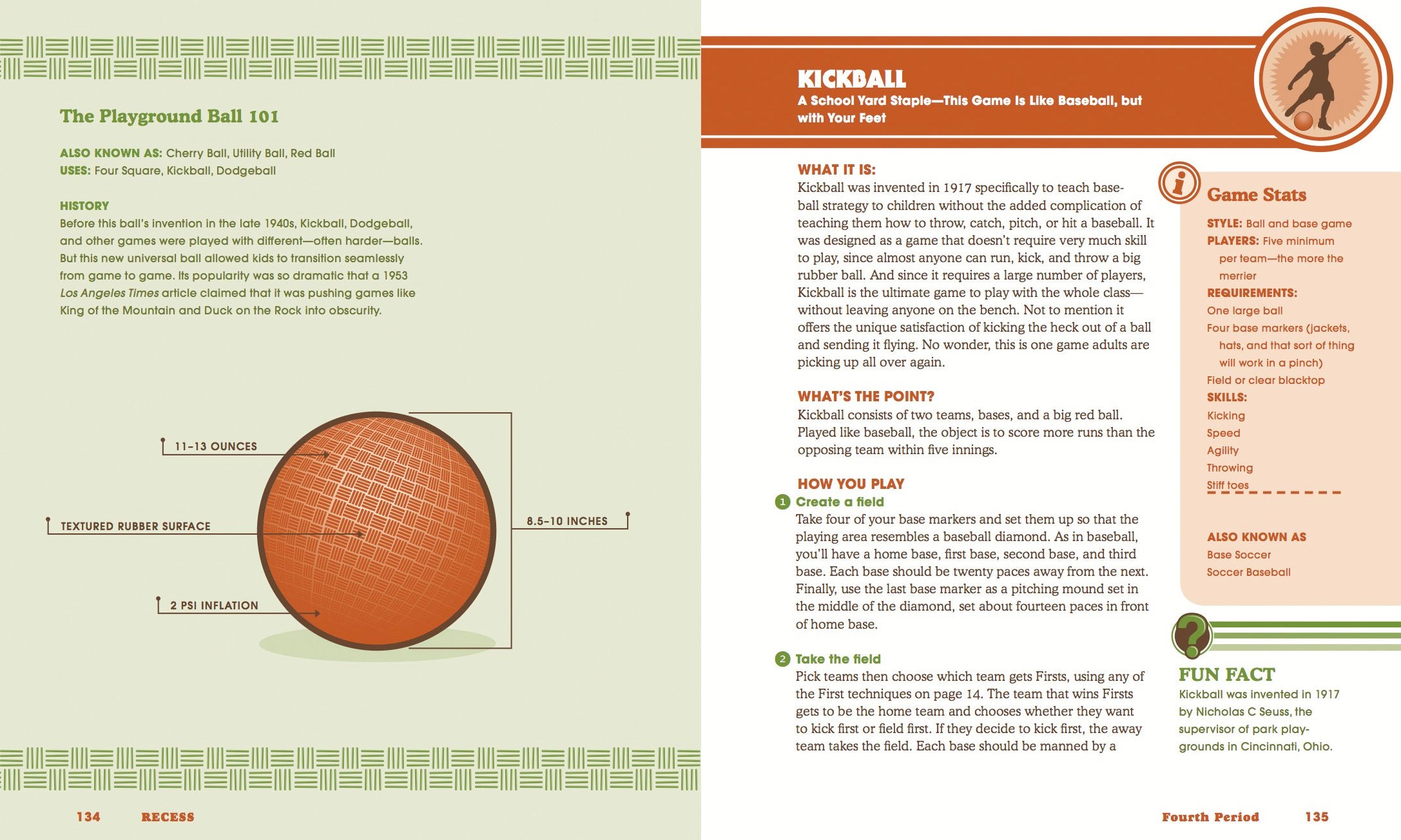 The $US20 ($26), 240-page book goes beyond just how to properly play games like kickball or dodgeball, it also delves into techniques at how to excel at them as adults. Remember, your 30-year-old self isn't quite as adept at dodging a ball as your 10-year-old self was, but spending your lunch hour at work playing in the parking lot is a lot better than catching up on your friends' boring Facebook updates.
[Chronicle Books via The Awesomer]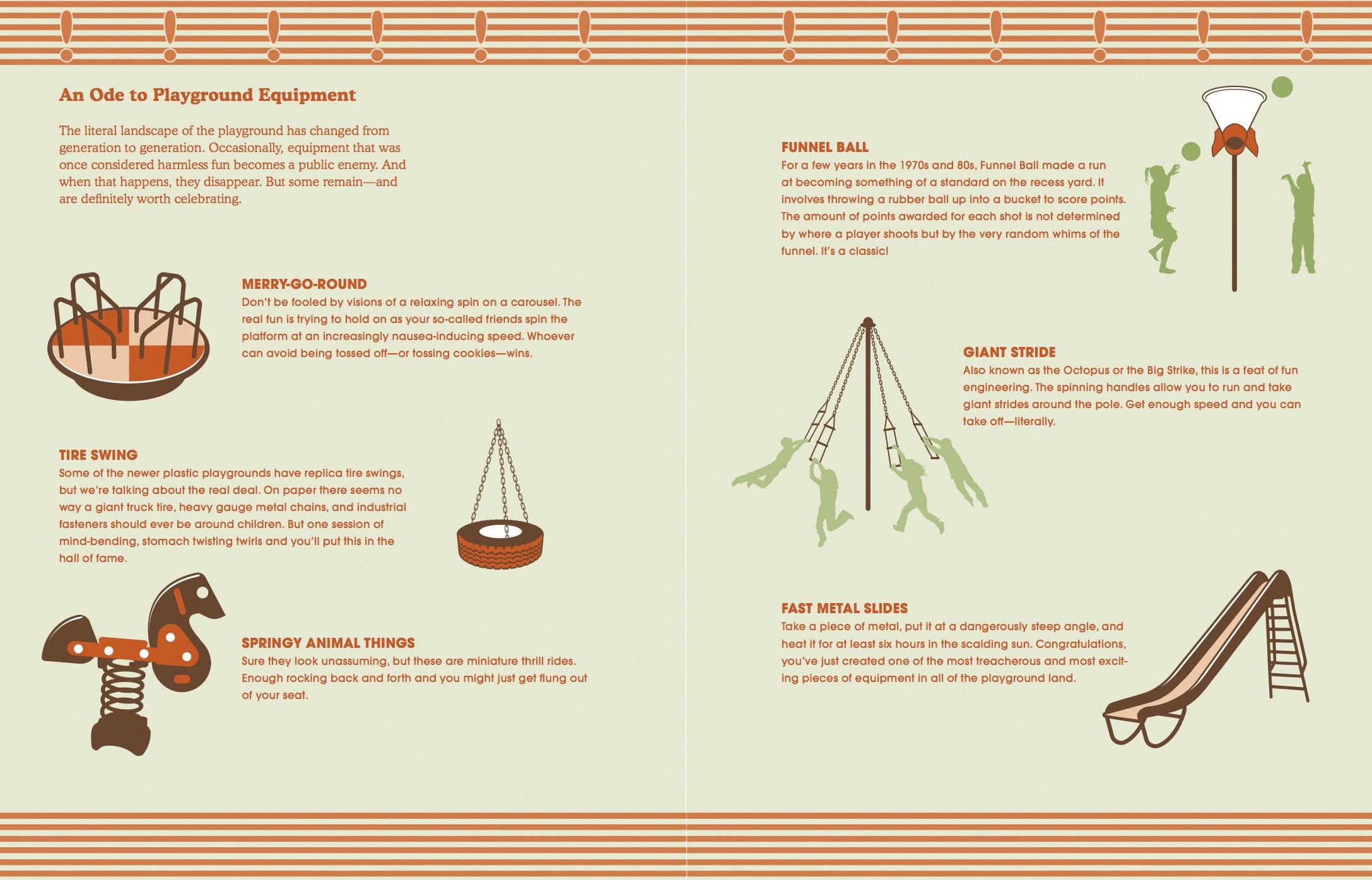 ---
Toyland
Facebook
Twitter
.