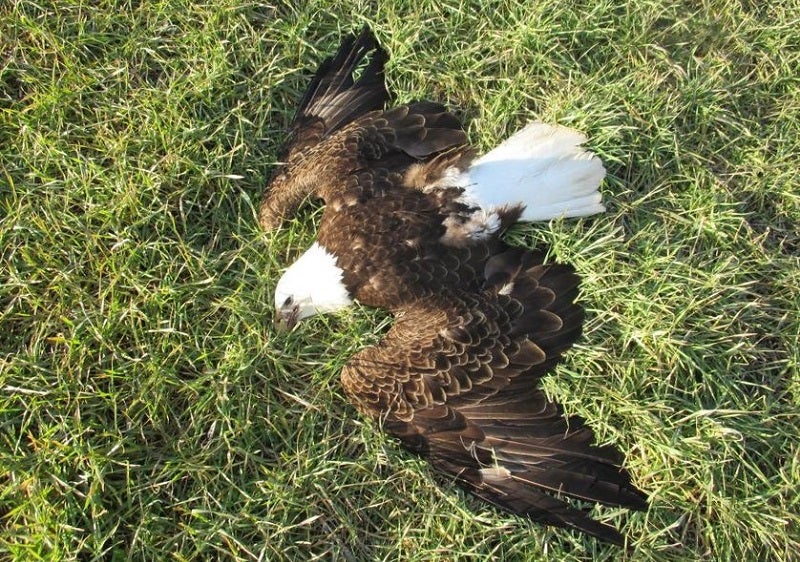 In February, the bodies of 13 bald eagles were found in a Maryland field. Now, US Fish & Wildlife Services have announced that the deaths were "human caused" and are issuing a $US25,000 ($33,610) reward for information that leads to the conviction of those responsible. Apparently the recent political debates aren't enough of a metaphorical strike at the very heart of America — someone has gone after their national bird as well. On February 20, a man walking in a field near the Maryland-Delaware border spotted the body of a dead bald eagle. He quickly found three more bodies. When the Maryland Natural Resources Police came to the site, they walked the field and found 13 dead bald eagles in total, but no bodies of any other animals.
Although bald eagles were taken off the endangered species list in 2007, bald eagles are protected under the Bald and Golden Eagle Protection Act, as well as the Migratory Bird Treaty Act. The cause of death could have been anything from pellet guns to poison to an avian disease, so the US Fish & Wildlife Service stepped in to investigate. The service also partnered with conservation organisations to offer a $US10,000 ($13,444) reward for any information about the 13 deaths.
Today officials confirmed that the deaths were due to "human causes", although they declined to say exactly what caused the death, fearing that information might get in the way of the investigation. The total reward for information leading to the arrest of the perpetrator or perpetrators has increased to $US25,000 ($33,610). If they are caught, the killers face fines of $US100,000 ($134,441) for violation of the Bald and Golden Eagle Protection Act, and $US15,000 ($20,166) for violation of the Migratory Bird Treaty Act, not to mention the scorn of the entire nation.
Photo of one of the killed eagles. Credit: Maryland Natural Resources Police