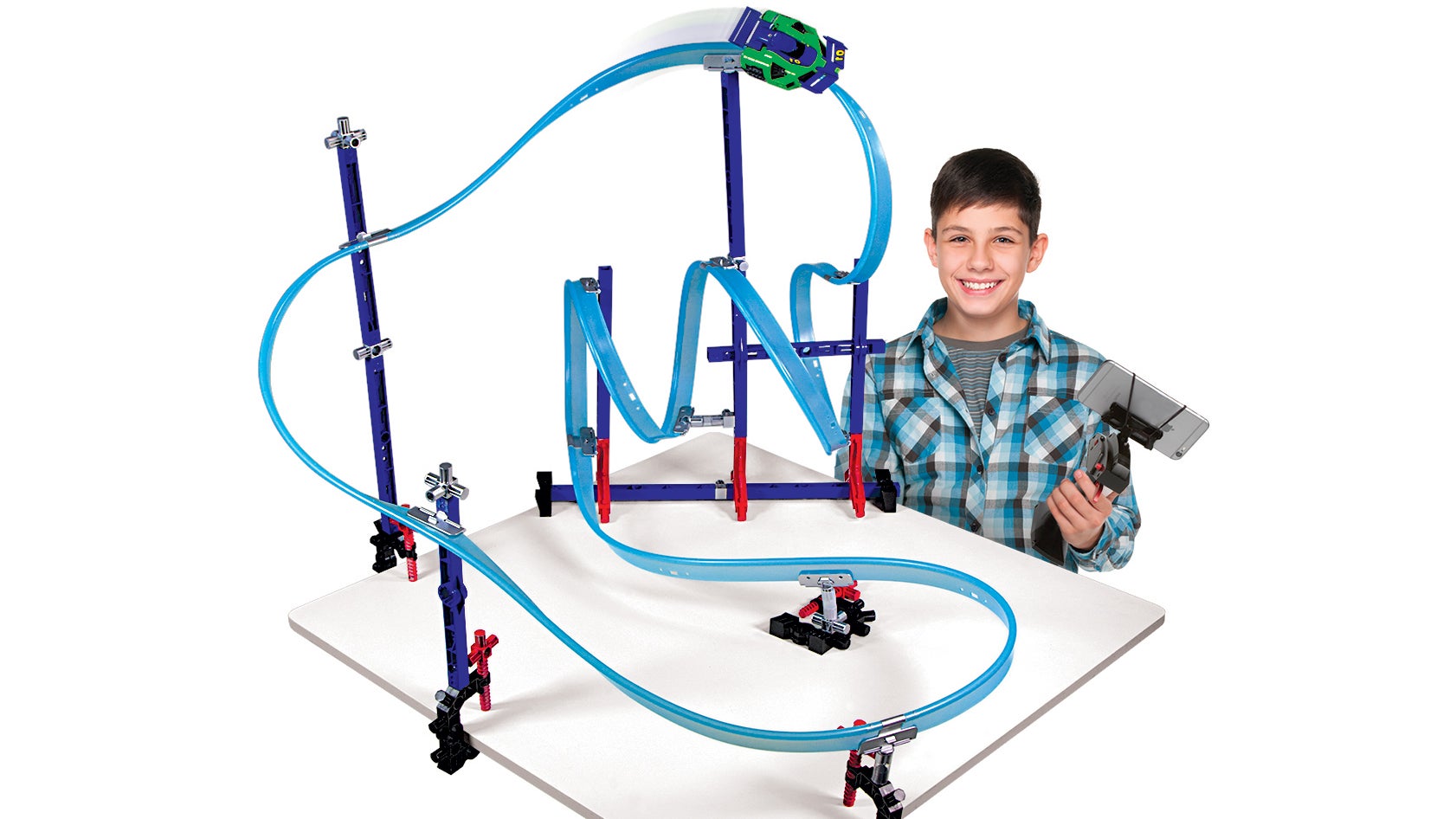 It's a testament to the devotion of train enthusiasts that model railroads have remained a popular hobby for over 100 years. And to keep another generation interested in the toys, Lionel has turned its classic trains into something that looks more like a slot car track.
But where as you usually need to clear a large area of floor space to accommodate the twists and turns of a sprawling slot car track, Lionel's new Mega Tracks courses can be assembled almost anywhere thanks to a clever track clamping system that can be mounted almost anywhere.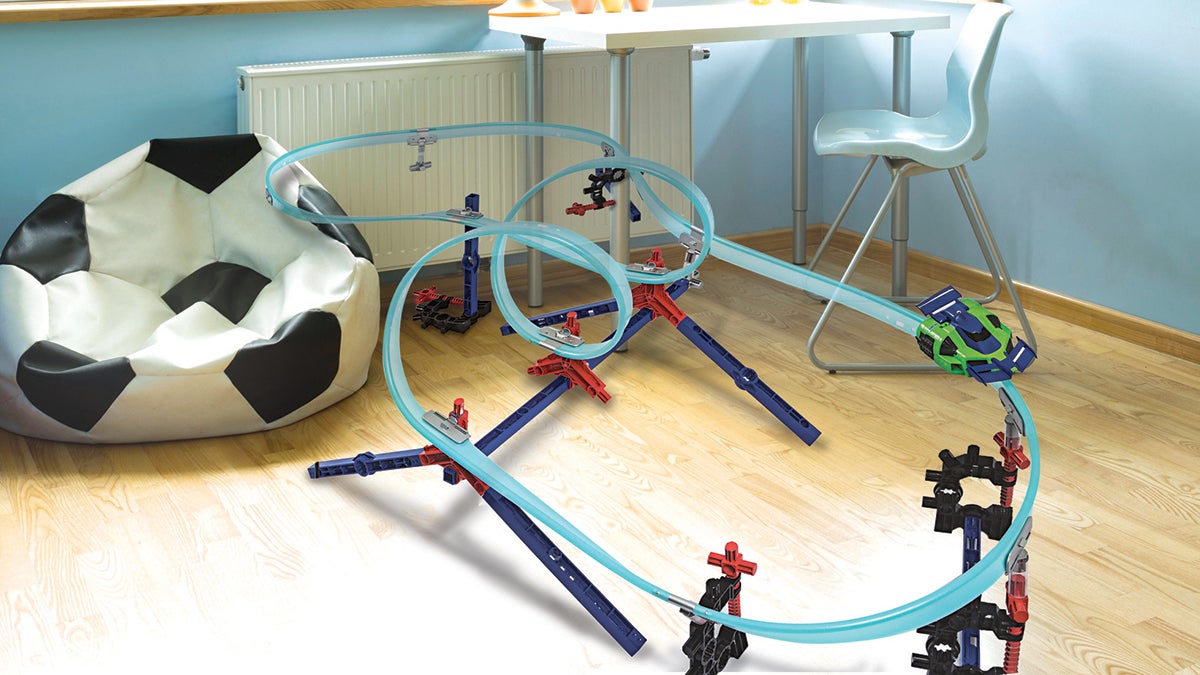 The Mega Tracks trains, which look more like spaceships than locomotives, ride along the set's single rail TwisTrack which is flexible enough to be looped around furniture and snaked through all the hazards in a messy bedroom. And unlike the rigid track sections for slot cars that offer a limited number of configurations, the Mega Tracks use reconfigurable supports so the flexible rail can be laid out into almost any 3D layout imaginable.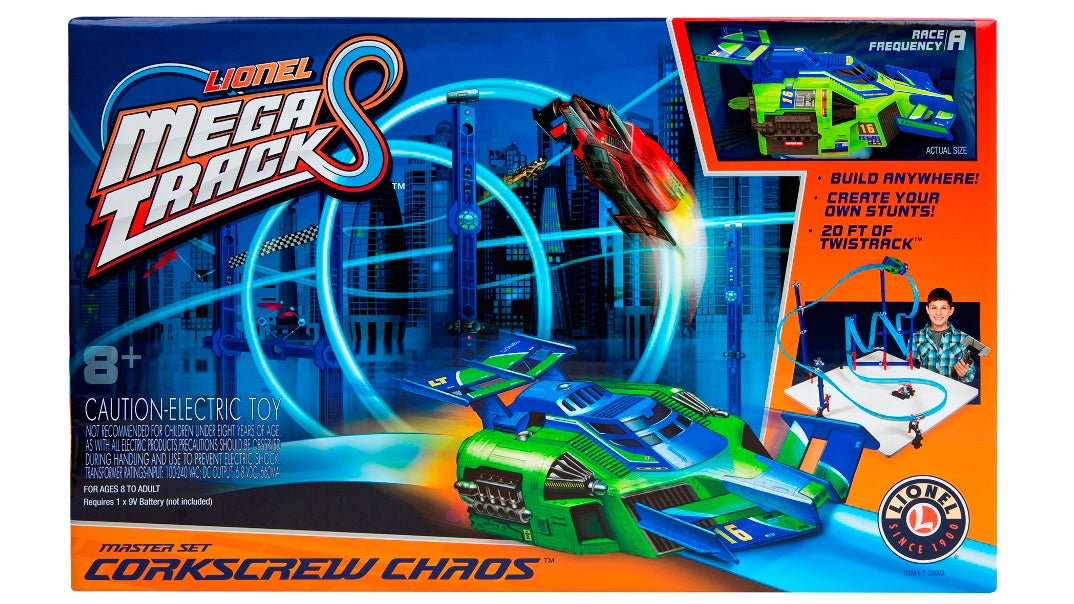 Lionel's first Mega Tracks kit, the $US100 ($141) Corkscrew Chaos Master Set, won't be available until sometime later this year. But it will include six metres of TwisTrack, 55 support pieces that can be assembled into customised layouts, a single rail racer, and a wireless controller that controls the speed of the vehicle.
Expansion packs for the Mega Tracks master set will also be available, including two $US20 ($28) versions that each include 12 extra feet of track, and 20 additional construction pieces for building larger layouts. And instead of offering additional Rail Riders, Lionel will let kids customise the one that comes with the main set using $US20 ($28) snap-on shells that change its appearance, but not its functionality.
[Lionel]