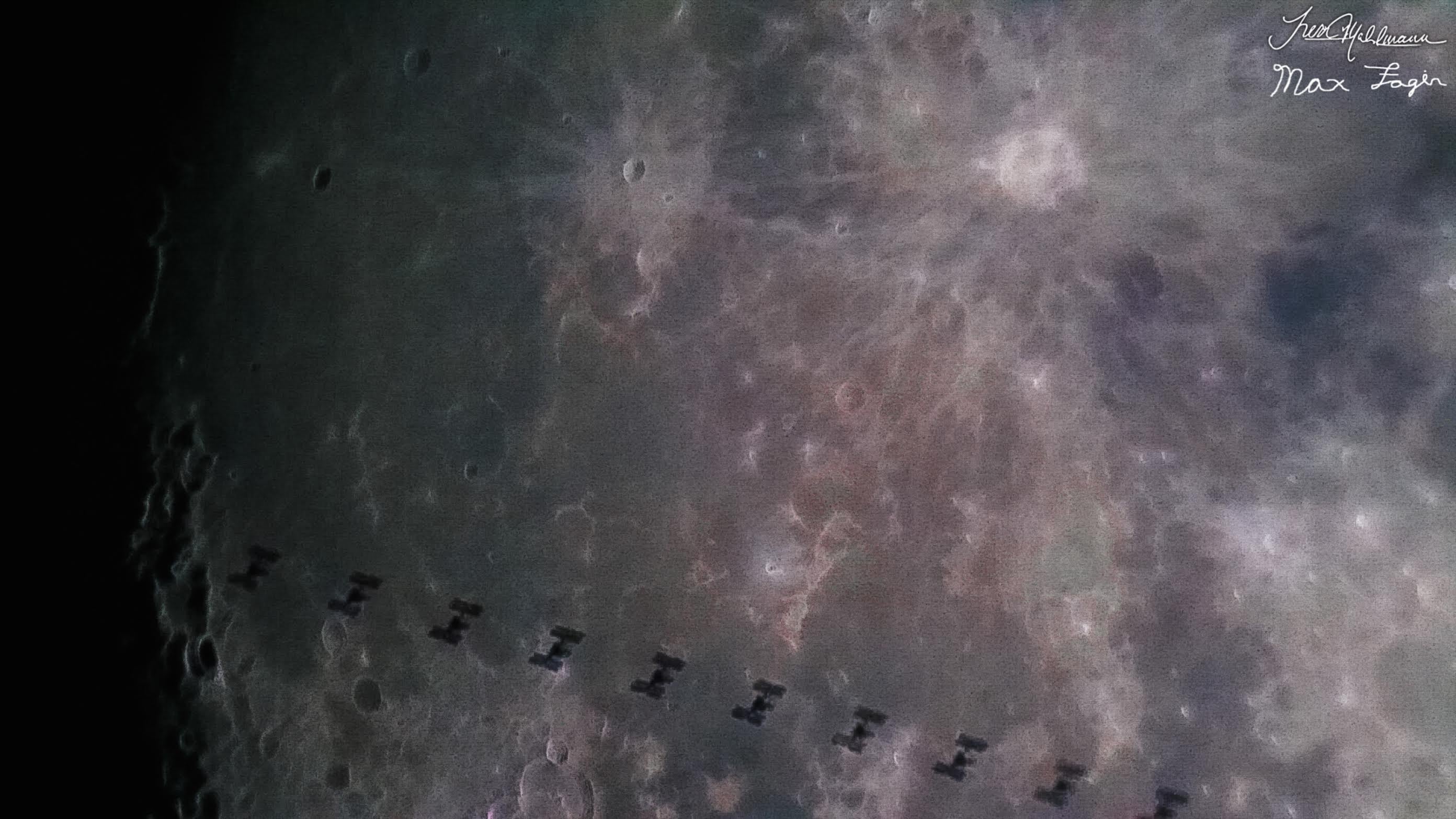 The International Space Station is the largest spacecraft humans have ever built. It's a technological marvel. And yet, it looks like little more than a housefly silhouetted against our Moon.
That was my first impression, at least, after checking out these incredible images of the ISS transiting a waxing gibbous moon on 25 September. The photos was captured Trevor Mahlmann and Max Fagin, both graduate students and self-identified aspiring astronauts at Purdue. If taking money shots of the ISS counts toward NASA's application process, I'd say they're both shoo-ins.
Everything about the shot was carefully planned. Mahlmann and Fagin figured out precisely when the ISS was set to cross in front of the Moon, and arrived at a previously scouted location (a cornfield in central Illinois) two hours early to get their telescopes set up and focused. A 36cm telescope was outfitted with a Canon Rebel Camera set to video mode, while a six-inch scope paired with a Canon 7D Mark II set at a 10 frames-per-second capture rate.
It was a lot of preparation, but the results were well worth it.
"I was [ecstatic]," Malhmann wrote in a blog post about the photo shoot. "Our calculations were perfect."
The image at the top is a still from the video, while the one below was taken with the Mk II: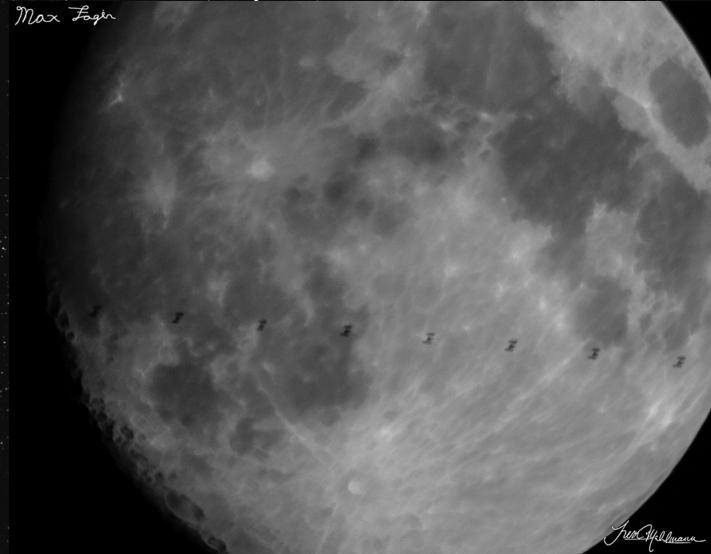 Malhmann is proving himself quite the pro when it comes spying the space station from Earth. Last summer, he wowed us with a shot of the ISS whizzing across the sky like a shooting star — a shot that he captured from the window of a Southwest flight. Naturally, we can't wait to see what he comes up with next.
Image courtesy of Trevor Malhmann and reproduced with permission. Learn more about these photos on Malhmann's website.