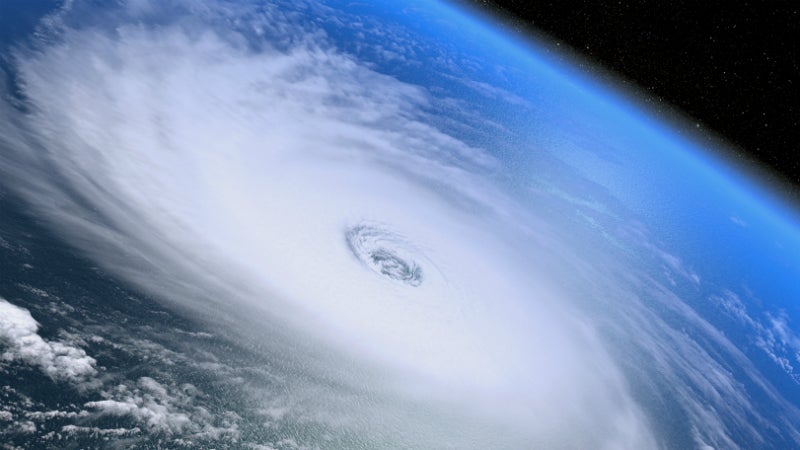 Natural disasters seem to be more plentiful and powerful than ever. But an alliance of Asian countries and universities is coming to the rescue. The plan is to launch a flock of small satellites to help monitor destruction as it unfolds on Earth, providing emergency responders with critical information faster than ever. Japan's Hokkaido and Tohoku Universities are teaming with a swath of Asian nations for the microsatellite project. Nikkei Asian Review reports that partners include Bangladesh, Indonesia, Malaysia, Mongolia, Myanmar, the Philippines, Thailand and Vietnam. Each nation will send a share of the microsatellites to the International Space Station, where they will be sent into orbit from Kibo, the Japanese module aboard the ISS.
The satellites are tiny: 50cm cubes that weigh about 50kg. That's 5 per cent the size of a typical satellite. These microsatellites will hang at about 500km above Earth, using cameras to photograph Earth's surface with a resolution of around 3 to 5m.
The researchers hope to have 50 of the satellites in orbit by 2020. It's no small feat, because they cost around $US2.54 million each. Apparently, it only takes 25 satellites to cover all of Asia, so if we can hit the full 50, this kind of microsatellite technology could be useful to a huge chunk of the world.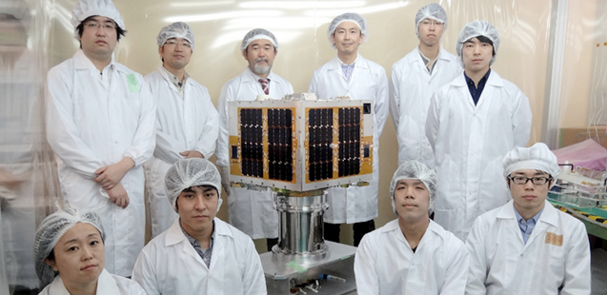 Tohoku University researchers with a microsatellite. Credit: Tohoku University
Top image: Shutterstock