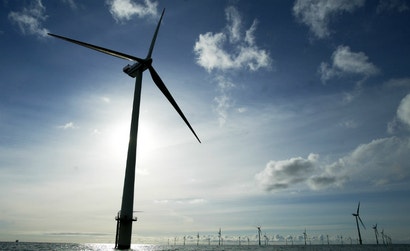 Good morning! It's a busy world out there. All The News You Missed Overnight gives you a guide to everything techy that happened while you were sleeping.
Wind Power Generated Nearly Half Of Denmark's Electricity In 2015, Sets World Record The Scandinavian nation is setting the global bar for harnessing wind energy: It's been announced that Denmark broke a world energy record, using wind turbines to generate 42 per cent of the country's electricity in 2015.
Shooting An Entire Film With Just A Prius Backup Camera Is A Terrible Idea If you've ever sat front seat in a Prius, or really any moderately new Toyota, then you've experienced its rear-view camera that pops up whenever you throw your auto in reverse. But what if someone had more artistic aspirations for that camera? Turns out that's probably a bad idea.
China's Enormous Derelict Shopping Mall Does Not Bode Well For Humanity's Future China is known for building ambitious infrastructure projects, and finding humans to populate them after the fact. Sometimes, it doesn't go according to plan. This is one of those times.
Also on Gizmodo:
There's A Pop-Up In-N-Out Burger Store In Sydney Today Apple, Samsung And Sony Linked To Child Labour Claims In Cobalt Mines The 25 Most Popular Passwords Of 2015: We're All Such Idiots