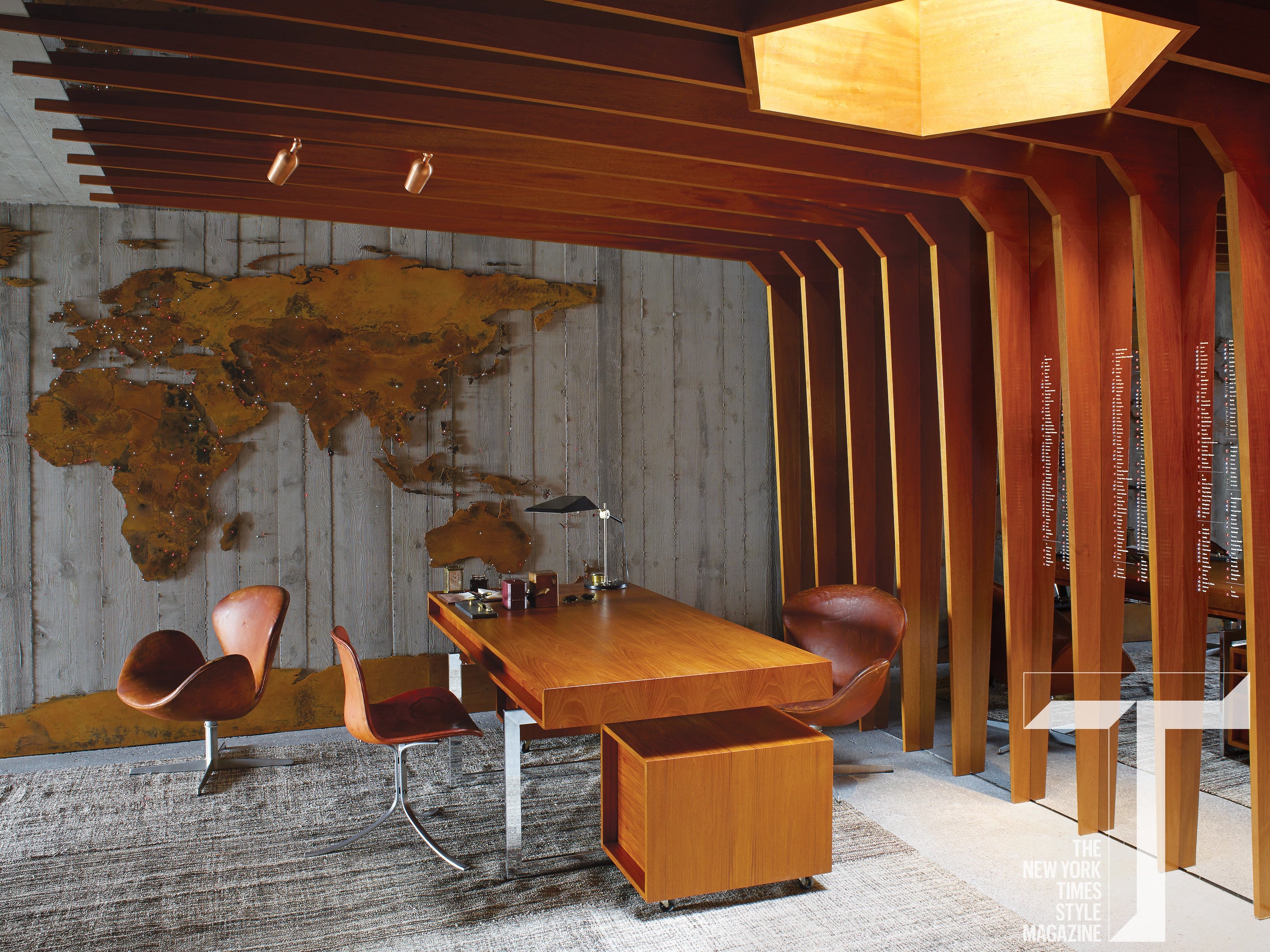 Want to spend a few minutes living vicariously through a multimillionaire whose 007-inspired villa feels like the awesome digs of a real-life Spectre villain? Then scope out VisaJet CEO Thomas Flore's Swiss villa, which appears in the new issue of T magazine from the New York Times.
The seven-story, 3250 square metre chalet is named "Eagle's Nest" and is nestled in St. Moritz, rugged heart of Swiss ski country. It's full of furniture actually used in Bond films, like a decades-old chrome-and-rosewood desk that appeared in From Russia with Love and You Only Live Twice. Nearby hangs a steel world map inspired by Dr. No, with illuminated points for each capital city. In the garage sits a silver Aston Martin DB5 — the same model Sean Connery rocked in 1964's Goldfinger.
The architecture itself was directly inspired by Bond movies, as well as old-school airport design, like Charles de Gaulle's early '70s Terminal 1 or the Eeron Saarinen-masterminded, futurist, googie-style TWA terminal at JFK from the '60s.
In the underground spa — yup, the underground spa — lies an underground grotto, and a live digital projection of the nearby, snowcapped Engadin Valley flickers onto the pool. (The live feed comes from an HD camera stationed on the compound's front deck, which faces miles and miles of Swiss mountain majesty, which makes the view of a brick apartment building from my NYC walk-up a reminder of the universe's cruelty.)
For recreation, there are options aplenty: The movie theatre? Squash court? Bowling lanes? Billiard room? Pizzeria? Maybe fly an indoor drone in the great room with 5.5m cathedral ceilings, or just cosy up in a reindeer rug-lined salon draped in luxurious, custom, cashmere curtains. Comfort is paramount, after all — micro steam jets in the mansion's walls keep the dry mountain air at a perfect 52 per cent humidity.
It's a badass pied-à-terre appropriate for a jet-setting bloke whose fortune came from catering to the jet set: Flore's company, VistaJet, provides private Bombardier jets for hire and charter. He founded VistaJet in 2004, and it serves 186 countries for heads of state, entrepreneurs, and other miscellaneous loaded individuals.
This house is a gut-check to all those hot shots who think that a smart thermometer or breakfast nook makes for a big-time abode. Now I'm gonna take my empty wallet and go cry in the sparsely furnished corner.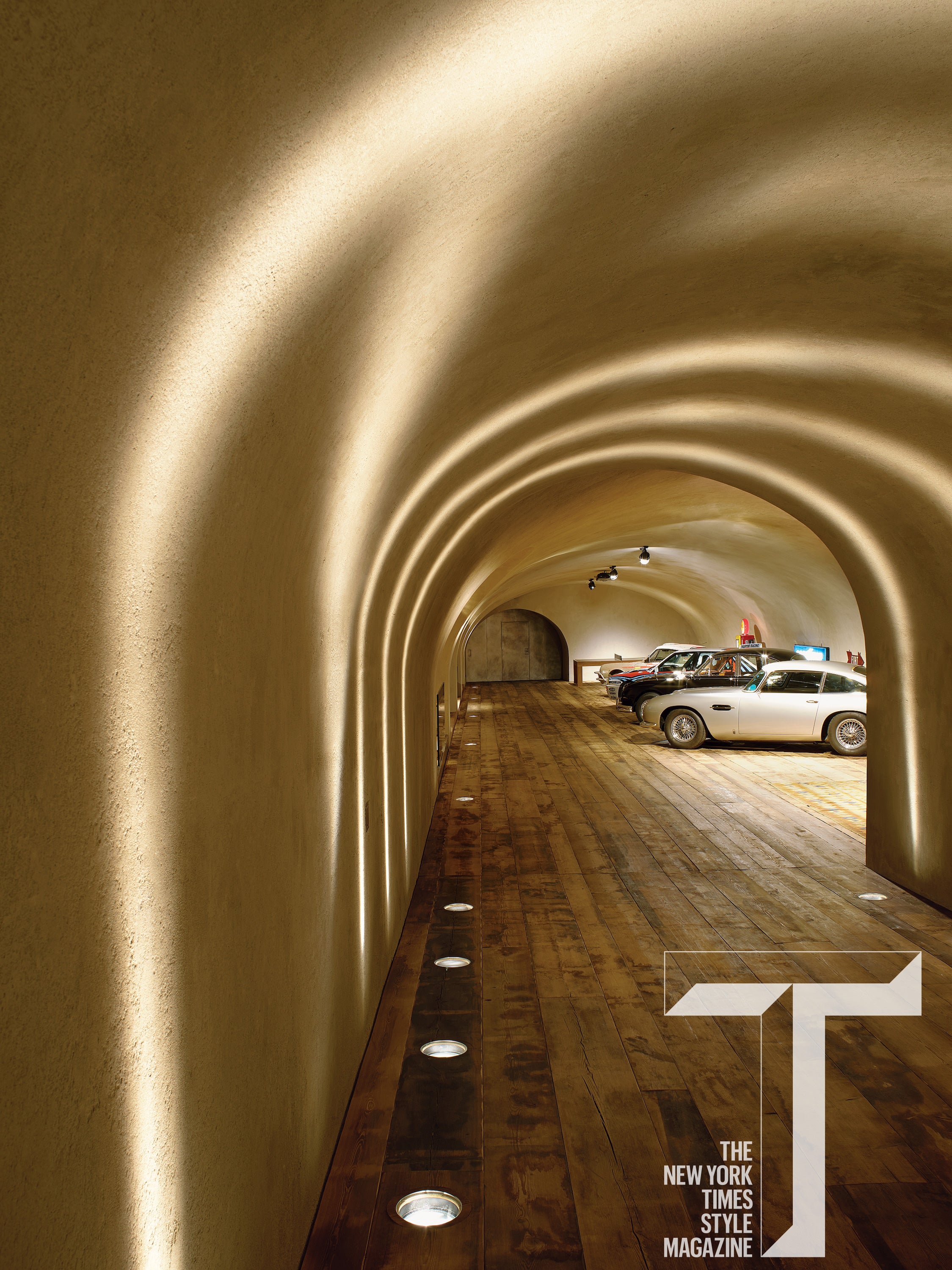 All images courtesy of T Magazine
---
Contact the author at [email protected], or follow him on Twitter.