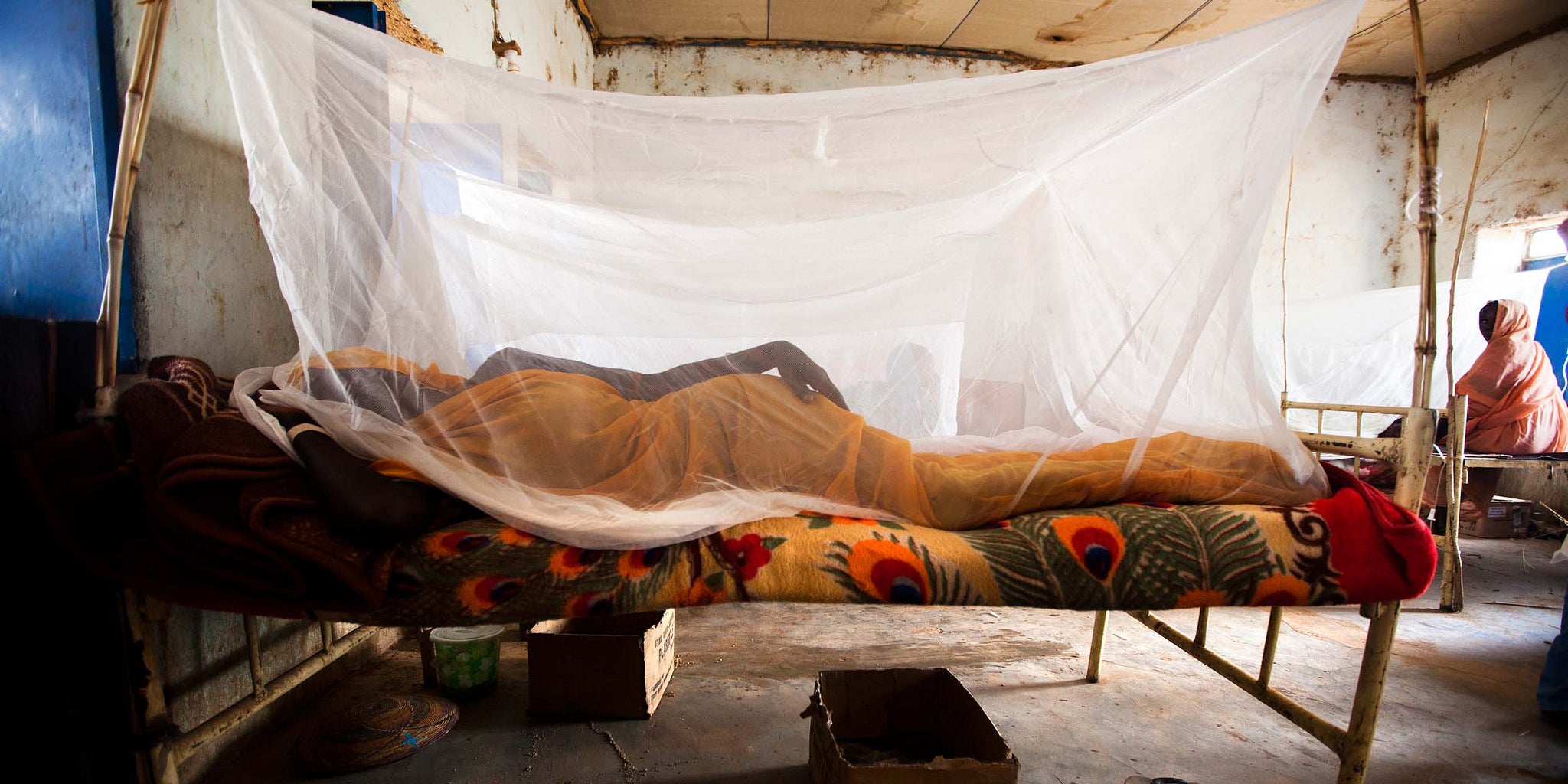 A new report from Oxford University describes that the overall rate of malaria infections in Africa has fallen by 50 per cent since 2000. The researchers claim that's largely the result of a very simple technology indeed: bed nets.
The new study, published in Nature, combines a database of 30,000 malaria field surveys in sub-Saharan Africa with models of how interventions have been deployed across the continent. The findings shows that the infection by Plasmodium falciparum — that's the parasite that causes the most common form malaria in humans — fell by 50 per cent between 2000 and 2015.
The researchers also carried out calculations which show that the various interventions put in place to tackle malaria across Africa have been able to prevent 663 million cases of the disease. Of those, one of the most simple and straightforward pieces of technology used to fight malaria — the humble insecticide-treated bed net — was found to have contributed an amazing 68 per cent of the impact. Elsewhere, the researchers show that the treatment of clinical malaria with artemisinin-based combination therapy contributed 22 per cent and the use of indoor spraying a further 10 per cent. All told, then, very simple interventions have been shown to have a massive effect.
It's clearly good news. But the lead researcher behind the study, Dr Peter Gething, points out that there's still more to be done. '300 thousand children still die from malaria in Africa each year and, despite the huge improvements, access to nets, spraying and drugs is still way below where it needs to be,' he explains in a press release. 'We've shown these cheap and effective control measures have made a huge dent in African malaria but this is no time for triumphalism - what's needed now is a redoubling of efforts to get the job done.'
[Nature]
Image by UNAMID under Creative Commons licence