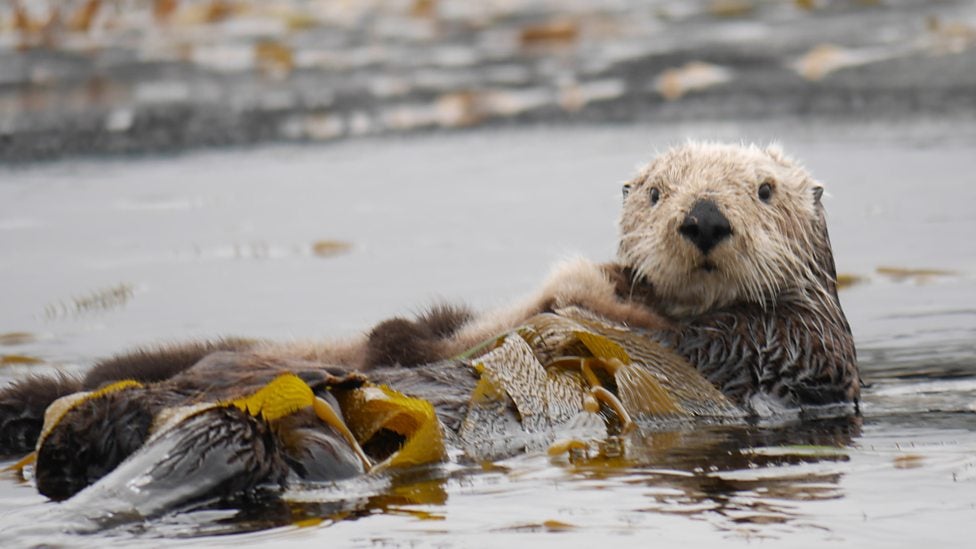 Last night, I did something that many people do regularly: I decided to watch reality TV. Except I wasn't watching bridezillas squabble over seating arrangements or desperate housewives cope with each other's husbands. Nah, I was watching sea otters.
Picture: Gareth Wildman
Last night marked the first US airing of Big Blue Live, a three-part TV series starring the charismatic animals and ecosystems of the Monterey Bay National Marine Sanctuary off the California coast. Not long ago, this 11,900sqkm region was an overexploited disaster. But in the past 30 years, the Monterey Sanctuary has witnessed an ecological rebirth.
Today, its waters teem with humpback whales, great white sharks, sea otters and sea lions. To drum up public interest in the Monterey Bay Aquarium's ongoing marine science research and conservation efforts, PBS and BBC put together a three-night marine science blitz that on-air correspondent M. Sanjayan calls the "Superbowl of nature".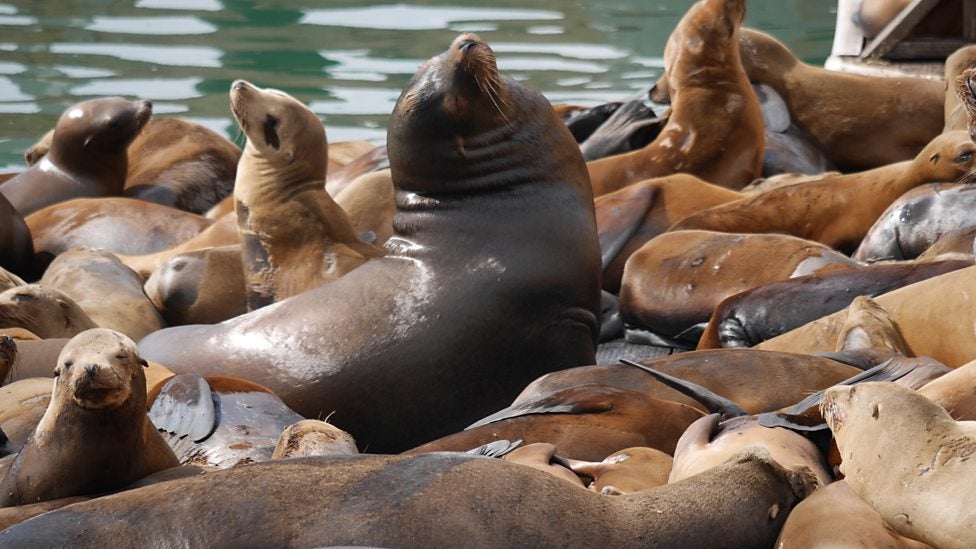 Picture: Gareth Wildman
True to that title, the show has already logged millions of views, and it's been trending repeatedly on social media, with 73,800 mentions and counting.
During the course of last night's hour-long episode, we saw footage of the world's largest sea lion breeding ground, located just 320km south of Monterey Bay. We learned how the humpback whale population off the California coast was devastated by commercial whaling during the 19th and early 20th centuries. The whales, which have made a remarkable comeback, are are now helping to maintain the trophic balance of the entire Monterey ecosystem. And we saw sea otters getting in tussles. ("The otter's life is just full of drama and adventure," one TV host casually remarked.) It's the Monday night football science nerds and nature lovers have been waiting for.
Of course, Big Blue Live isn't the first program to bring the wonders of the natural world into our living rooms — its success taps into the massive nature-loving audience cultivated by the likes of Planet Earth and Madagascar. But more than any science or nature program before, Big Blue Live has harnessed social media to engage its audience.
Last night saw a #BigBlueLive firestorm on Twitter, with men and women geeking out over whale lice and barnacles or posing questions to the scientists, some of which were answered during the program:
A world where you can watch live humpbacks instead of football on Monday nights is a world I love

Does anyone need this right now? https://t.co/YzRMMdu54G #LoopingSeaOtter #BigBlueLive

— BBC Big Blue Live (@BBCBigBlueLive) September 1, 2015

A humpback whale's tongue can weigh as much as an elephant by itself! #BigBlueLive @KQEDscience @MontereyAq

— Anesti Vega (@AnestiVega) September 1, 2015

Whale lice clean wounds and get a free ride! Here is scarback, she was harpooned in the '80s #bigbluelive pic.twitter.com/LRZEiGLDuR

— Sarah Keartes (@sarahkeartes) September 1, 2015

If you missed last night's episode, don't despair: You can watch it online right here.

And if you're itching for more Monterey Bay marine science RIGHT NOW, Big Blue Live's digital host Joe Hanson is running a supplementary video series over on YouTube, where you can learn about the secret lives of jellyfish, the giant pacific octopus and more.