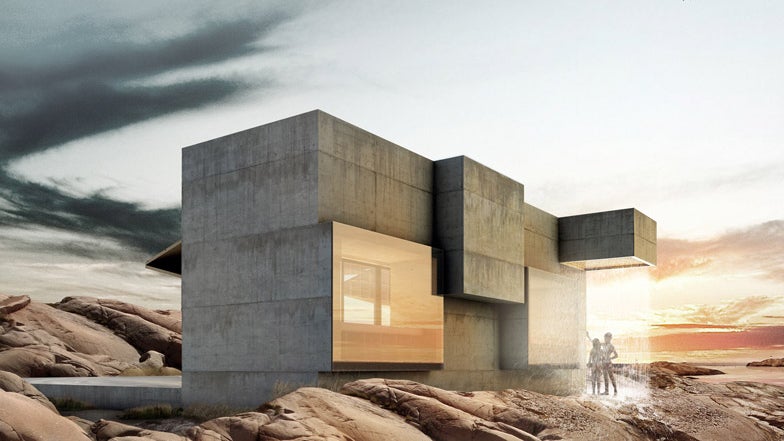 In Sweden, a clause in planning laws allows residents to build a 25 square metre building on any existing residential property — a law that's seen some inventive new small house designs, like this concept that moves the shower outdoors.
The small structures are known as Attefall houses, after the politician who introduced the planning regulation. Although the law limits the floor plan of the house to 25 square metres — a bit smaller than a regulation basketball key — it also allows the eaves to extend out by 1.5m.
Taking advantage of that loophole, Bornstein Lyckefors Arkitekter designed an Attefall house with an external shower, with water coming from part of the eaves that extends out. According to Dezeen, Swedish coastal houses commonly feature an outdoor shower anyway, to rinse off salt water after a dip in the ocean.
The core of the house is a concrete box — with an uncanny resemblence to a 12m shipping container, which is about the same size — with the shower extending off one side, and a covered patio area on the other. Internally, an open-plan design lessens the oh-my-god-I'm-living-in-a-shoebox feeling. [Dezeen]