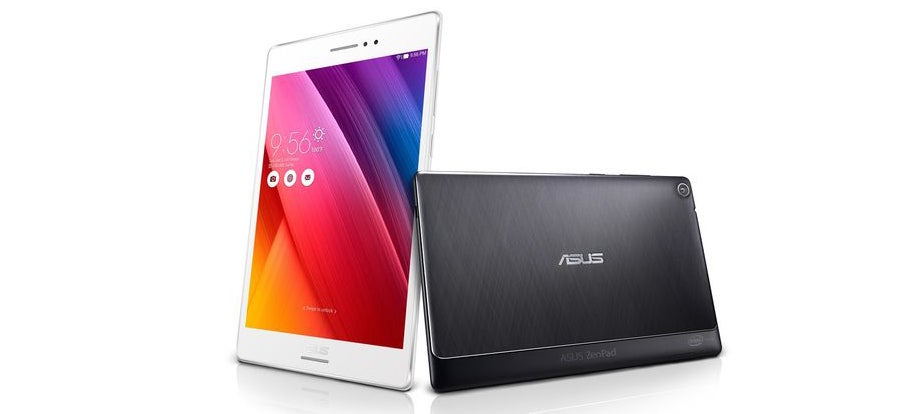 Asus has announced a new ZenPad tablet that allows you to swap its back panel. But unlike phones of yesteryear, these changes add new features — like extended battery life or a more powerful set of speakers.
The new ZenPad 8 Z380C, Verge reports, can use a back panel with added battery capacity to give you an impressive 14 hours run-time, while an Audio Cover adds six speakers to the back of the tablet. There are no images available which show what that looks like in practice, but Asus claims that it provides DTS-HD 5.1 surround sound. Right. You can also swap the back panel for simple, differently coloured panels, too, if those first two options are a bit off the wall.
Inside, there's an 8-inch 1200 x 800 IPS display, 1 or 2GB of RAM, Atom X3 SoFIA chip, and either 8GB or 16GB of storage. Pricing and availability are as yet unannounced, but it should be affordable. There's also another ZenPad called the Z580CA being launched, which features an 8-inch 2048 x 1536 display — similar to the iPad mini.
Elsewhere, reports Verge, Asus has also announced a new Transformer Book, pictured below. The two-in-one device will come loaded with Windows 10, and feature a 1280 x 800 10.1-inch screen, Intel Atom Cherry Trail X5 processor, 4GB of RAM and USB Type-C port. The battery should last 14 hours, and it will be available in four colours: black, white, red and sky blue. Similarly, there's no word on pricing or availability yet.