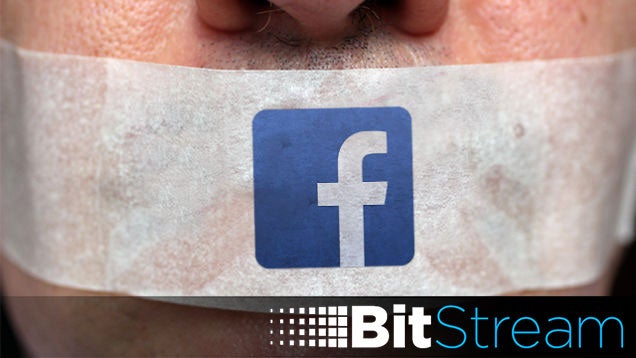 Technology is filled with all kinds of rumours, real and fabricated. It gives us a look at what might be and will be. All The News You Missed Overnight gathers the whispers all in one place to help you catch up.
Social media is all about expressing your thoughts — but what if you don't have any? Facebook may want to help you out with your social media writer's block.
According to the Social Times and The Next Web, some Facebook users are beginning to see hashtag and even status recommendations for what you could post on Facebook. This is what we call "enabling the bandwagon". Here are a few screenshots, posted by the Social Web, that shows some of these mind-numbing changes in action.


It also seems that Facebook may be toying with the idea of actually putting suggestions in your status update, reminding you if one of your favourite teams is playing today for example.
Honestly, I'm hoping that social media will soon just tell me what to do with my life. That would make things so much easier! [Social Times via The Next Web]
---
Kill Switch For All: The FCC is suggesting that ALL carriers turn on kill switches on their smartphones by default in an effort to curtail thieves from stealing our precious pocket computers. No word yet on carriers thoughts on the matter, but I'm personally all about less larceny. [Android Community]

Something Samsung This Way Comes: Smartphones are going big, don'tcha know? And now new rumours say that Samsung is working on a 5.7-inch dual-edge Galaxy S smartphone that will most likely have some name like the Galaxy S6 Edge Plus. The size is a bit strange considering it would rival its own Note series, but the gadget heart wants what the gadget heart wants. [Business Insider]

The Acquisition That Wasn't: Lots of rumours last week hinted that ASUS may be, just may be, interested in acquiring a now struggling HTC. The Taiwanese smartphone maker had only one response — thanks, but no thanks. [PCWorld]
What You Might Have Missed on Gizmodo
All The E3 2015 Game Trailers So Far Rolls-Royce Ghost Series II: Australian Review Inside The Game Of Thrones Armory: Making The Awesome Weapons Of Dorne The Five Thinnest And Lightest Laptops You Can Buy In Australia Today Sony E3 2015 Press Conference: All The News As It Happened Five Minutes Of Star Wars: Battlefront Gameplay Footage Made Me Squeal Microsoft Xbox E3 2015 Briefing: Top Five Highlights Game Of Thrones Season 5, Episode 10 Recap: Mother's Mercy