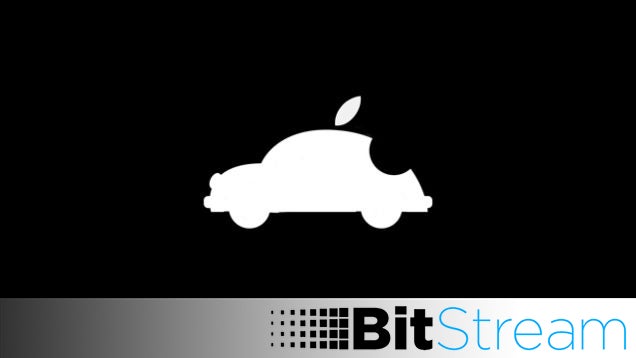 Technology is filled with all kinds of rumours, real and fabricated. It gives us a look at what might be and will be. BitStream gathers the whispers all in one place to divine what the future has in store.
---
Rumours of Apple building an electric car have been swirling for a few months now, but after more whispers — via unearthed court documents — have emerged this week, consider the plot thickened.

The word on the street earlier this year was that the tech giant's brewing up an electric minivan, and that it could be self-driving. Now, court documents drop heavy hints that the might-be car is a will-be car: The docs are from a lawsuit that a battery company slapped on Apple, claiming the company poached employees to work on the car.

Another suspicious tidbit that points to Apple's potential iCar plan is the rumour that Apple might be locking horns with Tesla to attract electric car manufacturing talent. There could possibly even be an auto work development facility nestled in Cupertino. [VentureBeat via Business Insider]
---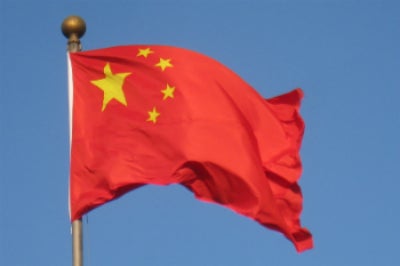 Binge-watching on demand might just penetrate China, a country practically synonymous with "Internet censorship." That could be huge for Netflix — the company's in talks with Chinese broadcasters BesTV and Wasu to bring content to Chinese via the streaming provider. [WSJ]
---
Watch TV with Apple Watch: It's already been almost a month since the Apple Watch launch. Updates may include integration with Apple TV. [9to5Mac]

The summer of Samsung: The company's Galaxy Note 5 might come out in July, in an attempt to beat out the annual Apple iPhone reveal in September. [9to5Mac]

How to hack a jet: A security researcher is claiming he briefly took control of a United Airlines flight last month by hacking into its in-flight entertainment system. [Wired]
---
What You Might Have Missed on Gizmodo
iiNet: What Does It Mean If I Downloaded Dallas Buyers Club?
Australian Science Is No Better Off After The 2015 Budget
Game Of Thrones Recap: Unbowed, Unbent, Unbroken
Apple Has Dropped Plans For Its Own 4K TV: Report
Gizmodo Australia Reader Review: Synology DiskStation DS415play Media Centre
Asus ZenBook UX305: Australian Review
George Miller On Feminism, CGI And Technology In Mad Max: Fury Road
The Marvel vs. DC Debate Finally Ends With These Comic Book Chess Pieces