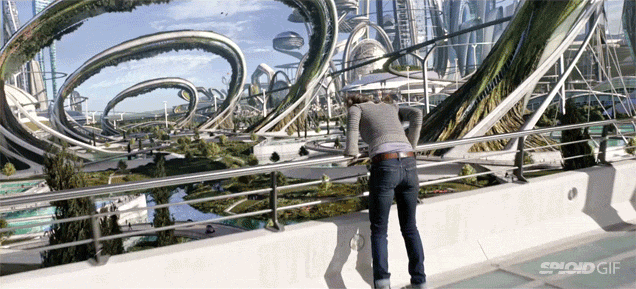 Video: Last year we got a sneak peak teaser at the new Disney sci-fi adventure Tomorrowland. Now we have a new trailer that fills in some of the back story whilst still adding even further to the mystery.
Directed by Brad Bird of Iron Giant, The Incredibles and Ratatouille fame, Tomorrowland promises to be a fun yet visually stunning trip into a futuristic world.
Bound by a shared destiny, a bright, optimistic teen bursting with scientific curiosity and a former boy-genius inventor jaded by disillusionment embark on a danger-filled mission to unearth the secrets of an enigmatic place somewhere in time and space that exists in their collective memory as "Tomorrowland."
Check it out in Australian cinemas from May 21st. [First Showing]