When the Transformers finally reached North America back in the '80s, Devastator was the first set where multiple robots could join forces to assemble into an even larger figure. Except Devastator was never really that big, and while kids most didn't care, it was a minor complaint that Hasbro has finally addressed with the new Generations Combiner Wars Devastator.
Instead of simply re-releasing the original Devastator, Hasbro has gone the extra mile to upgrade every Constructicon with loads of additional detail in both vehicle and robot modes. As a result, Devastator ends up being just massive.
The figure easily stands over two-feet tall, and is jam-packed with articulation, and that iconic purple and green colour scheme. It's no wonder Hasbro will be asking $US150 for the entire set this fall — and probably even more in Australia — but it will absolutely be worth every penny for collectors or nostalgia nuts. [Hasbro]
Devastator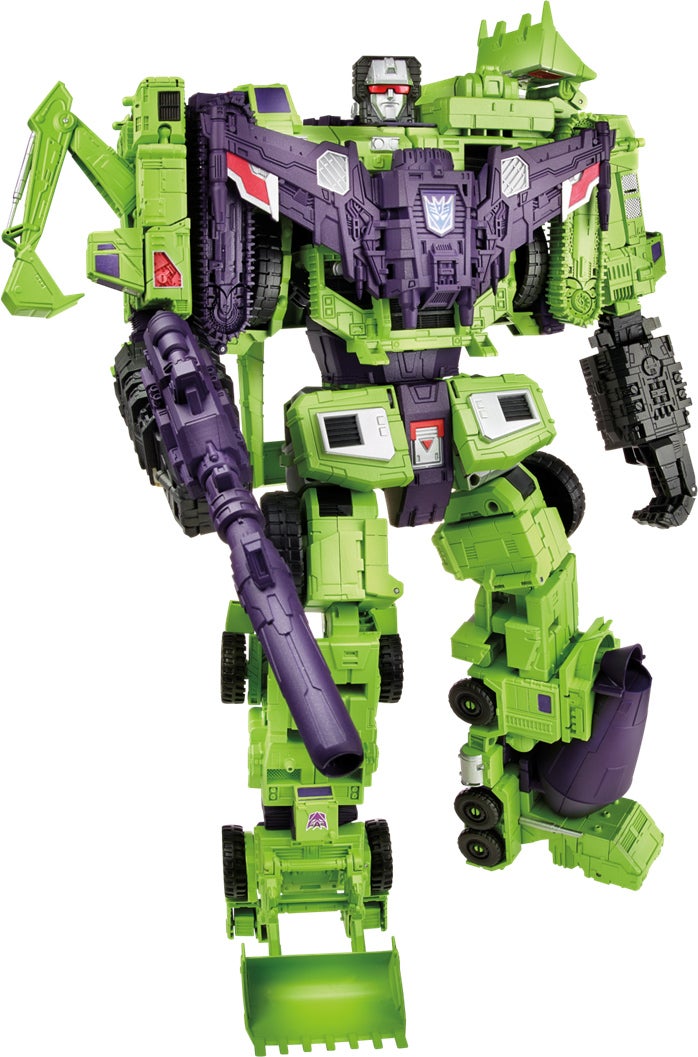 Long Haul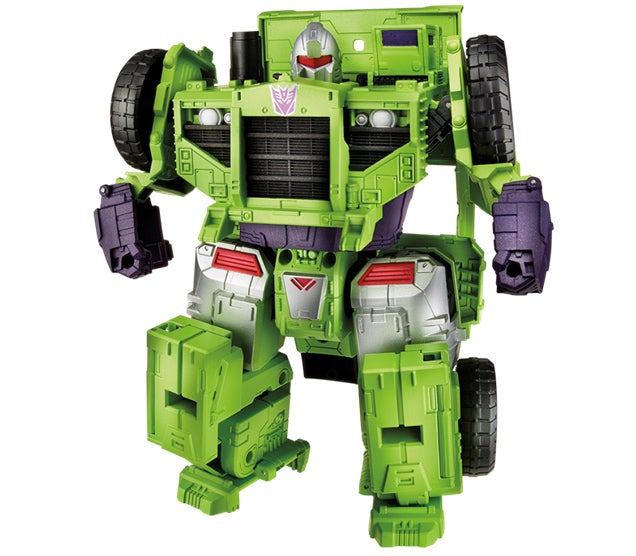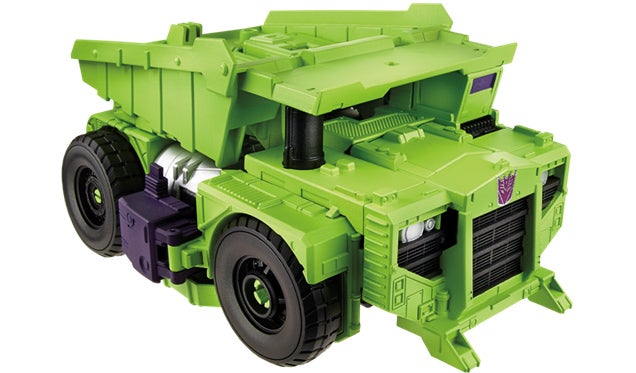 Mixmaster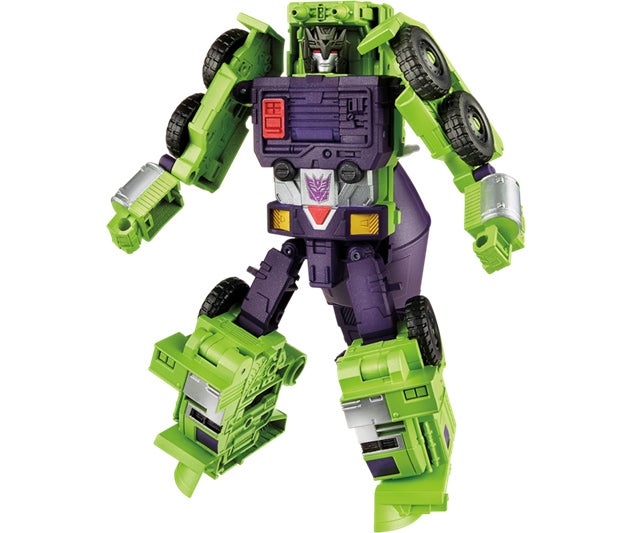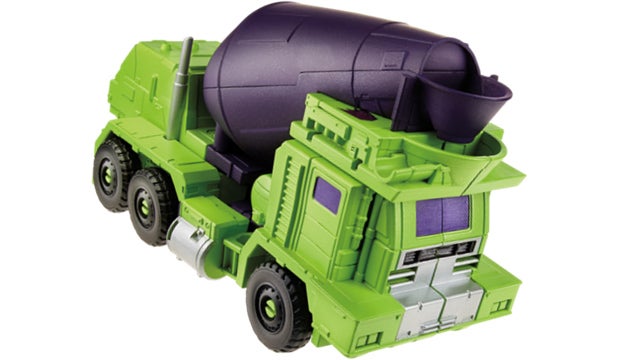 Bonecrusher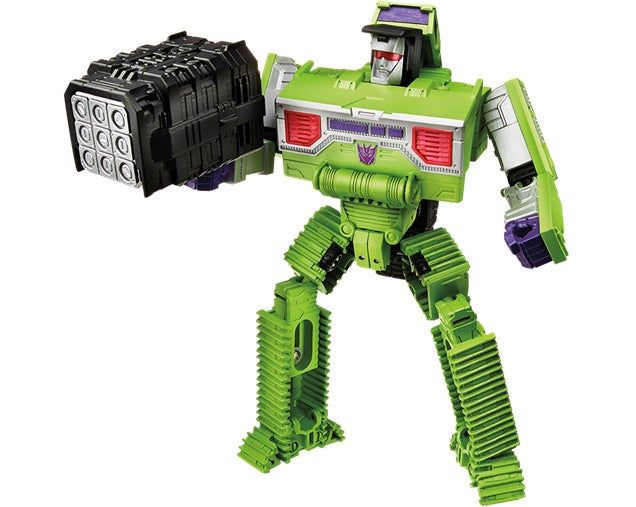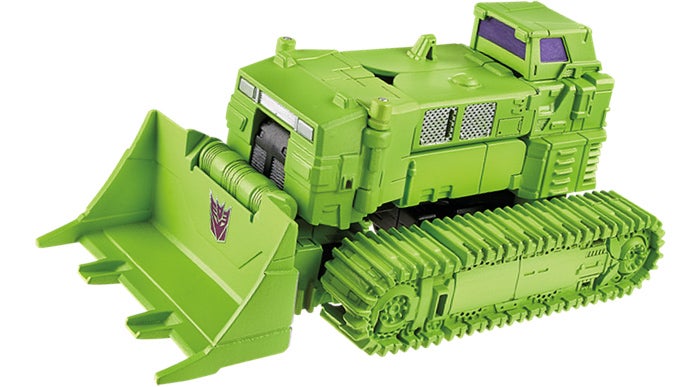 Scavenger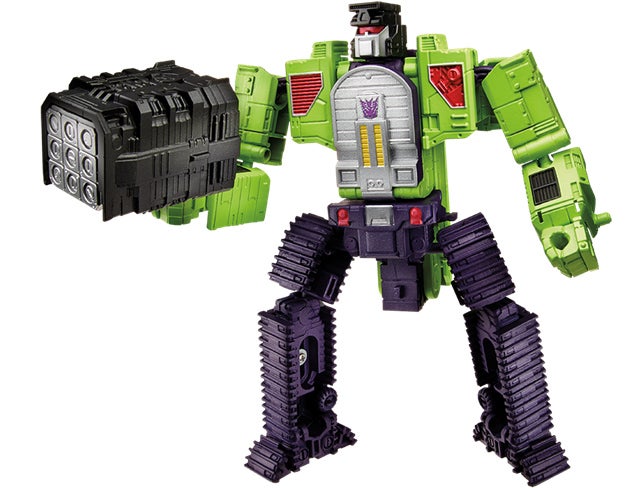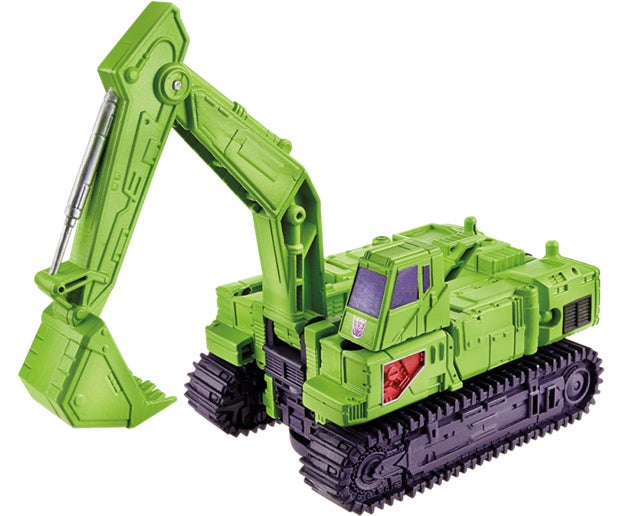 Hook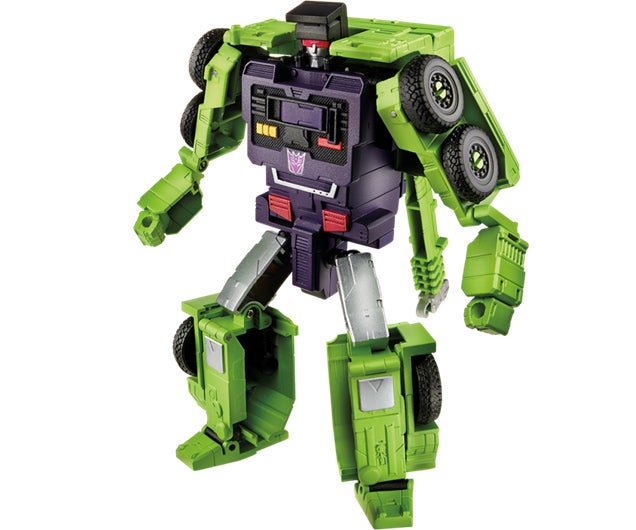 Scrapper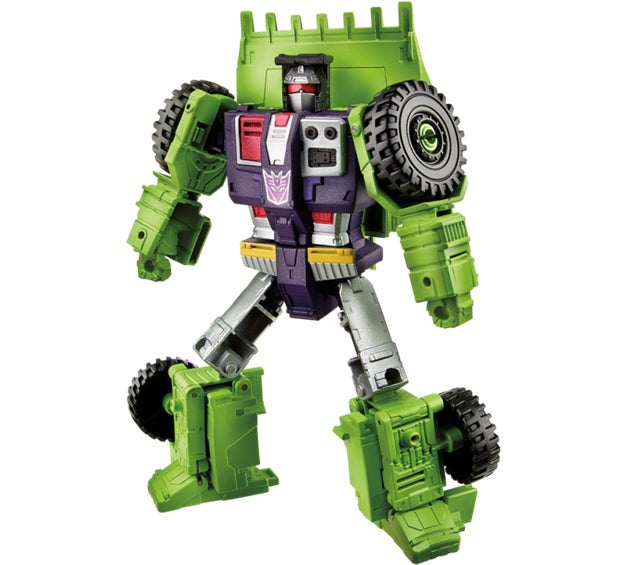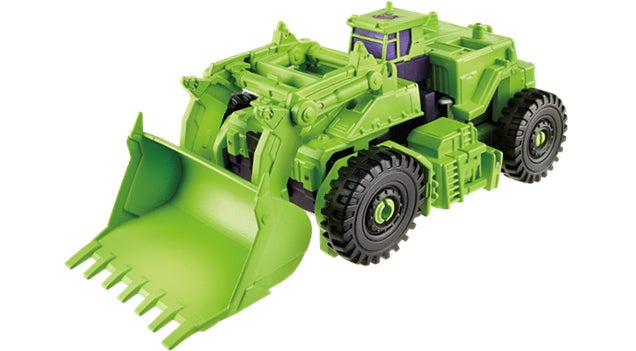 ---
Toyland: We love toys. Join us on Facebook or follow us on Twitter.