Those dancing Groot toys, which popped up shortly after Guardians of the Galaxy hit theatres last year, are some of the best collectibles from the film. However, the folks at Uncle Milton have managed to turn the adorable dial all the way to eleven with a baby Groot figure that is embedded with glowing LEDs.
Pricing and availability aren't confirmed just yet — especially for we Aussies — but the figure comes in a small pot surrounded with faux grass, and in addition to its glowing hands, a series of small LEDs are embedded in the vine that wraps around the character. It's pretty much the perfect nightlight, and who's going to mess with a kid who has Groot watching over them at night? [Uncle Milton]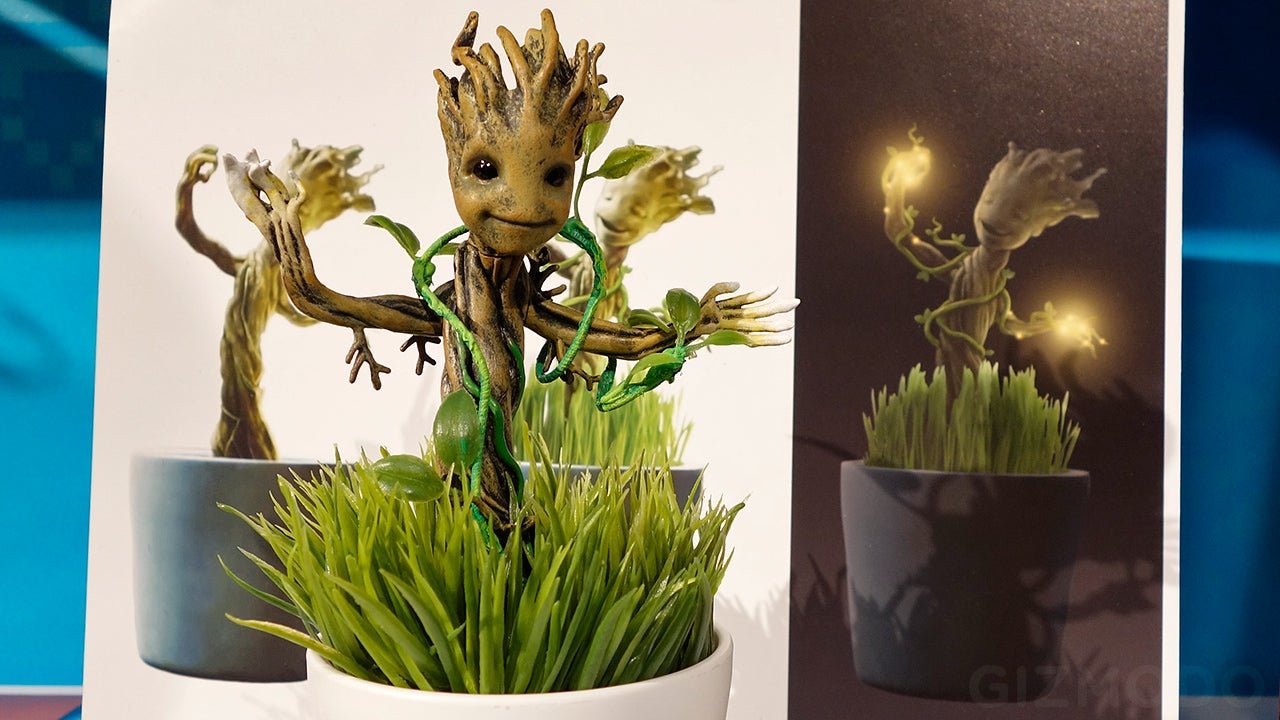 ---
Toyland: We love toys. Join us on Facebook or follow us on Twitter.