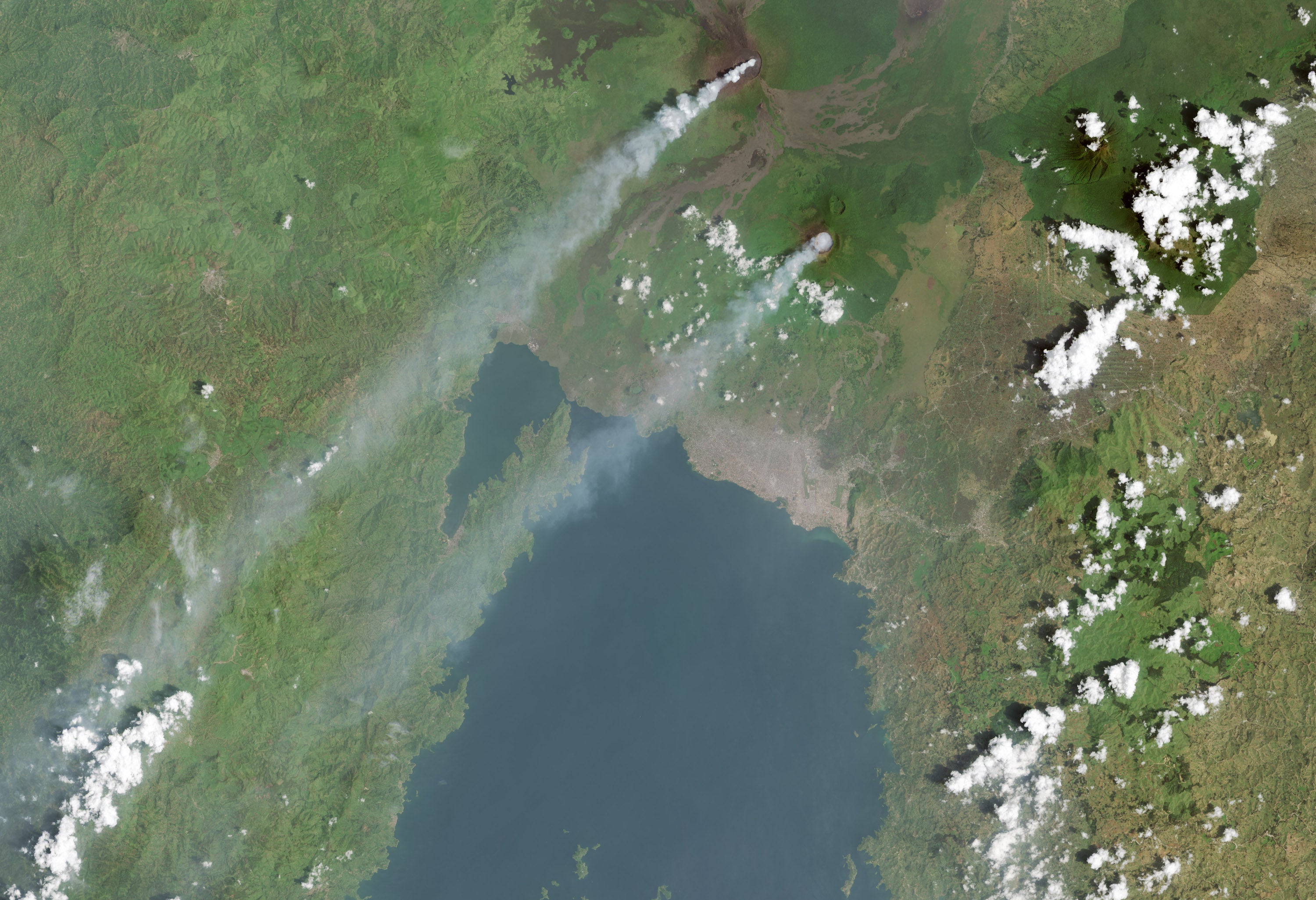 Dayshot: From a satellite, the plumes venting from two volcanoes in the Democratic Republic of the Congo look like clouds. Right now, they're just spewing harmless steam and gas. But that could change.
NASA Earth Observatory explains what you're seeing:
Located near the equator in central Africa, the Nyamuragira and Nyiragongo volcanoes are often obscured from satellite view by clouds. But on February 9, 2015, clear skies afforded an unobstructed view from space of two plumes venting from the volcanic duo in the Democratic Republic of the Congo.

The natural-colour images above were acquired by the Operational Land Imager (OLI) on Landsat 8. The top image shows a broad view of the region, with Nyamuragira to the north and Nyiragongo to the south...

Occasionally, Nyiragongo spews more than just steam and volcanic gases. Eruptions of fluid lava from the volcano in 1977 and 2002 had deadly consequences for the city of Goma, which lies about 15 kilometres south of the volcano.
Image: Jesse Allen, using Landsat data from the U.S. Geological Survey
Learn more on NASA Earth Observatory