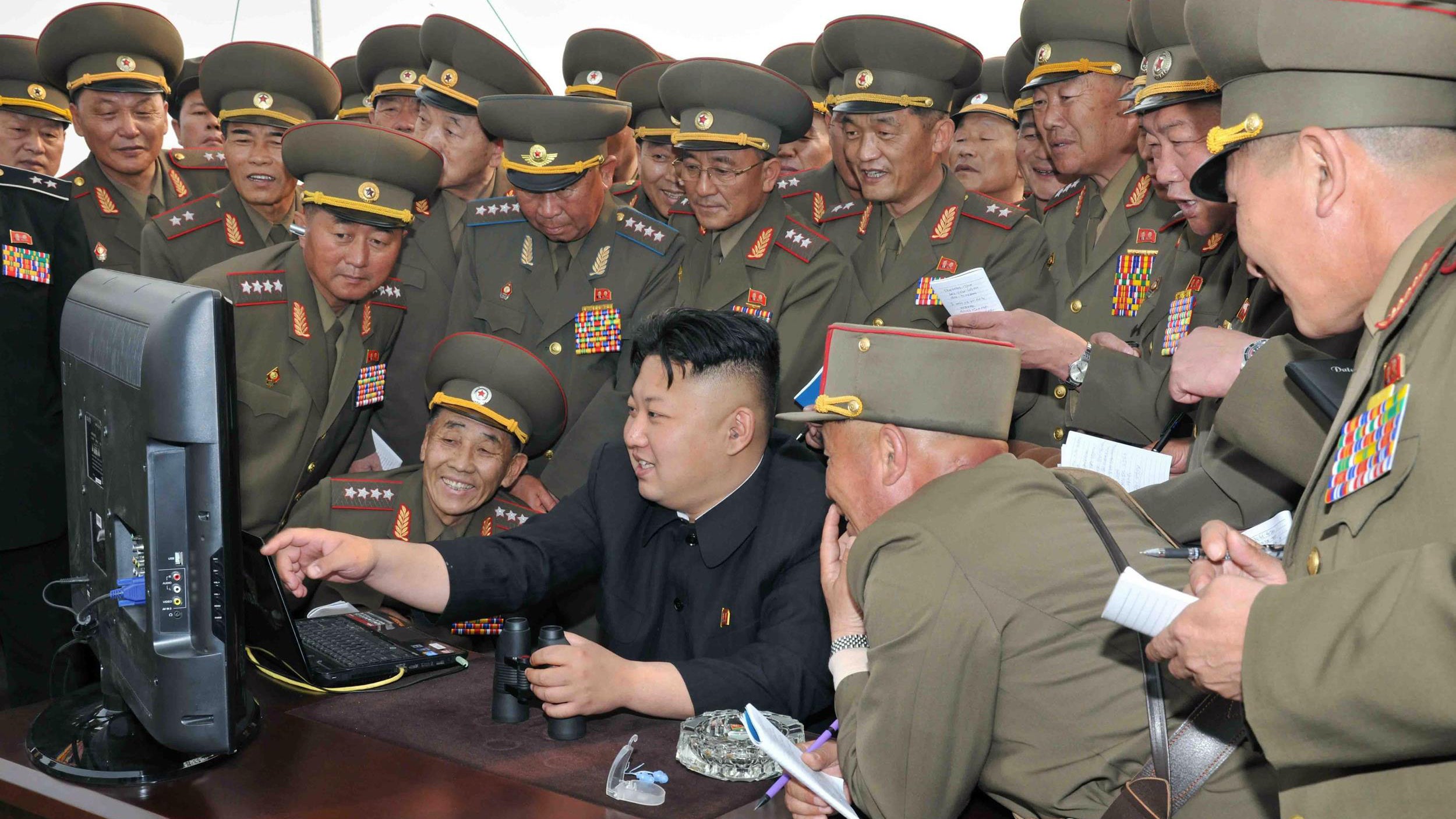 Following several days of continuous connectivity problems, an internet researcher is reporting that North Korea's internet has gone dark. Whether it's a cyber attack or a routine outage remains unclear.
News of the outage arrives just two days after the United States asked China to help in cripple North Korea's ability to mount cyber attacks, after the FBI blamed Kim Jong-Un's regime for hacking into Sony Pictures. This does not necessarily mean that North Korea itself has become victim to a cyber attack. The country experiences outages all the time, in part due to poor infrastructure. However, some experts think this string of instability is different.
"The situation now is they are totally offline," Doug Madory of Dyn Research told Bloomberg. "I don't know that someone is launching a cyber-attack against North Korea, but this isn't normal for them." Earlier, Mardory had told North Korea Tech, "I haven't seen such a steady beat of routing instability and outages in KP before. Usually there are isolated blips, not continuous connectivity problems. I wouldn't be surprised if they are absorbing some sort of attack presently."
One can't help wonder if China or the US might be involved. China, for one, recently announced an investigation into North Korea's role in the Sony Pictures hack. North Korea, meanwhile, denies any role at all, though the country's posture became markedly more aggressive in the past couple of days. After proposing the U.S. help in a joint inquiry to prove it had nothing to do with the attacks, North Korea threatened to strike the White House and "the whole U.S. mainland, that cesspool of terrorism."
North Korea obviously isn't happy about being fingered as the villain in the attack on Sony Pictures. (A lot of smart people still don't think North Korea had anything to do with the hack.) Now, the country can be unhappy with its lack of internet access. [Bloomberg, North Korea Tech]
Image via DPRK